Before beginning, I'd like to say that I'm praying for all of those affected by the tragedy in Boston. Being a new runner and being married to an experienced runner, I can only imagine how they are coping after such violence. I am thrilled to see how the running community and the entire country is coming together to offer help and encouragement to those affected.
~~~~~~~~~~~~~~~~~~~~~~~~~~~~~~~~
On Monday, we began state testing in our county. State testing is brutal. At least, it feels that way. A solid 70 minutes of children poring over reading passages, underlining and circling and going back in the text over and over again to make sure that they have their answers correct. All while I'm pacing around the room, not looking at any of the tests, but faithfully observing the students to ensure that they are focused and alert.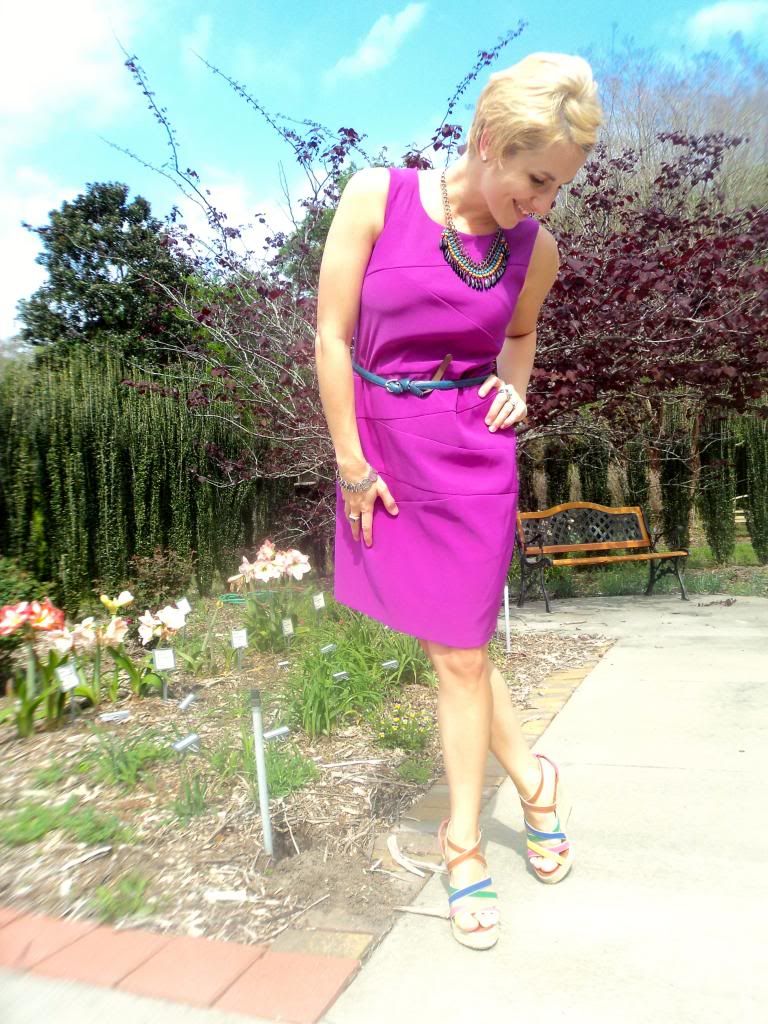 You might be thinking that I was crazy to wear such a cute (and high) pair of wedges on a day when I would certainly be wearing them out, but actually they were quite comfortable.
Okay, really, they were comfortable! But even they were the most comfortable pair of wedges I've worn in a while, I did slip out of them and into a pair of flats for my pacing exercises. You know how some strappy wedges or heels make a slight squishing noise when your heel meets the sole of your shoe as you walk? Well, that's what these wedges do.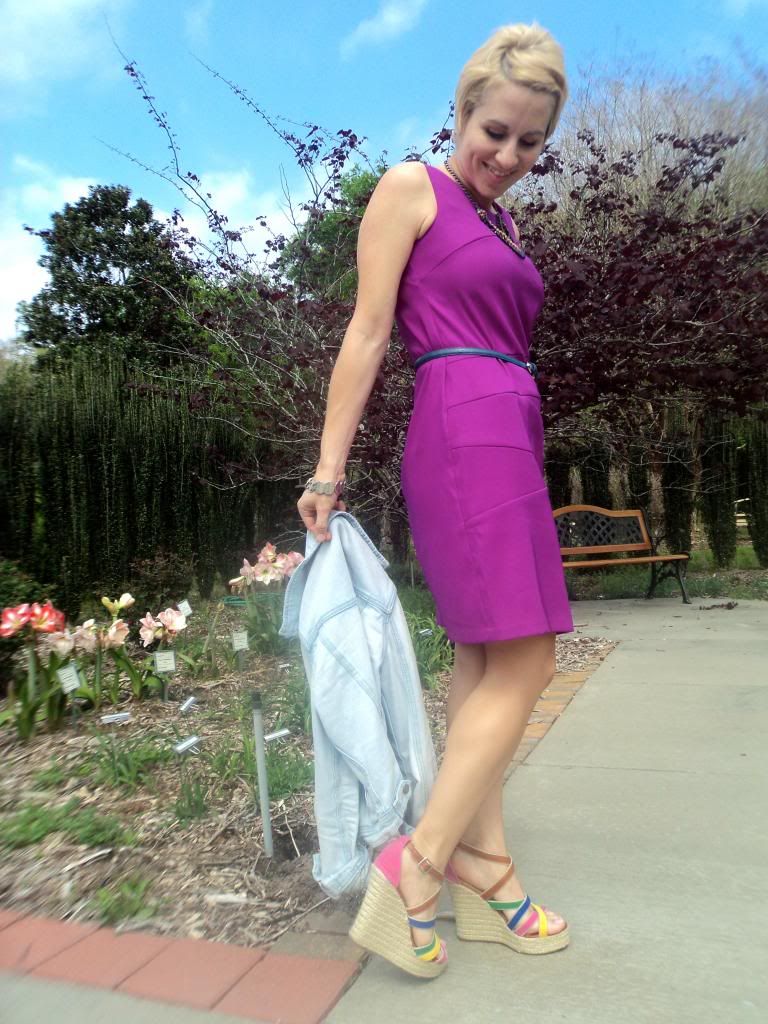 Now, I'm not complaining, because its nothing to complain about! It's just that when your classroom is as silent as a tomb, every single swish is heard like a herd of buffalo stampeding the room. So, yeah, the flats reigned during that 70 minutes of the day.
After that, however, I proudly slipped back into my wedges and wore them not only throughout the entire day of teaching, but also to the grocery store, to pick up the kidlets and back to the house. Then I kicked them off and relaxed for the rest of the evening!
Any by "relaxed," I mean that I cooked dinner, gave baths, cleaned up the house... you know, all the typical mom stuff. =)
Now, for the part of this outfit I was most excited to discuss. I can't believe I went on and on about these amazing wedges when the statement in this outfit is clearly coming from this fabulous necklace! I won this necklace in a giveaway ages ago at Mix and Match Fashion. Since winning it, I've only worn it a few times. Mostly because I'm stuck in a rut of wearing long simple necklaces. I simply haven't been a statement necklace kind of girl. I think I might be warming up to them, though. I love how this look turned out and I'm envisioning this necklace with so many other outfits!
I hope you're all having a beautiful week and enjoying whatever spring-ish weather you've been having. I'm linking up today with The Pleated Poppy, Transatlantic Blonde, Dear Abby Leigh, Rolled Up Pretty and Wardrobe Wednesday. Check out these lovely blogs to get inspired about all sorts of pretty things!