It seems that highlighter yellow will be a hot color for spring and summer (for me). I'm no fashion expert, so I don't know if it will be in the real world. But in my world, I'm all kinds of excited about it. However, this shirt is the only highlighter-hued shirt that I have and I need (insert want) more!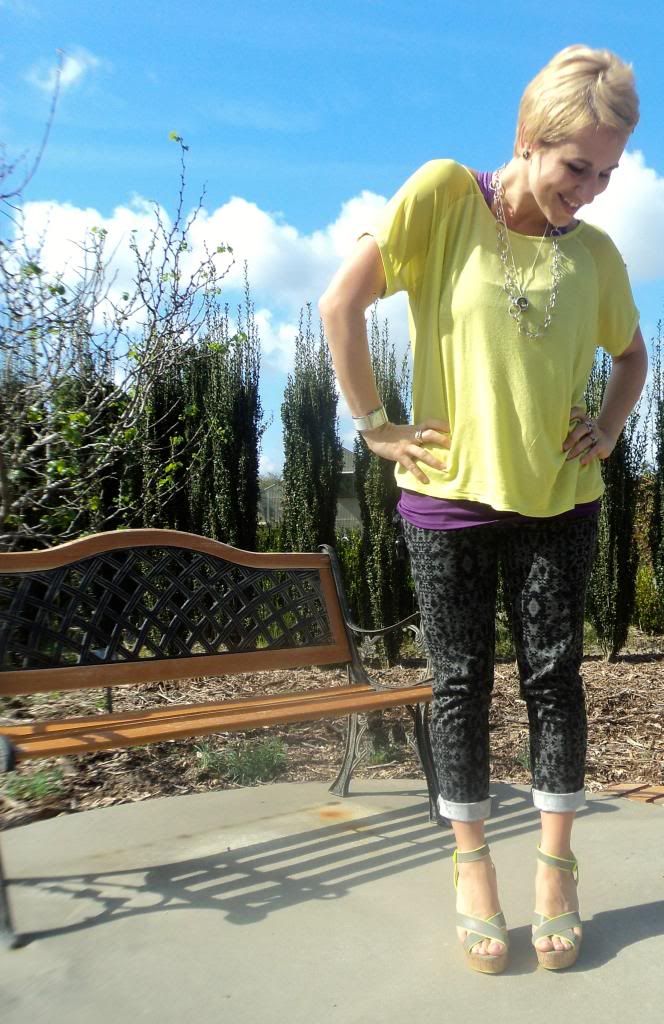 I want to wear it all the time. Not only with jeans and these fab crazy printed pants from Target, but also with my bright maxi skirt and my favorite pair of cobalt shorts. I really, truly need more of it.
Bright shades that resemble highlighters look simply smashing (I feel a little bit British, when I say that) on girls with a tan. If you have a lighter complexion like I do, and you're hesitant to wear a vivid shade of yellow right up against a face that resembles that of Bella Swan on her good days, then you could always wear just a little bit of it as an accent. (Or you could wear it and then just look down whenever you take pictures of yourself. Oh, wait, you mean, everyone doesn't take pictures of their clothes??)
I love the way the color pops against the gray on these great wedges! And they were only $15, people! Considering that I stood in them all day long, they were relatively comfortable, too. I'm telling you,
Zulily
is wear it's at! (
It
being amazing deals and all kinds of cuteness.)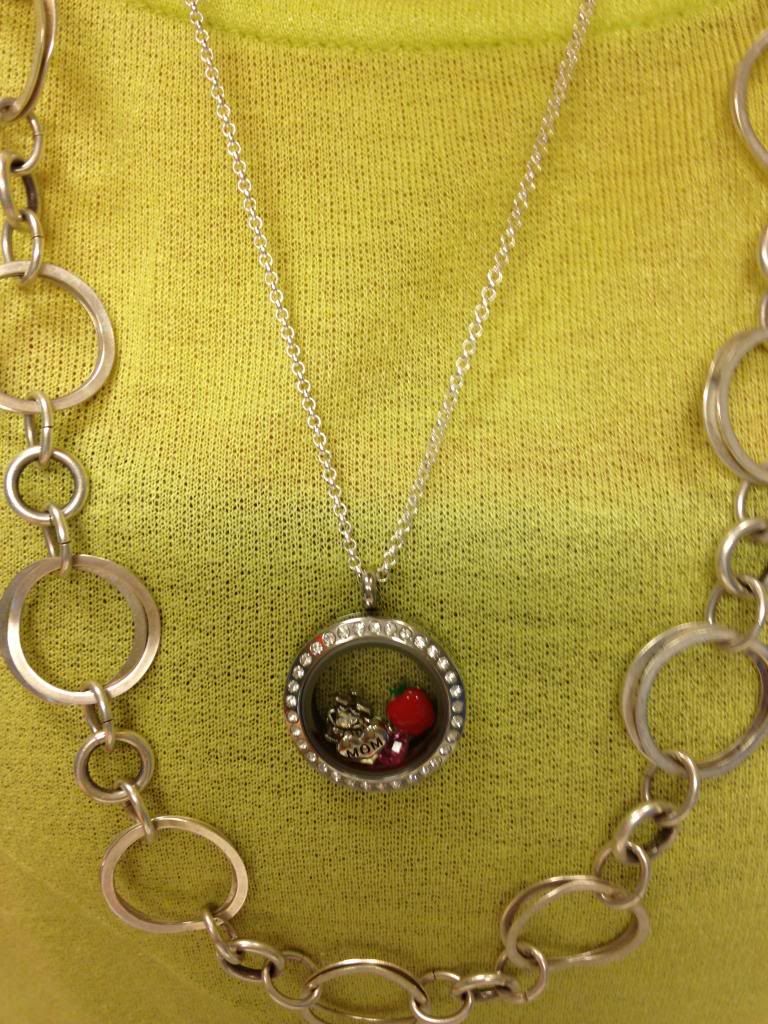 Have you heard of Origami Owl? My sister hosted a party and got me the prettiest locket full of cute little charms! I love it!
I'm linking up today with Monday Mingle, Still Being Molly and Watch What I'm Wearing and Long Distance Loving.
I hope you all have a Monday that's not too shabby and a beautiful week!