"You sure are wearing a lot different colors today, Mrs. Haze!" That is what I heard from one of my cute third graders in class the other day.
Skirt: New York & Company
Now, keep in mind, I wasn't even wearing the outfit pictured above.
I laughed and said that wearing different colors together was fun.
The next day, she was in line for lunch, looked over at a completely different outfit that I was wearing and said, "Mrs. Haze, you're wearing a lot of different colors again."
Then another student raised her hand and said, "My mom says that wearing different colors doesn't match."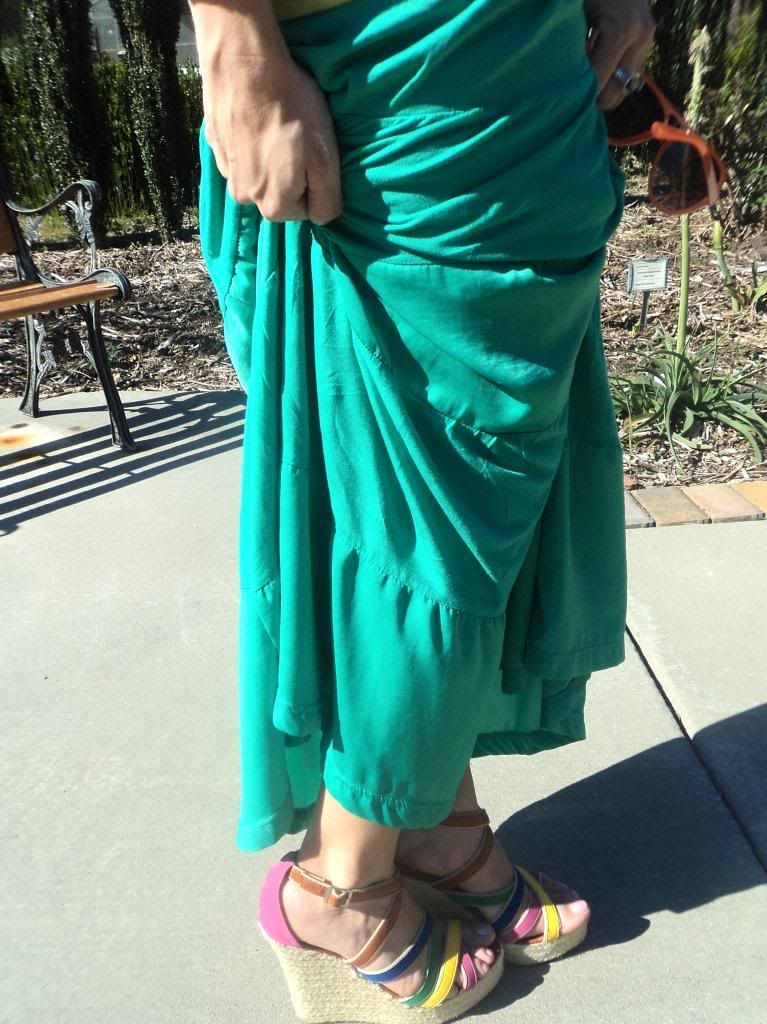 At that time, I chose the very wise words of Always Styling Taylor and said, "Colors don't have to match, they just have to go!"
I know my posts have been quite sporadic lately, but I've been insanely busy preparing for state testing and attempting to catch up on my ESOL class, on top of taking care of sick kids and all that jazz. I hope you're all doing well!
I'm linking up today with The Pleated Poppy, Transatlantic Blonde, Still Being Molly, Monday Mingle, Dear Abby Leigh, Rolled Up Pretty, Watch What I'm Wearing and Wardrobe Wednesday.