Well, hello, Glare! It's nice to meet you. Why don't you just shine your bright little self right onto my minty fresh jeans and make them so bright and absolutely awful looking that I want to close my eyes and look away?
Jeans: NY&Co
Jewelry: Old Navy
Okay, the truth is, I love a red and turquoise or red and mint combo. It's a shame you can't actually see that these jeans are a lovely shade of minty turquoise. What? You didn't know that was a color? Well, in my color book, it totally is. Minty turquoise... Just like reddish pink and greyish green. Yep. I love creating new colors.
In fact, creating new colors is right up there with creating words for me. Words like fantabulous... you know, it's a combination of fantastic and fabulous.
Ginormous. That's another of my favorite words.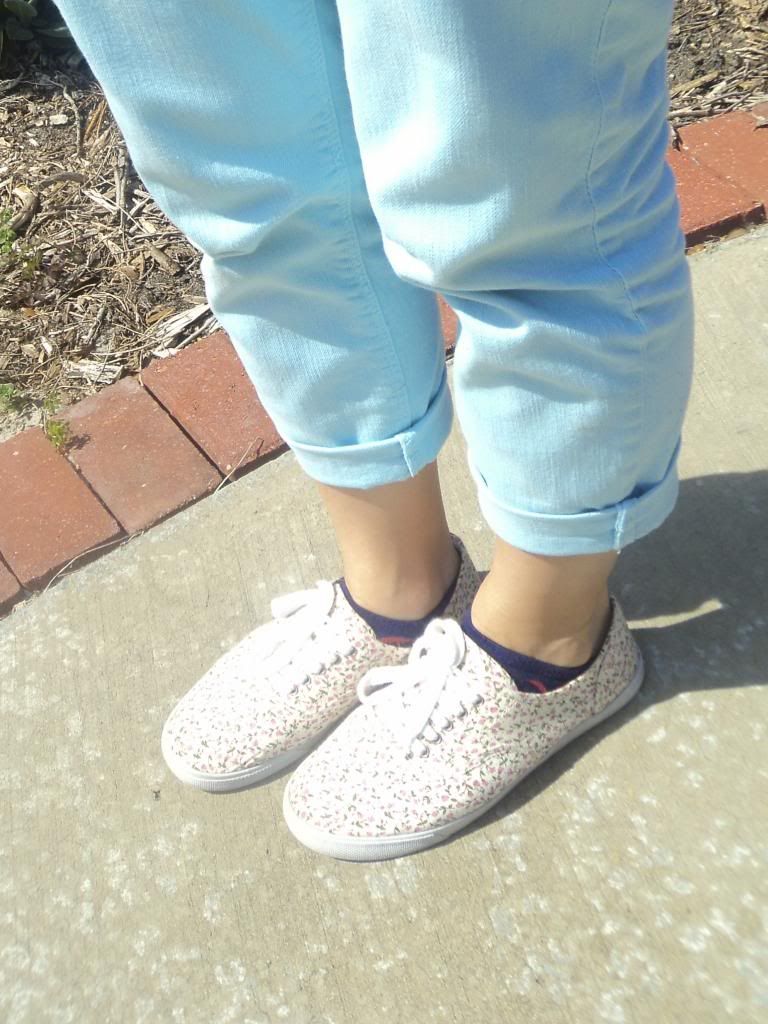 Well, now that you've wasted a solid 5 minutes of your free time reading about new words and colors, I'll let you move on to something much, much better. Like Abby's recap of her first marathon. In the rain. Seriously, that lady is my hero! And when you finish reading that inspiring story, head on over to my giveaway to win your very own personalized Road ID.
I seriously won't run without my Road ID! My husband was in an almost accident with a car one time while he was running, so I know how important it is to wear a Road ID when you're out running, cycling, surfing or swimming!
Anyways, go enter!
I'm linking up today with The Pleated Poppy, Transatlantic Blonde, Wardrobe Wednesday, Dear Abby Leigh and Rolled Up Pretty. Drop by their pretty little blogs to get all kinds of inspired. =)