At church this morning, we heard a message about planning. Not just planning, as in plan ahead. But planning, as in make sure that your plans include God.
I'm a big planner. I like to know what's coming and prepare for it. Whether it's training for a race, planning lessons for school, or planning every minute of vacation, I like to know what's headed my way. The Lord reminded me this morning that I need to be more aware of Him when I'm planning. I'm not guaranteed tomorrow. For many, this might make the future uncertain. But for me, it just means that my well laid plans might change. Instead of running a race or teaching third graders how to multiply, I may be in Heaven. And that's perfectly okay.
The Lord also reminded me to enjoy each minute of my day. Okay, I literally can't enjoy each and every minute. I mean, when my kids are clamoring around me and begging for my attention at the end of the day and I simply have no more attention to give? Yeah, it's tough to enjoy that moment. But I can take a step back and look at the bigger picture. I'm not guaranteed a million tomorrows with the munchkins. So when I remember that, it makes it just a tiny bit easier to breathe through those unenjoyable moments.
Anyway, deep thoughts for this beautiful Sunday, eh?
Getting back to what this little blog is all about... here's what I wore today.
Dress, Heels & Belt: Target
I saw this little blazer at Kohls yesterday when I was back to school shopping for the kids (and myself, obviously) and I had to have it. I mean, it was on the clearance rack and I got an additional 20% off. So, I got this little beauty for $8!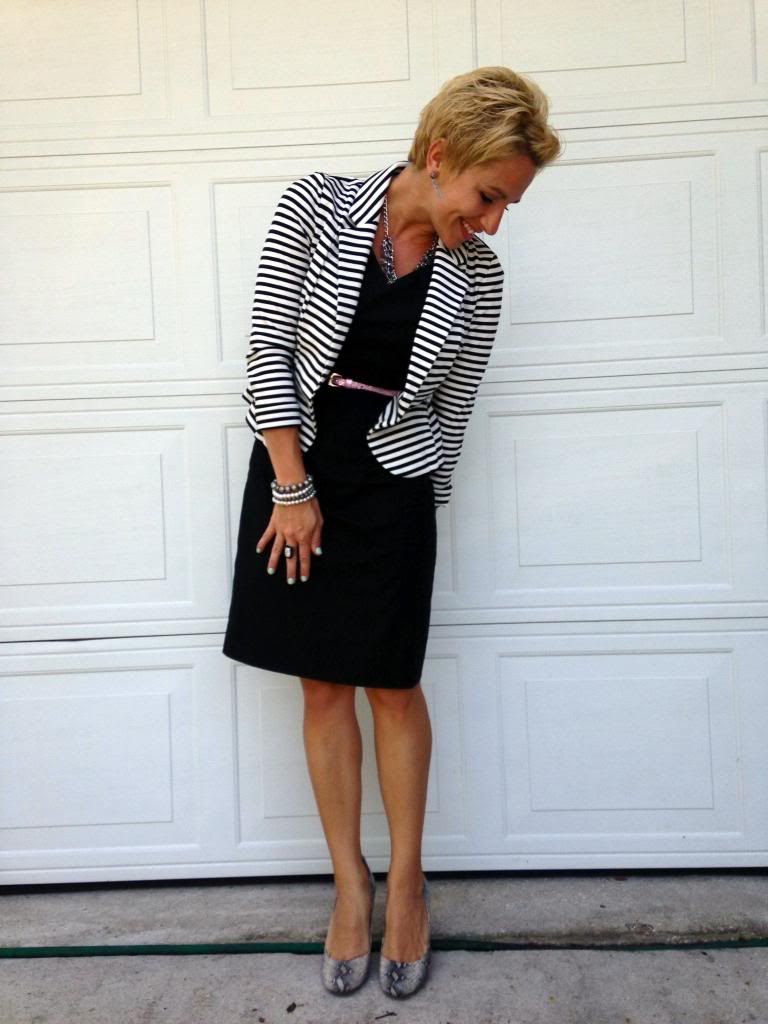 There are so many possibilities with this blazer, but the obvious pairing was a classic black sheath dress.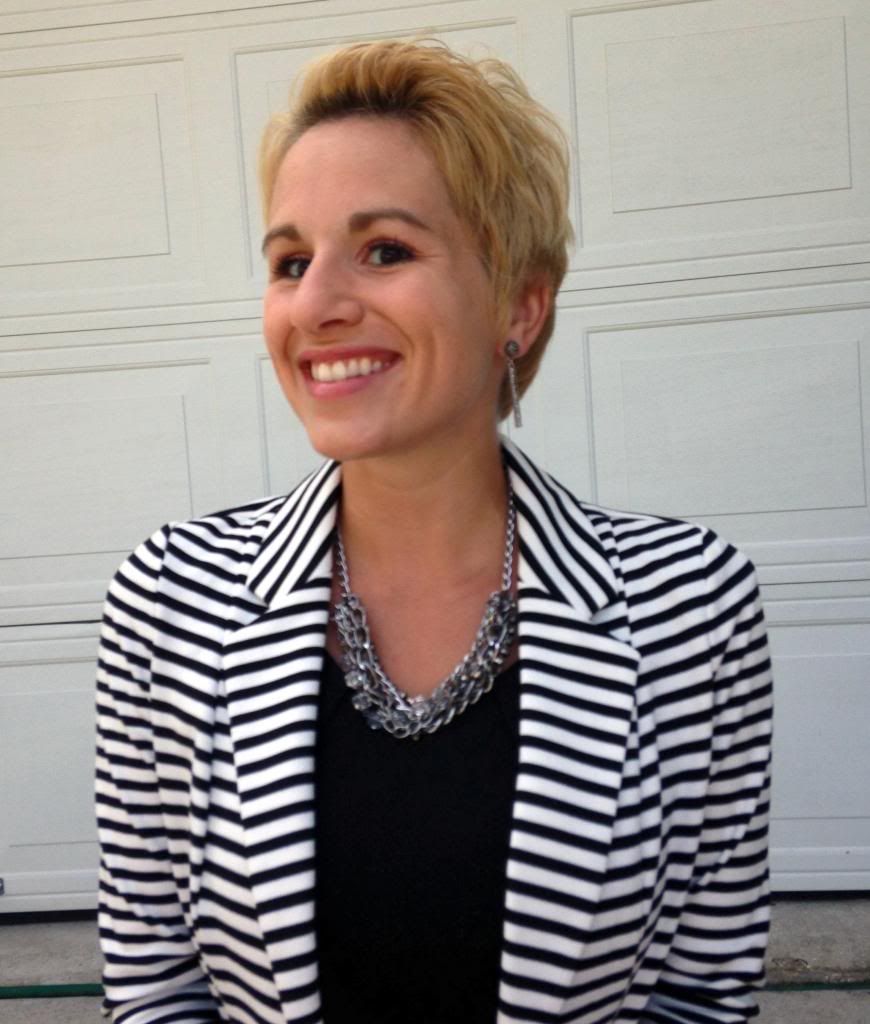 Necklace: I won it in a giveaway at Casual Chic Kiki, but I can't remember the shop...
I'm linking up today with Watch What I'm Wearing, Plane Pretty and Fine Linen and Purple. If you want to see how other ladies are getting dressed for church, check 'em out! =)