9 1/2 weeks pregnant and I'm completely exhausted.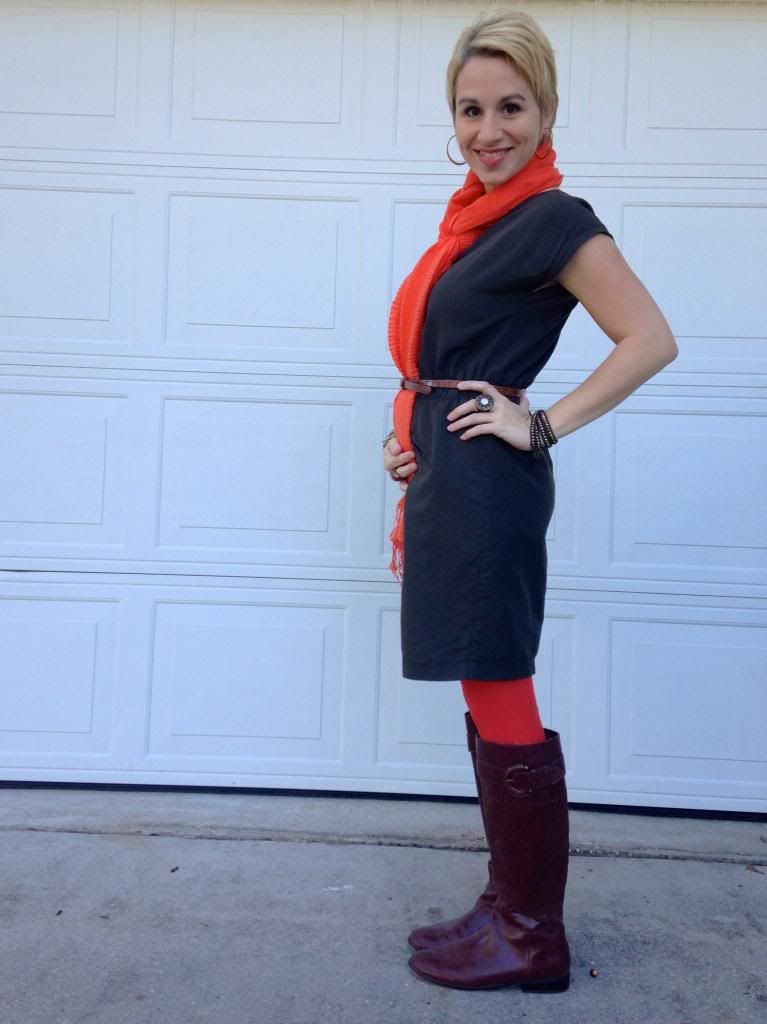 Belt, Scarf & Tights: Target
This pregnancy seems to be so much more exhausting than the other two. I don't know if it's because I have two kids at home now, or if it's because I'm teaching this time around. And wow. Teaching while pregnant is so much more difficult than having a desk job and being pregnant!
With all the cravings I've had, I've been thinking there's a boy cooking in there. But with the way my booty body is changing (it's growing like mad and I've only gained a pound or two!), it could very well be a girl.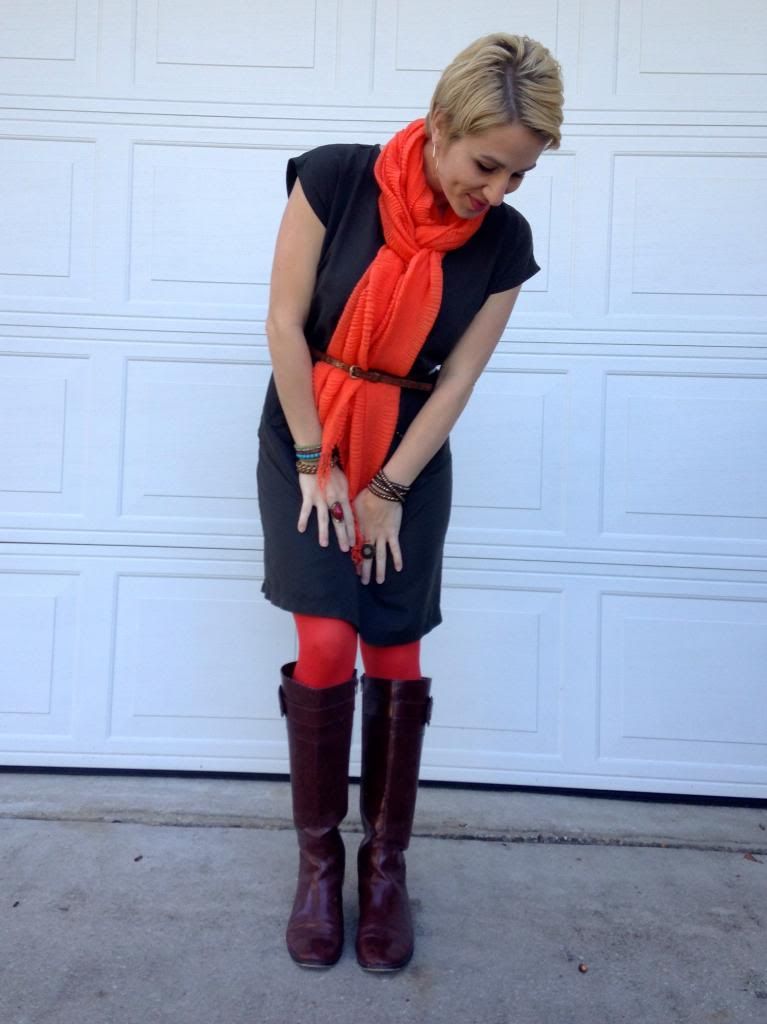 Our school hosted a Spooktacular Night of Learning last night. Each grade level set up several booths that were centered around science, math or reading activities and all of the teachers dressed up in costumes. It was so much fun!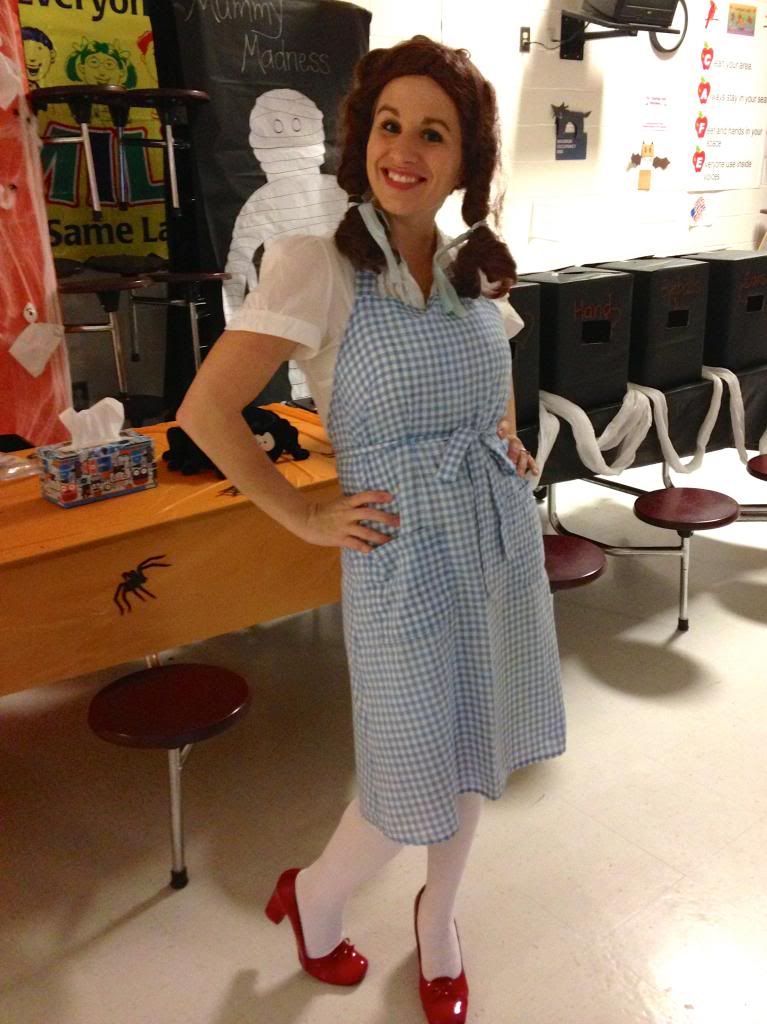 "There's no place like home."
I'm linking up today with The Pleated Poppy, Mix & Match Fashion, Because Shanna Said So, Wardrobe Wednesday and I Feel Pretty.