My three year old told me a story…
It went like this:
Once upon a time, along came a spider. And den! A cow came. And den! A camel came. And den da farmer said, "Come on, camel!" And the camel 'pit and bite!
Then she looked at me with a look of astonishment, as if she were thinking, "Can you believe that story, momma?"
While she is entertaining me with wild and crazy tales, my five-year old is turning into quite the gentleman. His daddy told me that they were walking into Lowe's the other day and out of the blue, he said, "Daddy, you know, we should really buy something for momma. I mean, she's pregnant and not feeling well. We should buy her something to make her feel better."
And then he picked me out a 2014 calendar full of boxer puppies. You don't get much better than that, do you?
And since we're telling stories, let me tell you one of my own. This belly you see right here is all baby and not at all the justaburger kids meals that I've been consuming as an afternoon snack two or three times a week. *wink wink*
I mean, this belly picture right here was taken at 10 weeks!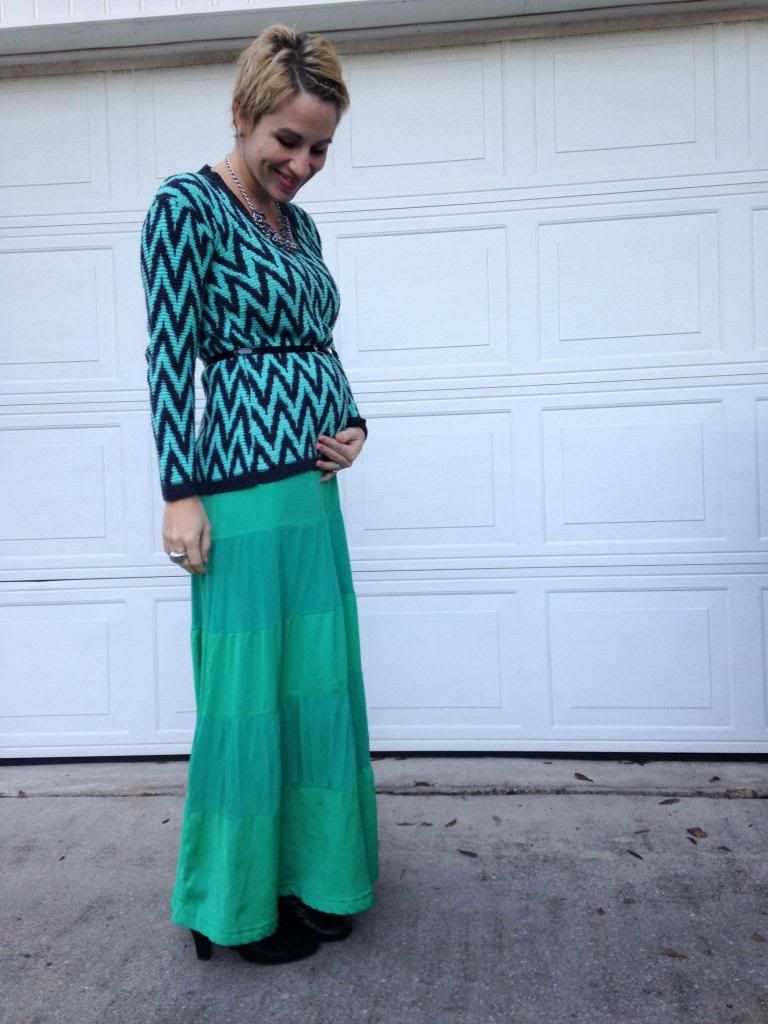 My fingers are crossed that my belly stops growing at this ridiculous rate or I'll be ginormous. Maybe I should cut out those burgers? Nah…
I'm linking up today with The Pleated Poppy, Mix & Match Fashion, Because Shanna Said So and I Feel Pretty.