My five-year old is quite the guy. He's so bright. I mean, that's not just mom talk. He's really smart. He gets that from his daddy. He also thinks very deeply about things. That he gets from his daddy, too. In fact, about the only thing he gets from me is his looks. ;) Take his first K5 report card, for example. He came home with A+'s in every single area . . . except penmanship. He had an A- in penmanship (Or Writing, Neatness is how it was labeled on the report card).
Well, when he and I were discussing his report card and I was explaining the grades to him, I told him that an A+ is the best possible grade he could get. And that I was so proud of him. He looked at it for a moment and then said, "Is an A- not the best?" I said, "Well, no, it's not the best, but it's better than a B." To which, he just thought about it for a minute and then continued to question me. I explained to him that I was super proud of his A-, but that if he thought he could do better, then he should go for it, practice writing more neatly and try for that A+ next time.
I thought it was over. Little did I know that he was still mulling it over. Three days later at dinner, the husband and I were discussing who the Baby Bean may end up taking after. My Little Guy acts exactly like his daddy. My Little Miss is not only my mini me in looks, but also in attitude. So, I mentioned that it would be interesting if this next one were a combination.
That's when my Little Guy piped up.
"But you don't want him to be like me, right? I mean, because I don't write very well. I only got an A- in writing."
My heart plummeted for my poor boy. I immediately assured him that I'd be thrilled if this baby were exactly like him because he's smart and kind and thoughtful. Then I had to spend a few more minutes explaining that his grades on his report card were wonderful.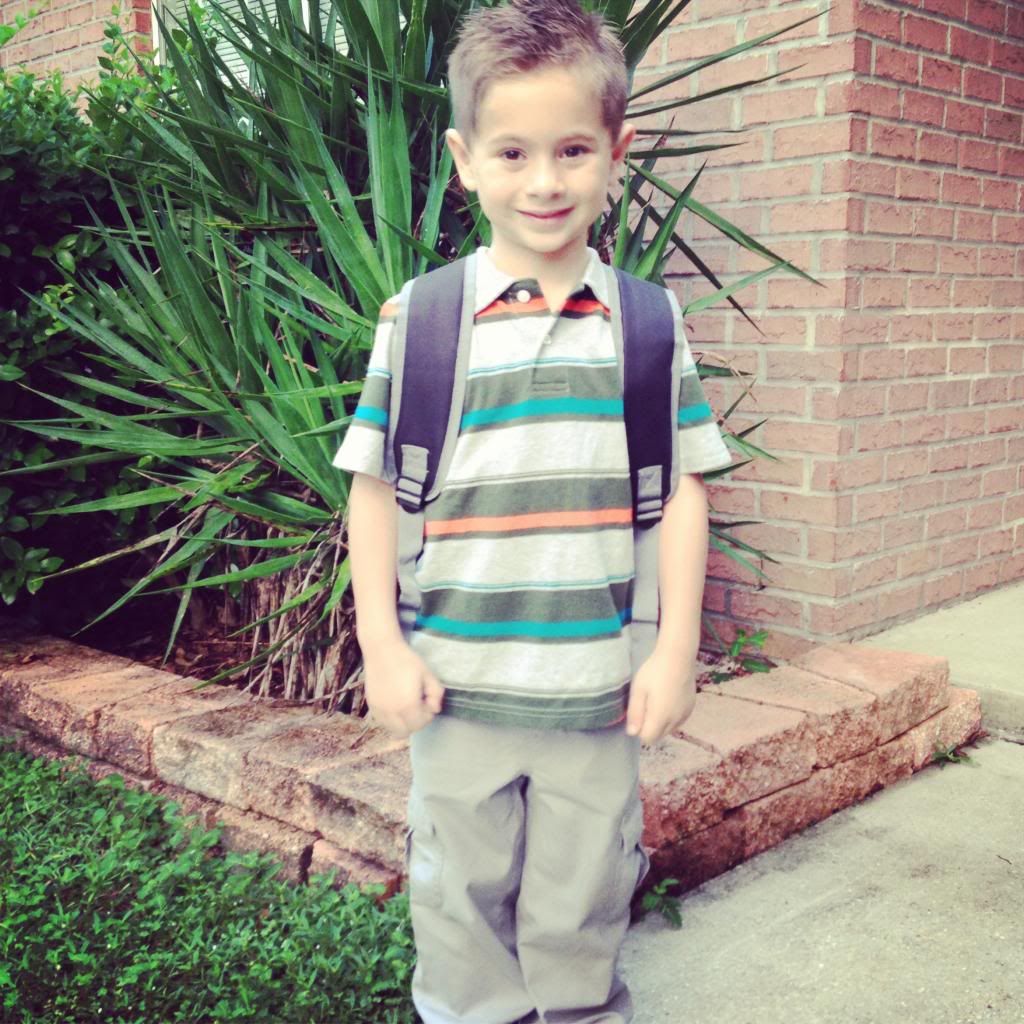 This is my first venture into the world of grades with my children. It's hard to know as a mom when to say, "What you're doing is perfectly fine" and when to say, "You can do better!" I want to push my kids to be the absolute best they can be. And I don't want them to settle for mediocrity. I know he's capable of big things and I want to see him do those big things.
So, where do you draw the line? How do you handle your children's grades? If you've got a really bright kid, do you try to push them even harder? Or do you let them slide and praise everything because really, everything they do is pretty darn good.