Everywhere you turn, bloggers, Facebook friends, and people all over America are doing their annual thankful posts. And it's time for me to get sucked in.
See, here's the thing. I know I'm blessed. I have two amazing children. Sure, they drive me batty occasionally, but they are so full of spark and personality that even when I want to throw my hands up in the air cry "Surrender," I still know that they're special.
My Little Miss is stubborn and sassy, but she is so full of life and wonder. I love that she skips nearly everywhere she goes. I love that she can literally sing one song after another for hours while she plays by herself. I love that in the midst of her wiggling and squirming and whispering in church, she'll suddenly look up at me, smile and sign "I love you" with her hand. Then she'll press her little hand up against mine until I give her the sign back. I love that about her.
My Little Guy is competitive and inquisitive to the point of nearly driving me insane with questions, but he is brilliant and sensitive and so very sweet. I love the way he ponders things. This morning, on the way home from church, he very solemnly said, "Mom and Dad, I have something I want to say. I'm so thankful that Jesus died for us and that he came into my heart and saved me. And I'm so thankful for my family and that you take me to church… Because I just love learning about God." I love that he asks me to sing him a song every single night before bed. I love that he still wants to cuddle with me and that he grudgingly says, "Good game" after his daddy or I beat him at Uno. I just love so many things about him.
Then there's this little unexpected bean growing inside of me. This one that was such a surprise. It's funny how you have your life planned out and then "Wham!" It changes just like that. I haven't even met this one yet and I don't know whether it will be like its big sister or big brother, but I can't imagine our life without this one in it. Having only two children just doesn't seem complete anymore. Crazy as it is, we're even considering adding a fourth down the road!
And all of that up there just covers my kids. I've got a job that I'm passionate about teaching a class of students that I simply love. I have a husband that deserves an entire post of his own. He words hard, helps me with the kids, helps me to clean the house, and treats me like a queen. I'm still in love him 8 1/2 years after saying, "I do." I've got an amazing church that is led by a pastor who follows Christ and truly loves his congregation.
So, yeah, I'm blessed. And I'm so incredibly thankful to God for his blessings. This morning at church, our pastor urged us to remember those blessings and to thank God for his goodness. So, I thought I'd devote a post to do just that.
And… because I know you're dying to know, here's what I wore to church where I was inspired to wax on about my blessings. Oh, I'm also blessed with closet full of clothes. Even if some of them are getting tight, at least I still have something to wear.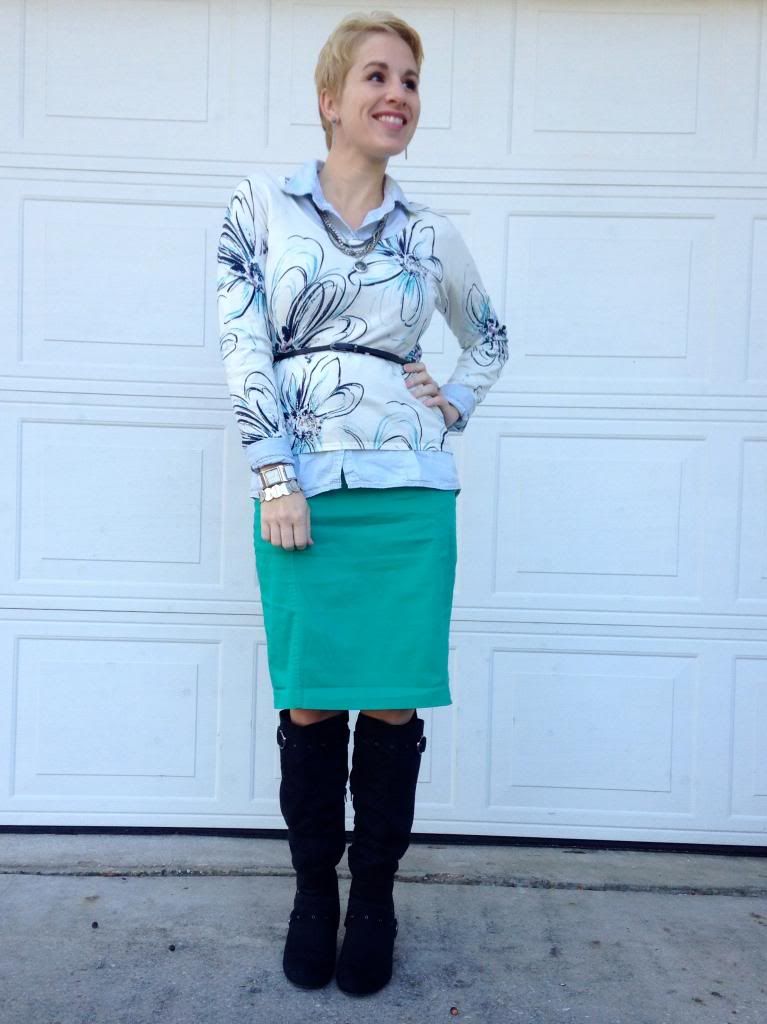 Look who got a much needed cut and color!
Necklaces: Poshlocket & Origami Owl
And of course, I leave you with the weekly belly shot. =)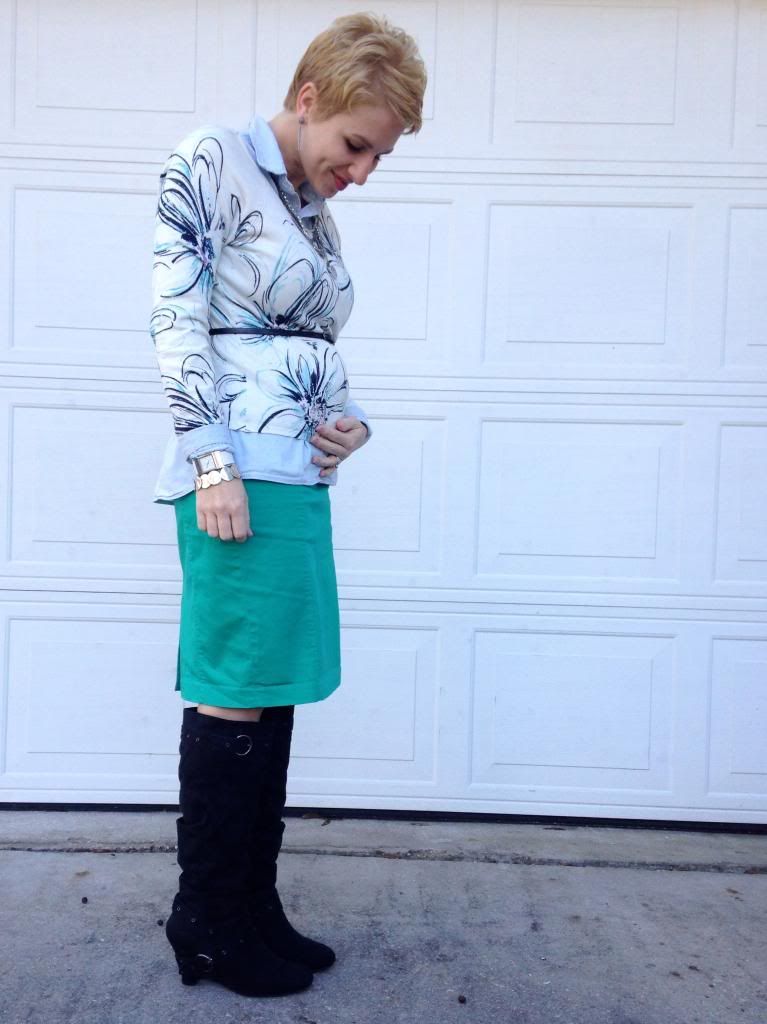 I hope you all enjoy your week of Thanksgiving festivities. Try not to stress over the little things. Give thanks to God for your blessings and enjoy your family (even if they're doing whatever that thing is that drives you crazy). ;)
I'm linking up today with Watch What I'm Wearing, Monday Mingle and Still Being Molly.