I do. Every. Single. Day. I mean, I do have a job outside of the home otherwise I'd be sorely tempted to wear pajama pants and tank tops until I actually fit into maternity clothes. Currently, my real jeans and skirts aren't buttoning very well. I've had to go back up into the few bigger sizes that I have left in my closet. Leggings are a growing girl's best friend! But you know the problem I have with leggings... And don't get me started on dresses. I've always loved a good dress, whether it's a sundress or a pretty little dress I can wear with tights and boots. I love a dress. Well, when you're pregnant, dresses tend to hang over your blossoming belly and make everything from there down look just as big as your belly. It really doesn't help when you're well endowed in the upper body area. Yeah, so while getting dressed has been a challenge, I've embraced welcomed adjusted to it and I'm trying to continue to be my cute little ole self.
Here are a few of the ways I've gotten dressed over the past few weeks.
I tried my hand at mixing plaid and leopard print, in a very subtle way, to church a few weeks ago.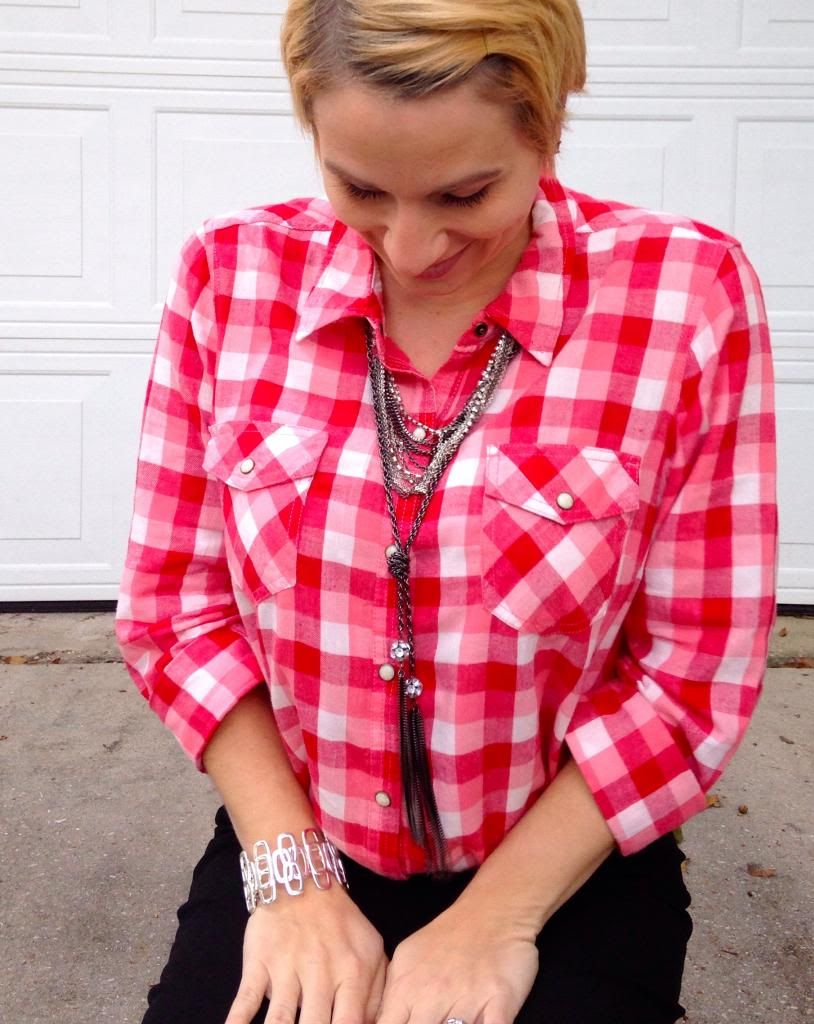 Necklaces: Target & Poshlocket
I also mixed stripes and leopard print, to work one day last week.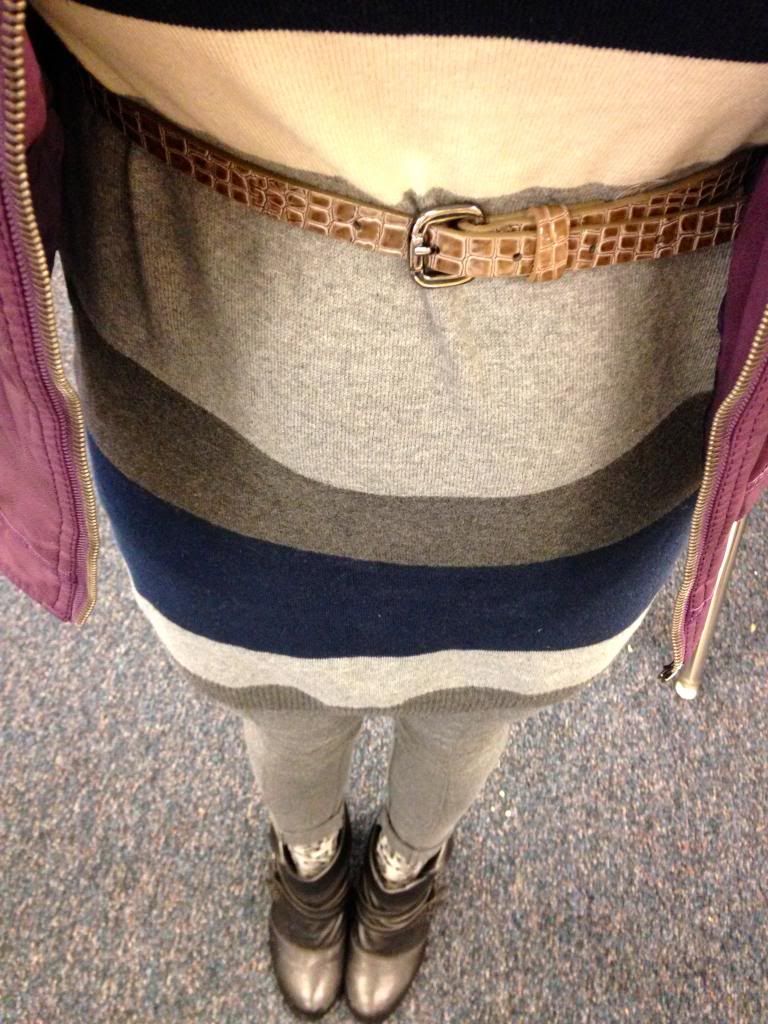 Then I asked for your advice and didn't follow it last Sunday when I wore this little number.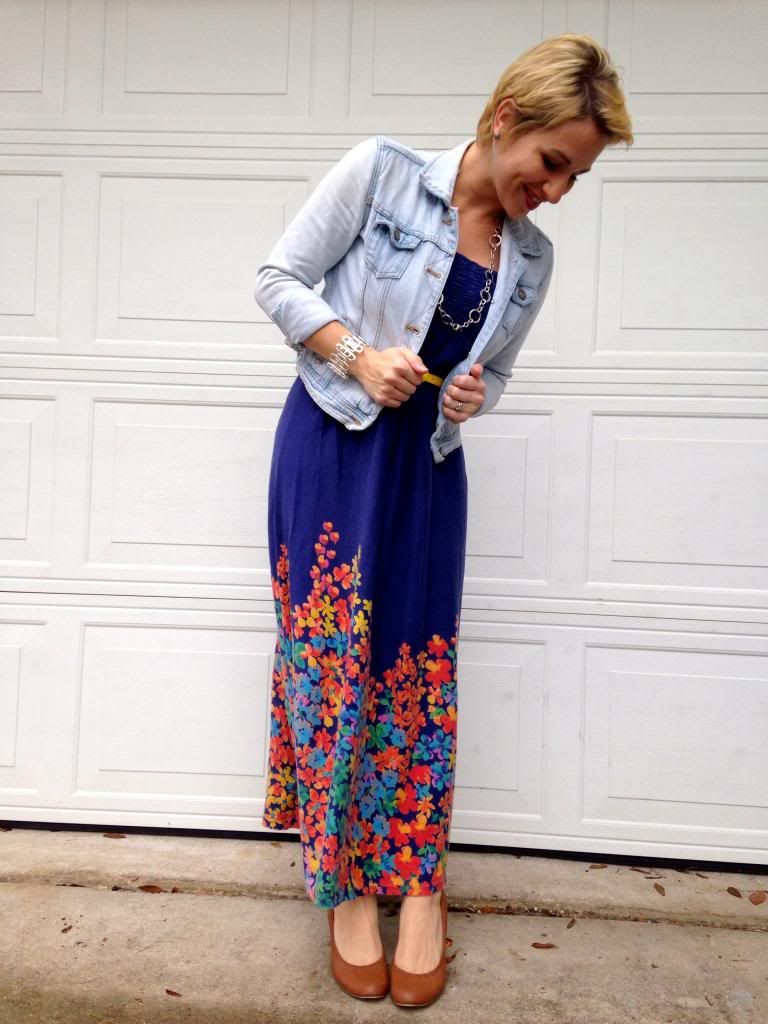 And because you've got to see my almost 13-week (Yay, 2nd trimester!) belly.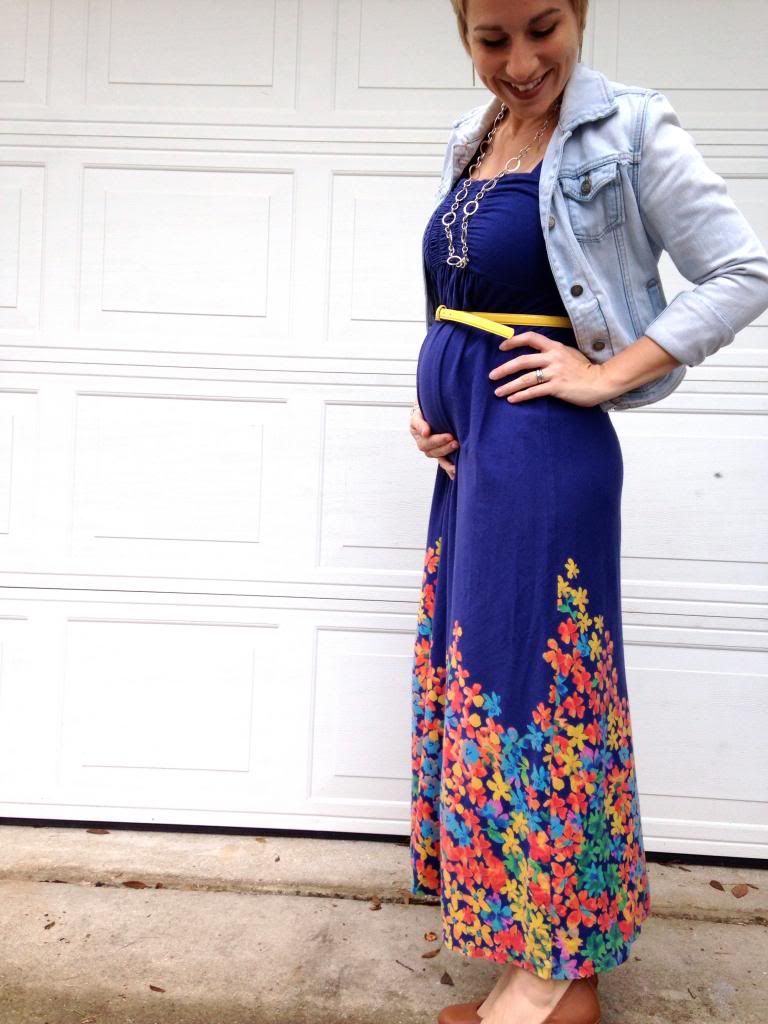 Then the temps dropped and I needed to bundle up, so I did follow your advice the following day when I wore the exact same thing to work.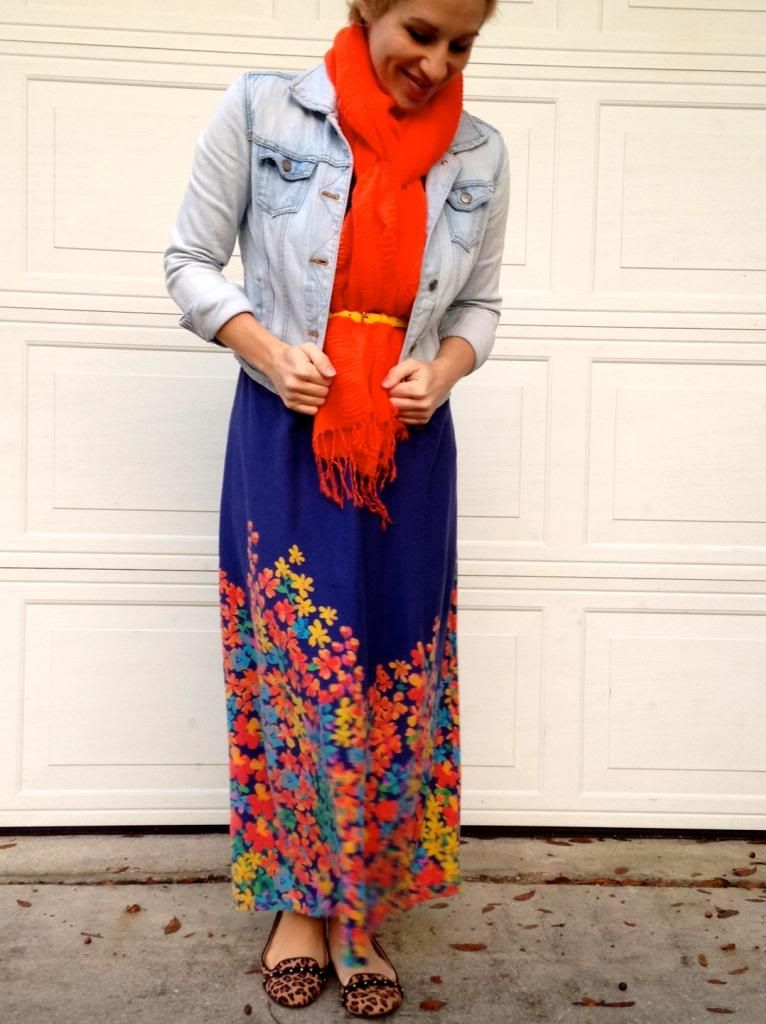 See?
So, now, all I've done is proven to you that I've gotten dressed four times over the last two weeks and twice was for church. =)
That's better than not getting dressed (or documenting it) at all, right?
I'm linking up today with The Pleated Poppy, Mix & Match Fashion, I Feel Pretty and Perfectly Coutured and Everyday Fashion & Finance for Three-fer Thursday.
While you're here, don't forget to visit Emeals (by clicking on the link in my sidebar) and use the code cyber for 30% off the most amazing meal planning service EVER!