Um, hi. Remember me? I'm Tiffany, that girl who used to post outfits that could occasionally pass for cute on a semi-daily basis.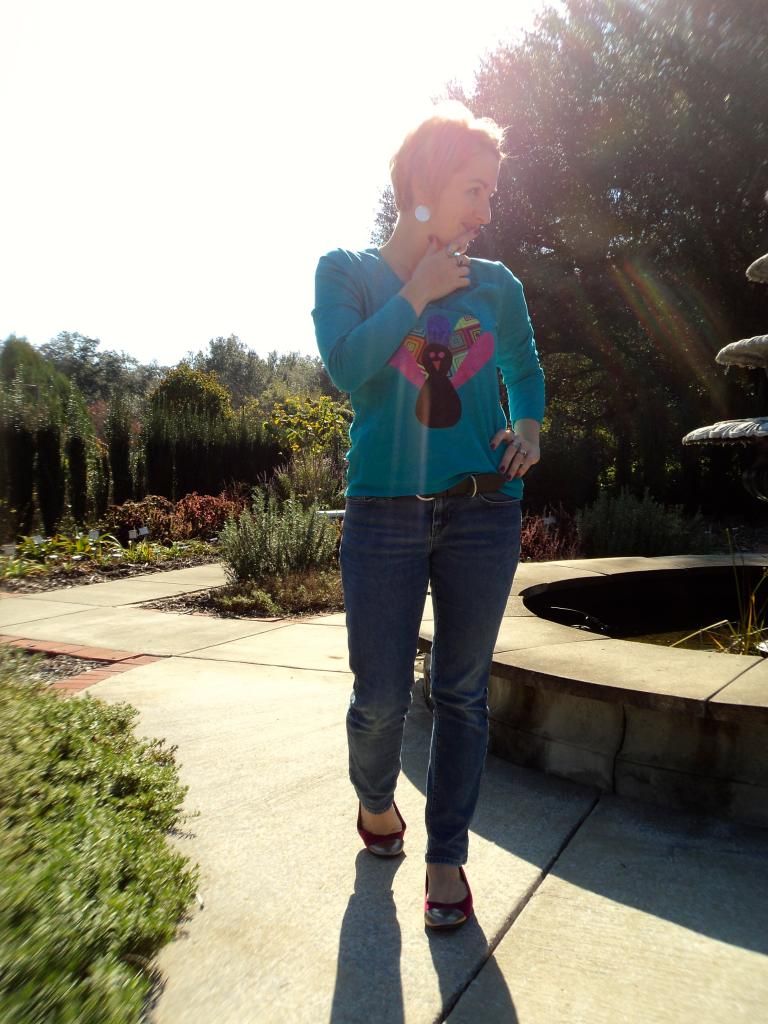 Turkey on the front: I made it! =)

Guess what? Today I got dressed! Okay, every day I get dressed and often in things that I'd totally consider bloggable. (Do you ever use that word?) I just never have time, or energy for that matter, to take photos and think of some witty little paragraph of two to post. =/

But then fall break happened and I got a bit of my life back!

Do you want to know what I did?

First and foremost, I cleaned my house. It was in dire need of a good cleaning, I can assure you! Then I put together some pretty brilliant multiplication tips booklets for my third graders. If you're lucky and I have time, I think I may share them with you later this week. Then I whipped up a cute little Indian costume for my Little Guy to wear to school, which I might also share if you're lucky. And finally, I ran into a lady who had made her girls the cutest turkey shirts and decided that I absolutely had to make turkey shirts for the family. Hence the cheesy photos below. =)
My little family of turkeys...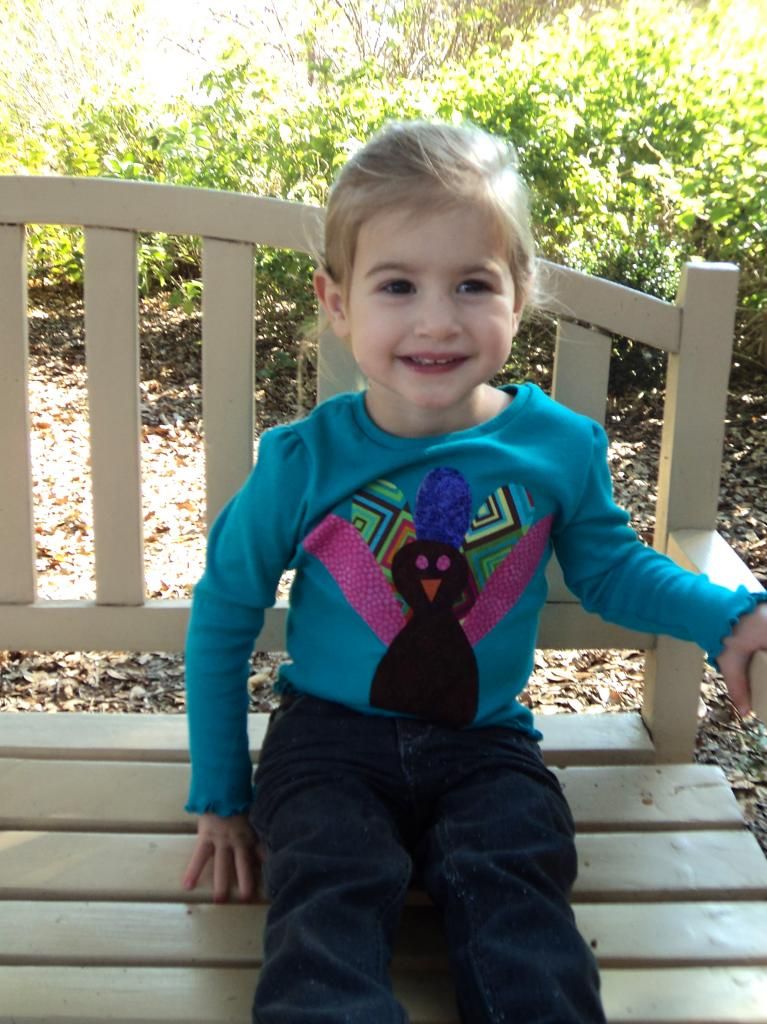 My Little Miss in her turkey shirt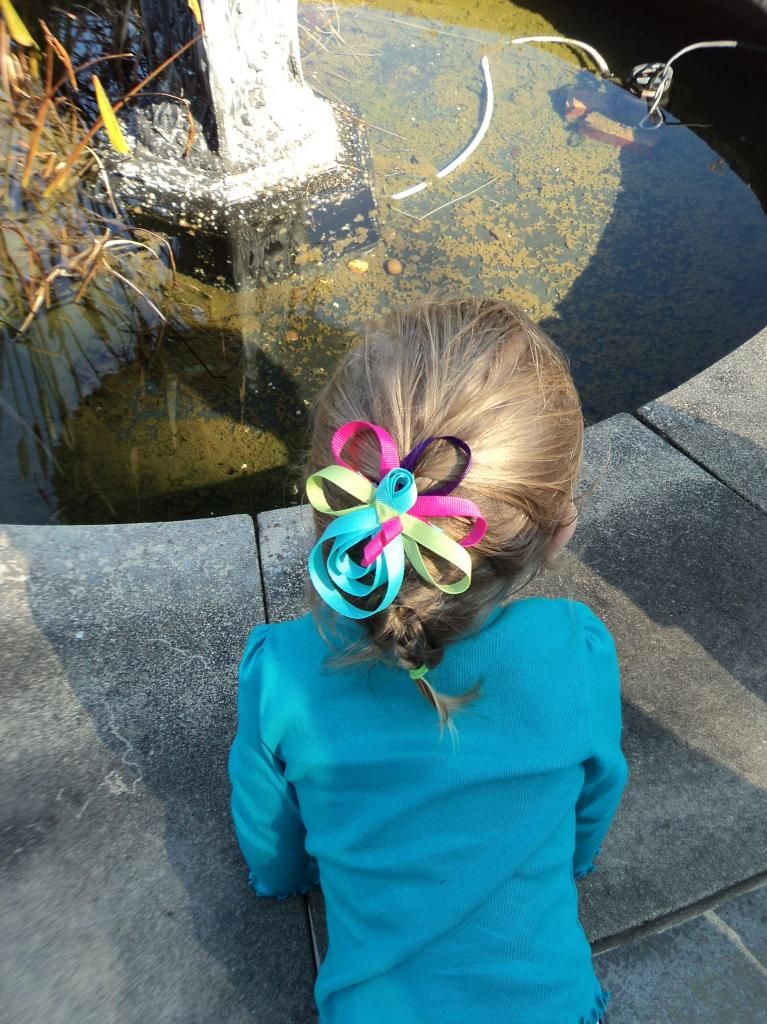 And her cute little turkey bow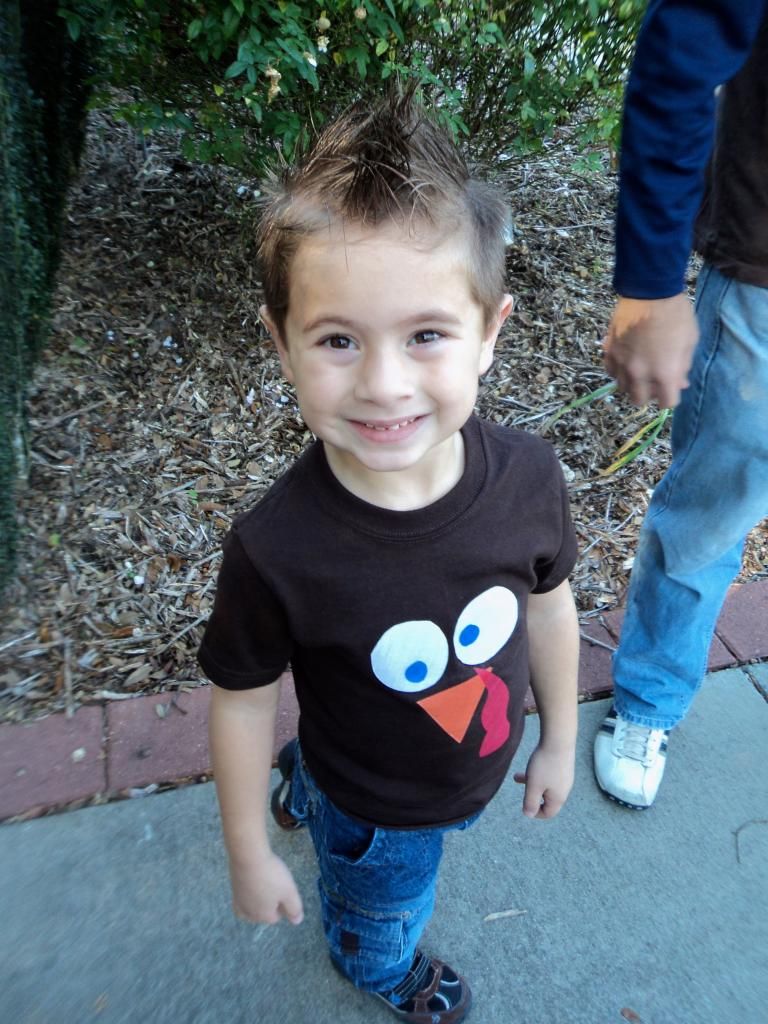 Allright, so I used this tutorial for the girls' shirts and I used this tutorial for the boys' shirts. On both tutorials, they instruct you to run a stitch on the outside of each feather, but since I'm no expert (and by "no expert," I mean that I know nothing!) when it comes to sewing, I just skipped that step. =)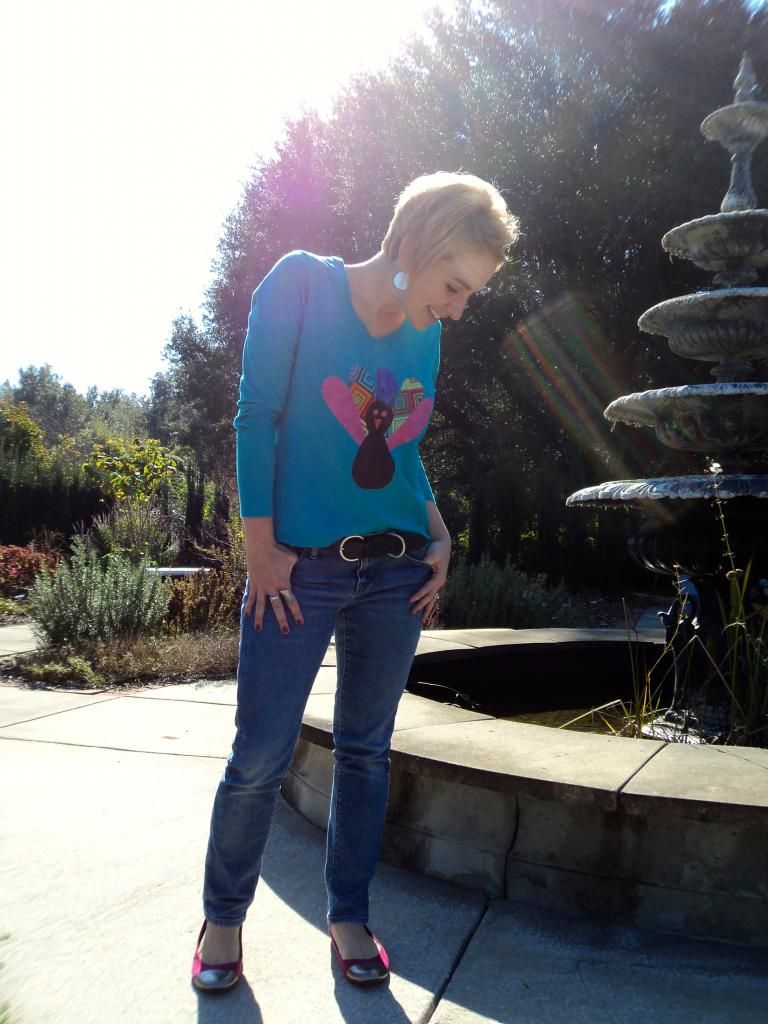 Still, somehow, they turned out just fine and turned my cool little family into a totally cheesy, matching family of dorks. I love these little turkeys. =)
Such fantastically cute little dorks that I absolutely had to share this outtake. =)
Happy Thanksgiving to you all! I miss you and hopefully will get around to visit your lovely blogs sometime in the near future!
I'm linking up today with the hilarious and adorable Grace at Camp Patton. Stop by to see some much more stylin' and less cheesy Thanksgiving day looks! =)