Dressy skirts and denim jackets... what do you think about them? Not all that long ago, I didn't own a single denim jacket. Now I own three of them (all thrifted!) and I throw them on over everything!

I love how a denim jacket can take a dressy look and make it appropriate for something a little more casual. Or in this case, how it can take this snazzy little skirt from maurices that I've only worn once and make it appropriate for the third grade classroom!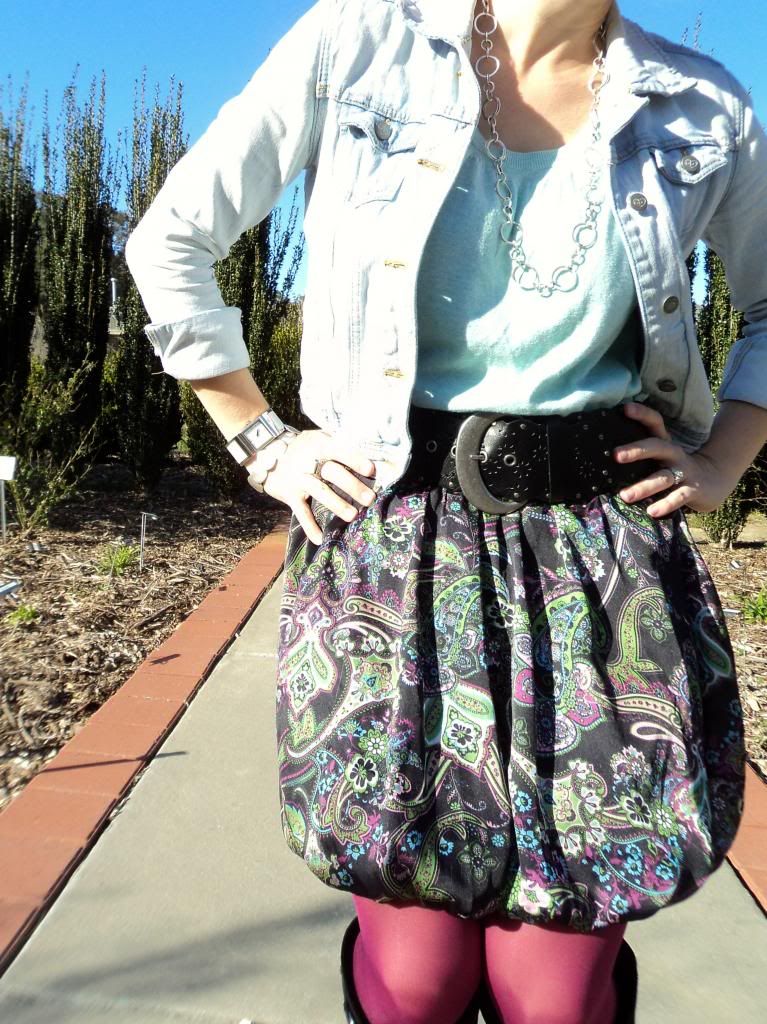 Denim jackets are kind of like a magical thing, really.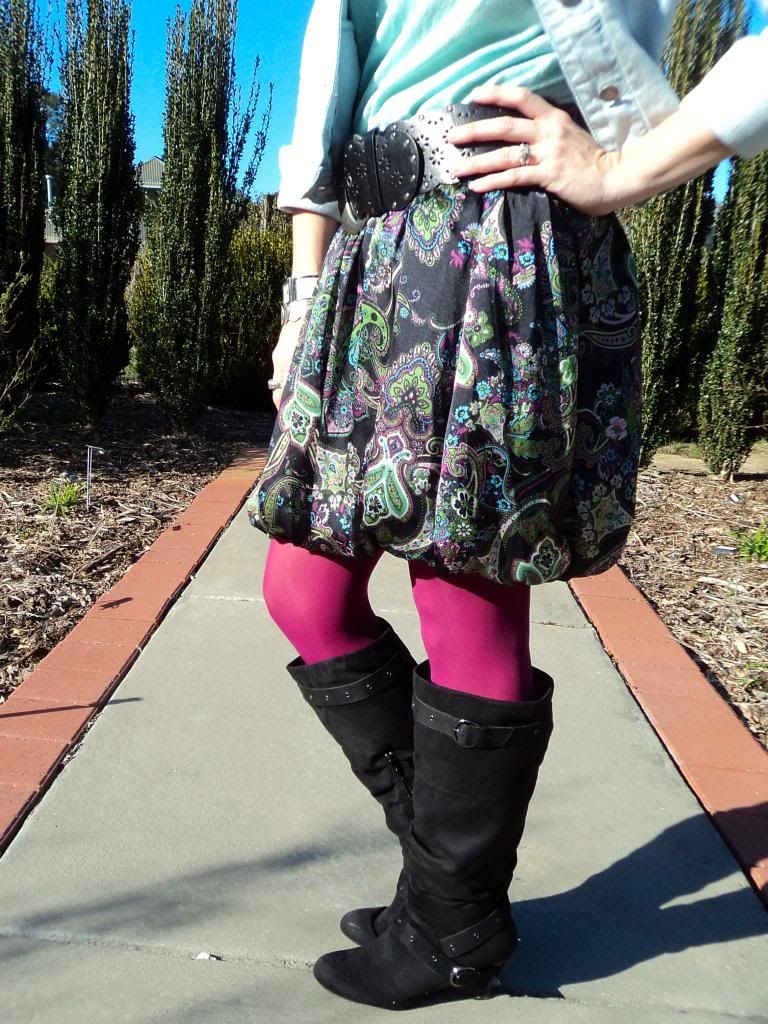 I think they might be right up there with Starbucks coffee and chocolate.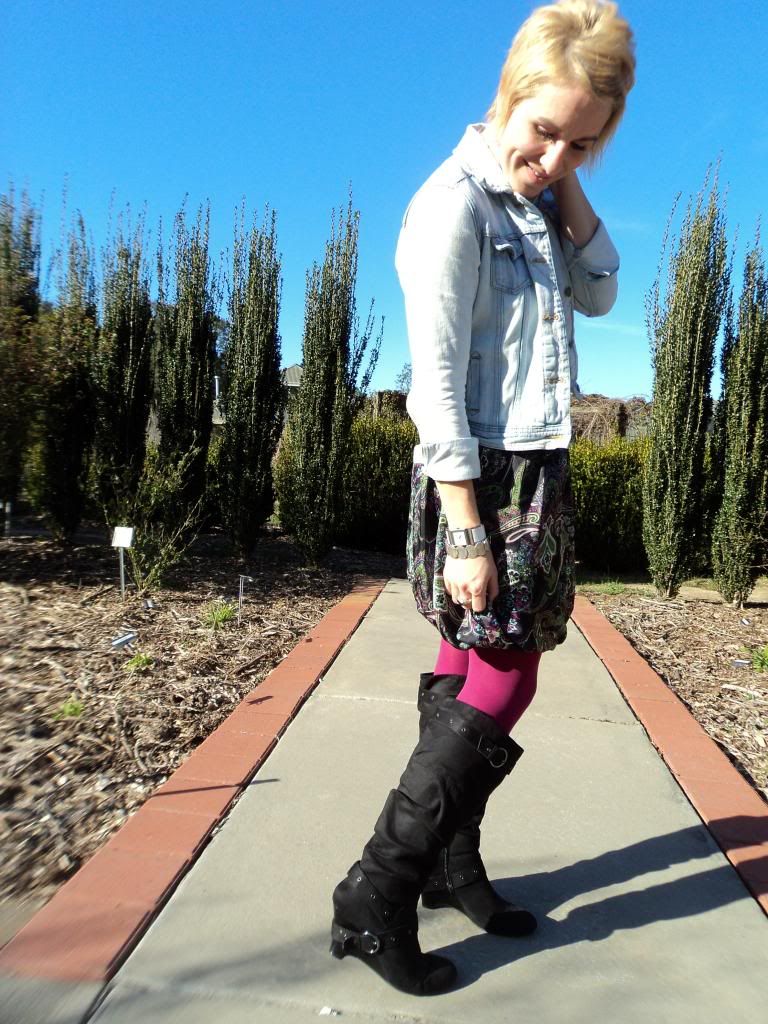 How do you feel about denim jackets?

I'm linking up today with The Pleated Poppy, Transatlantic Blonde, Watch What I'm Wearing, Dear Abby Leigh and Rolled Up Pretty. Drop by these lovely blogs to see how other ladies around the world are getting dressed today!