I'm not a girl with expensive tastes. Some girls drool over and dream about the latest and greatest designer shoe out there, but as you know, I like clearance racks. And I've never been able to find designer shoes at a price that makes my heart go pitter patter.
Shirt (Men's Section, $6), Pants ($8), Shoes ($7): Target
But here's the trouble with cheap shoes. They can be bloody uncomfortable and they fall apart at the worst times. Take these cute shoes right here.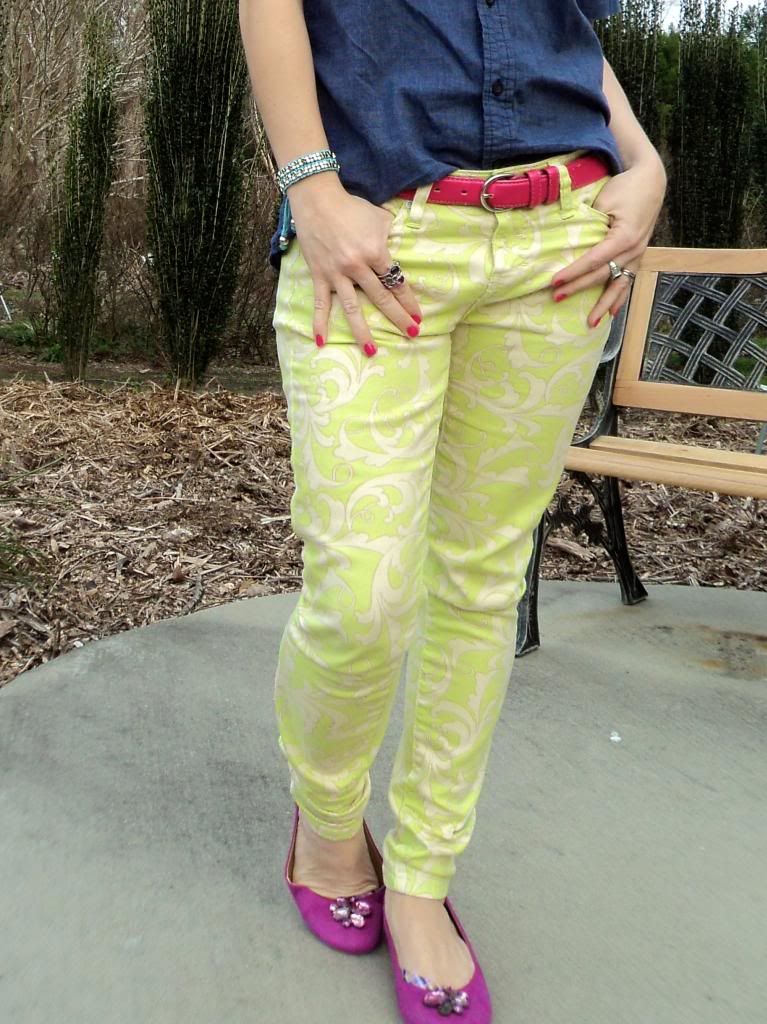 I've worn these shoes now all of three times. Each time, I've had to resort to wearing bandaids to save my feet from blisters. And the most recent time I wore them, one of the little jewels that make up the pretty little flower fell off.
Rings: Premier Design Jewelry & NY&Company
Does that mean I'll stop perusing the clearance racks for my shoes? Nope. What can I say? I love to be able to pick up a pair of shoes whenever the whim strikes me and the only way I can afford to shop that way is to do it at the clearance racks at Target, TJMaxx and JCPenney.
I hope you all have a fabulous weekend! It looks like it's going to be a rainy one here in the panhandle of Florida, so we have some house cleaning and organizing on our to-do list.
I'm linking up today with Long Distance Loving.