I found this chambray heart print shirt on clearance over a month ago and loved it immediately! I waited (very impatiently) for Valentine's Day to arrive so that it could make its debut. Now that I saved it for the big day, I want to wear it all the time.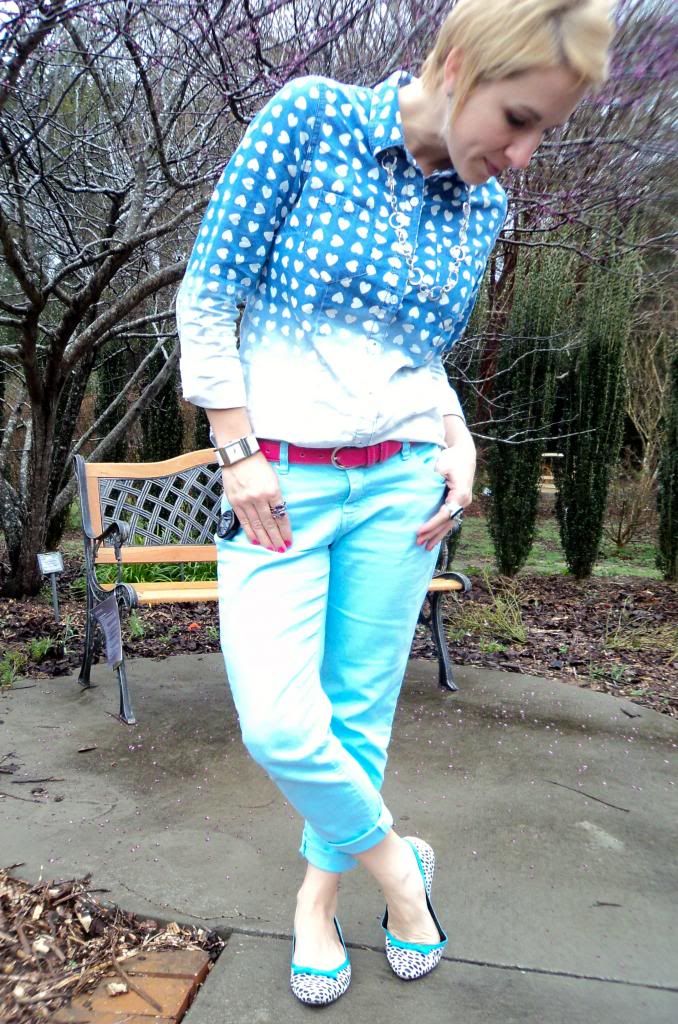 Shirt ($16) & Shoes ($8): Target
I paired it with my trusty turquoise jeans (which actually look a bit icy and incredibly bright, thanks to the glare) on Friday for a casual, fun look that could grab the attention of my third graders without taking attention away from what I was teaching . . . which was FRACTIONS. My goodness, but my kids need all the help they can get in that department!
My Little Guy assisted me with my "photo shoot" again. This time, it didn't rain on us, but we did break out into a spontaneous game of tag.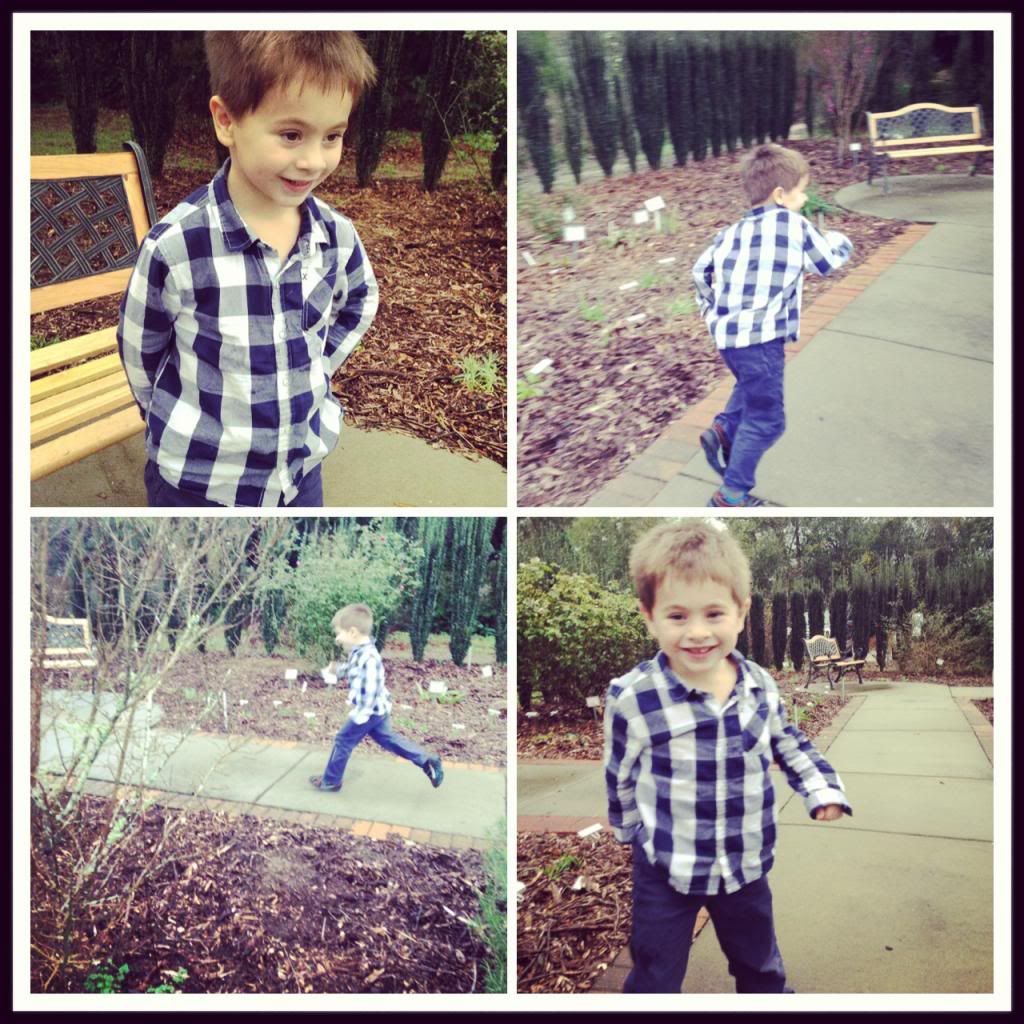 I've come to the conclusion that I should always take him along with me for these kinds of things. He helps make it a bit less awkward (hello, crazy lady preening in front of the camera!) and more spontaneous and fun. =)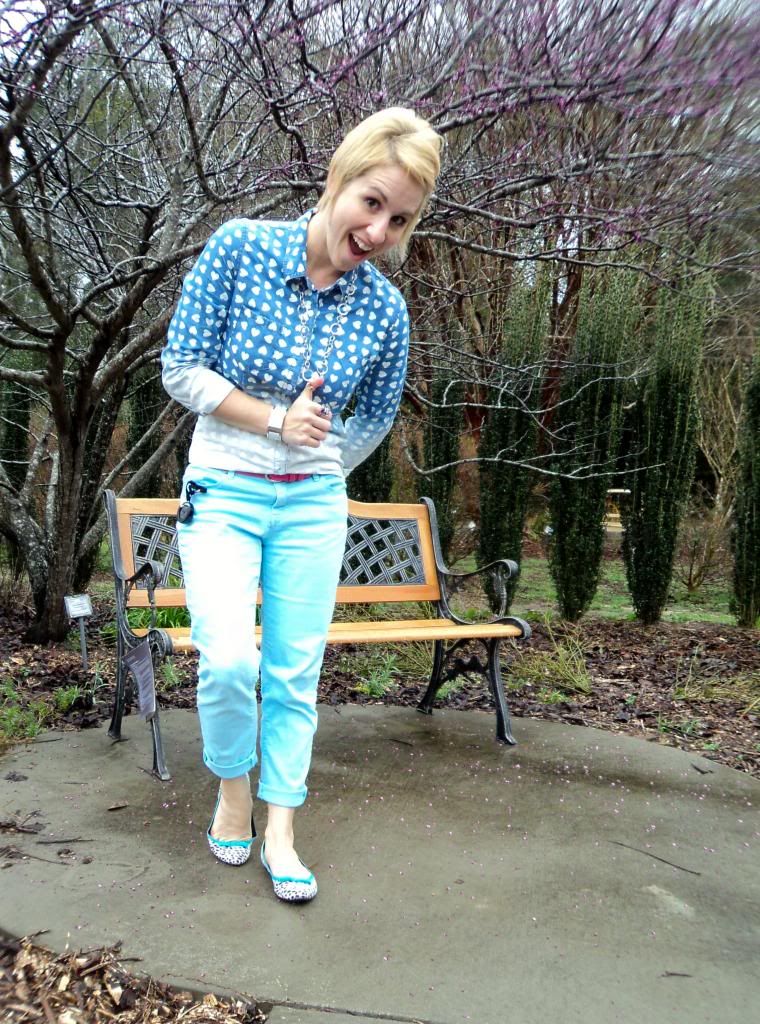 I'm linking up today with Monday Mingle, Still Being Molly and Watch What I'm Wearing. I'm sorry I haven't been by your blogs lately. I'll be stopping by just as soon as I can! I hope you all have a Marvelous Monday!