Someone told me recently that I pair colors in unexpected ways. Is that a kind way of telling me that I don't match? ;)
Wedges - Kohls (Don't forget to use the code TENFORBLOG for 10% off your purchase until March 9th!)
Scarf - Charming Charlie's (Gift)
If you look closely at these photos, you'll clearly see that there are pops of bright orange in this mostly pink scarf.
Jewelry: Various stores around town and the internet =)
Whether I match or not, I have fun wearing bright colors and pairing colors that people might not usually wear. It helps me to feel like I'm spreading a bit of sunshine everywhere I go. =)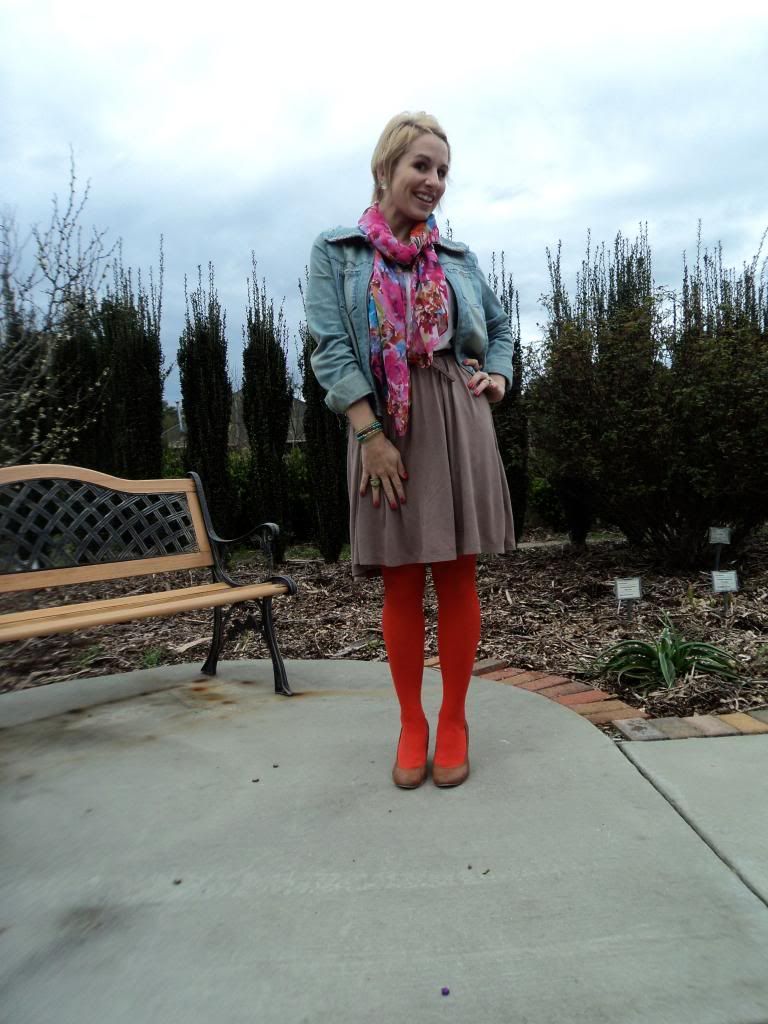 Monday was a very rainy, dreary day and these bright orange, highlighter hued tights helped to cheer me up every time I happened to look down.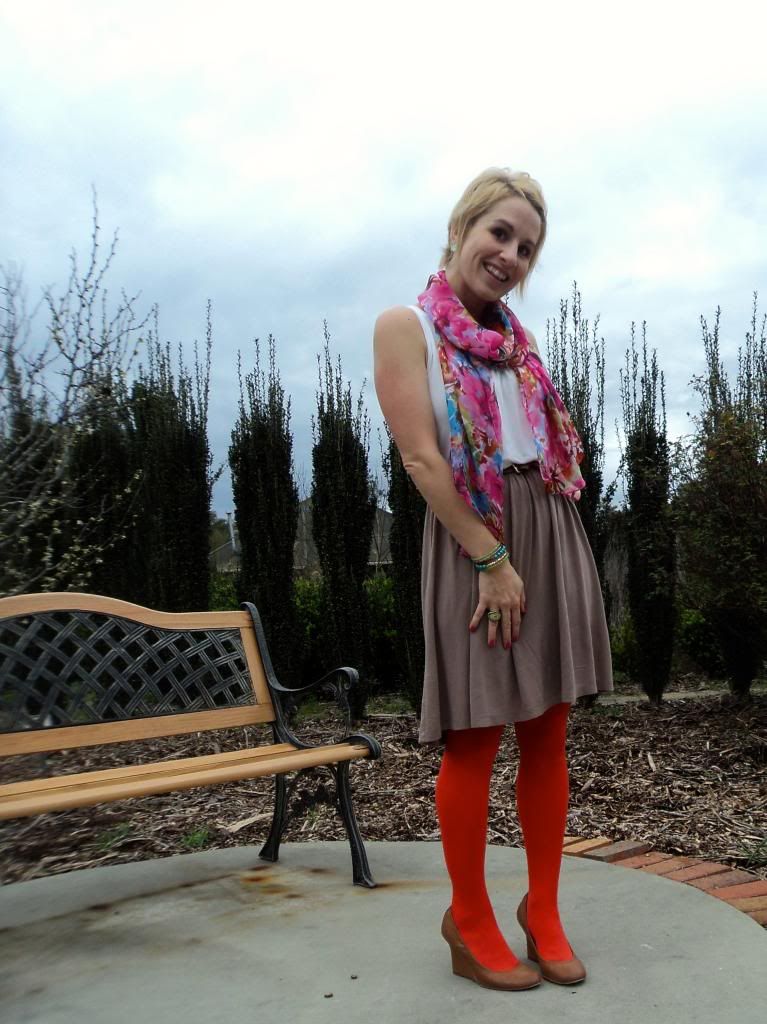 I hope you're all having a beautiful week! I appreciate each and every one of you that reads my little ole' blog and I'm trying to make time to get by your little piece of the blogosphere soon!
Linking up today with The Pleated Poppy, Transatlantic Blonde, Dear Abby Leigh Wardrobe Wednesday and Rolled Up Pretty. Pretty much, I'm all over the place today. =) Drop by their pretty little blogs to see how other ladies all across the world (Yep, you heard me!) are getting dressed up these days.