I hate rainy days. The humidity, the clouds, the overall gloominess... it just gets me down. So, when this particularly rainy day arrived, I threw on this fun red blazer that I recently got from Kohls.
I couldn't wait to snap a few pictures of it to share with all of you, but the rain simply wouldn't let up. After I picked up my Little Guy from school, the rain gave us a bit of a reprieve. I asked him if he wanted to help me out and we made our way very quickly to my little garden where he helped me with the photo shoot. It was drizzling a bit and as we snapped away, the rain drops began to get bigger and bigger, which caused my Little Guy and I to laugh and laugh.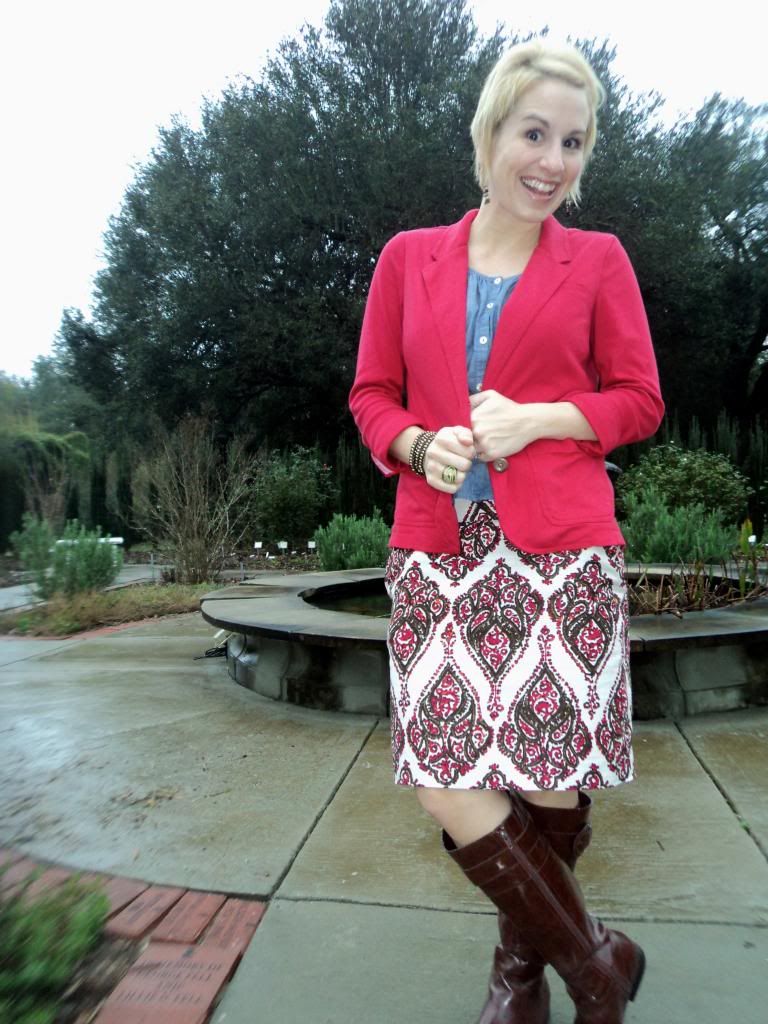 I guess the lesson is that you can still enjoy the rainy days even if you don't love them.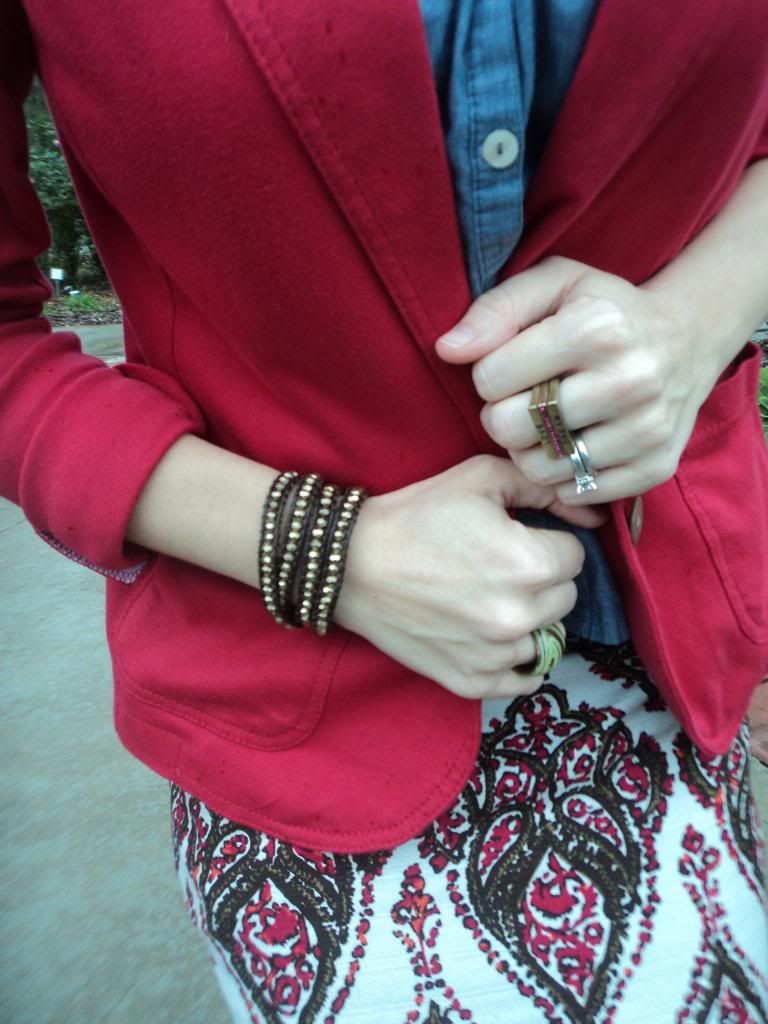 To help you all have a Magnificent Monday, Kohls has offered my readers a coupon code for 10% off of your purchase. You can even stack this code with one other code if you wish! Simply enter TENFORBLOG when you check out!
I'm linking up today with Still Being Molly and Monday Mingle. Swing by their blogs to see how other ladies are getting dressed these days.