I thought it would be fun to do Valentine's Day in a way the kids would appreciate. Well, it turns out they're not all that impressed with pencil skirts and heart printed chambray tops.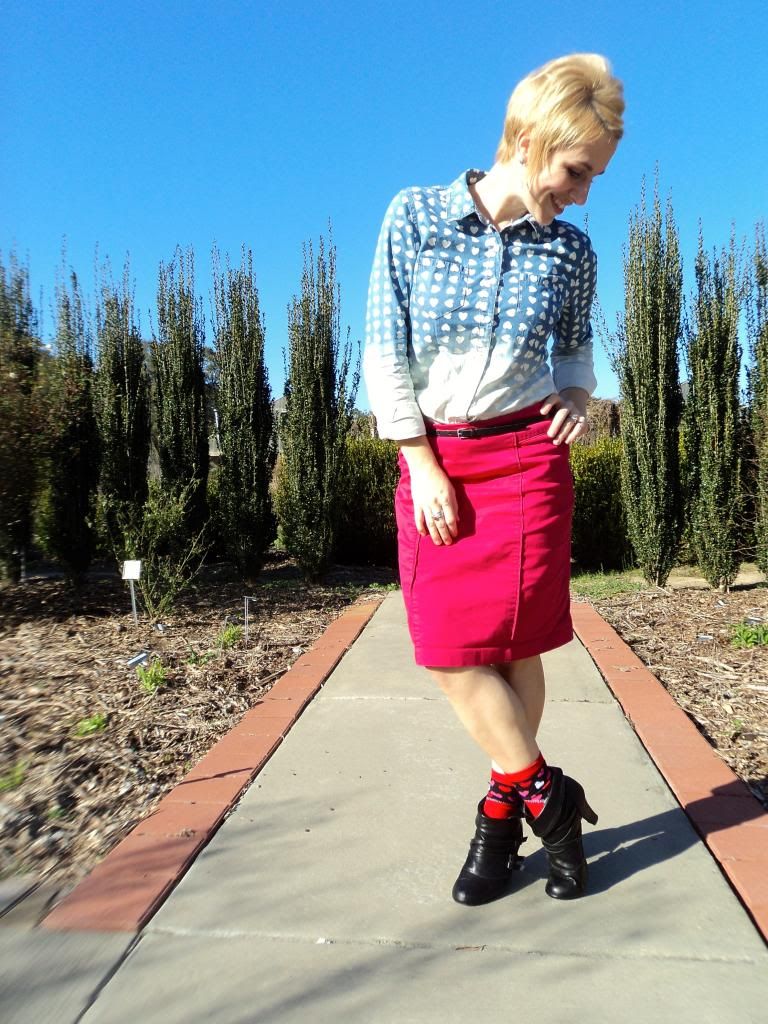 Last year for V-day, we focused more on the kids and made pizza with them. It really was a lot of fun, but this year we decided to go back to the tradition we started when we were dating and we took turns cooking for each other each year for the big day.
Ring: Premier Designs Jewelry
This year, I decided to resume that tradition and cook up a delicious dinner of mushroom smothered pork chops, yellow rice and a salad. Well, our
romantic dinner for two
turned into a regular old family dinner. See, our youngest couldn't sleep and ended up joining us... on my lap. Then, we felt badly that our oldest was in his bed missing out on the fun, so we woke him up and let him join us for a cupcake. Yep, that's how this mama and daddy roll.
How did you spend your Valentine's Day? Whatever you did, I hope you enjoyed it!
I'm linking up today with Long Distance Loving and Rolled Up Pretty!