My outfit on the 100th day of school, that's what!
Sweater & Leggings: Rue 21; Purple tank: NY&Co; Skirt: Express;
Leggings: Amazon; Boots: JCPenney
The third grade teachers dressed up in clothing from the 1980's, so I felt right at home. My husband joked that he couldn't really tell if I was dressing up or if I were just in a quirky mood. I do like the bright colors.
Bracelets & Watch: Bealls, Target & Rue 21
Another grade level all dressed like they were 100 years old and they were adorable! They painted their hair gray, wore knee high panty hose and robes and slippers. It would be fun to do something like that!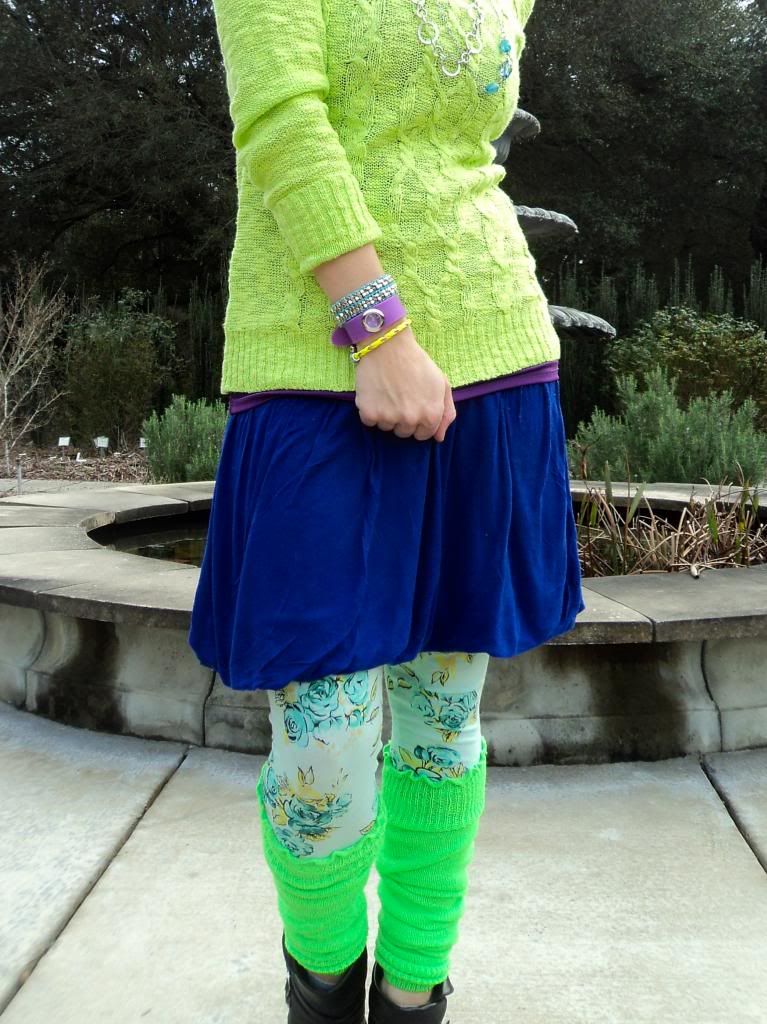 On another note, the 15k that I ran last weekend was so much fun! I finished in 1 hour and 38 minutes, which made me perfectly happy. Then Wednesday morning before school, I managed to miraculously run a PR of 5 miles in 48:19! I'm telling you, this running thing is all kinds of fun.
Well, I hope you're all doing well! I promise to drop by your blogs as soon as I possibly can!
I'll be linking this little post up with Still Being Molly and Monday Mingle. Check them out for some outfit inspiration that isn't totally cheesy and blindingly bright.