I'm having a little love affair with all three listed above.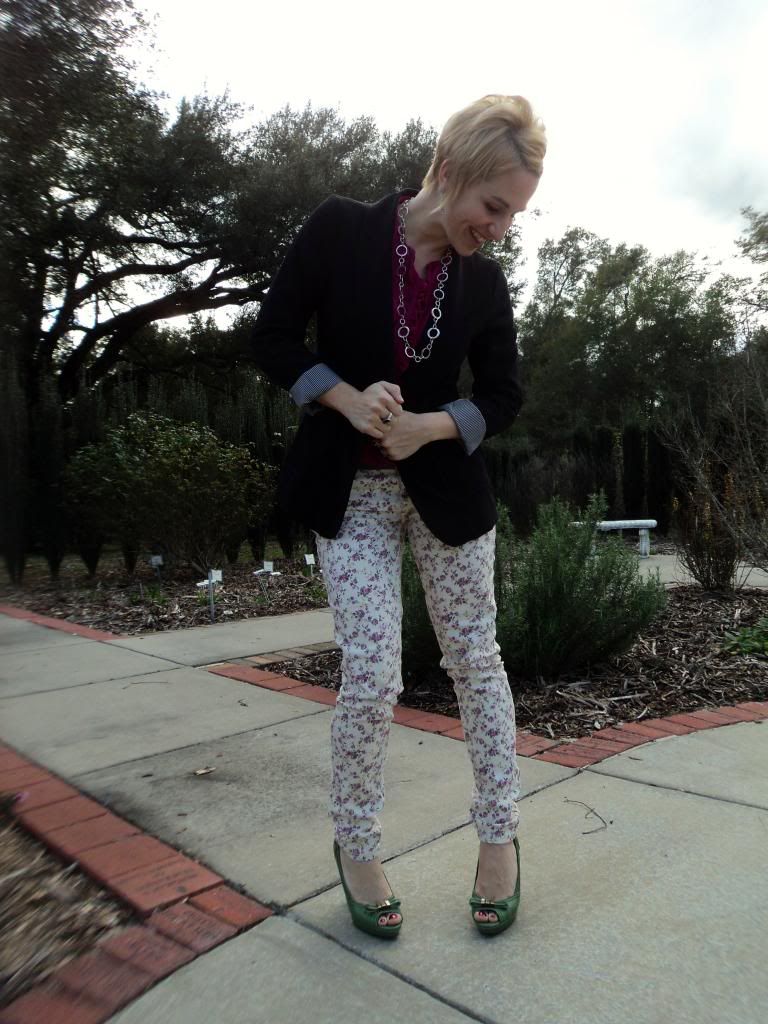 Pants ($7) & Belt ($4): Target
Okay, if you know me, then you know that I've always had a thing for clearance racks. I'm a total sucker for a sale. As soon as I walk into Target, my eyes hone in on that 70% off sign like a dog's eyes on a bone. Similarly, occasionally my mouth will even start watering and my heart starts racing. Yep, I love a good clearance rack. When I found these floral jeans for $7 on that self same clearance rack, I wasn't initially sold on them. In fact, I really only bought them because they were so cheap.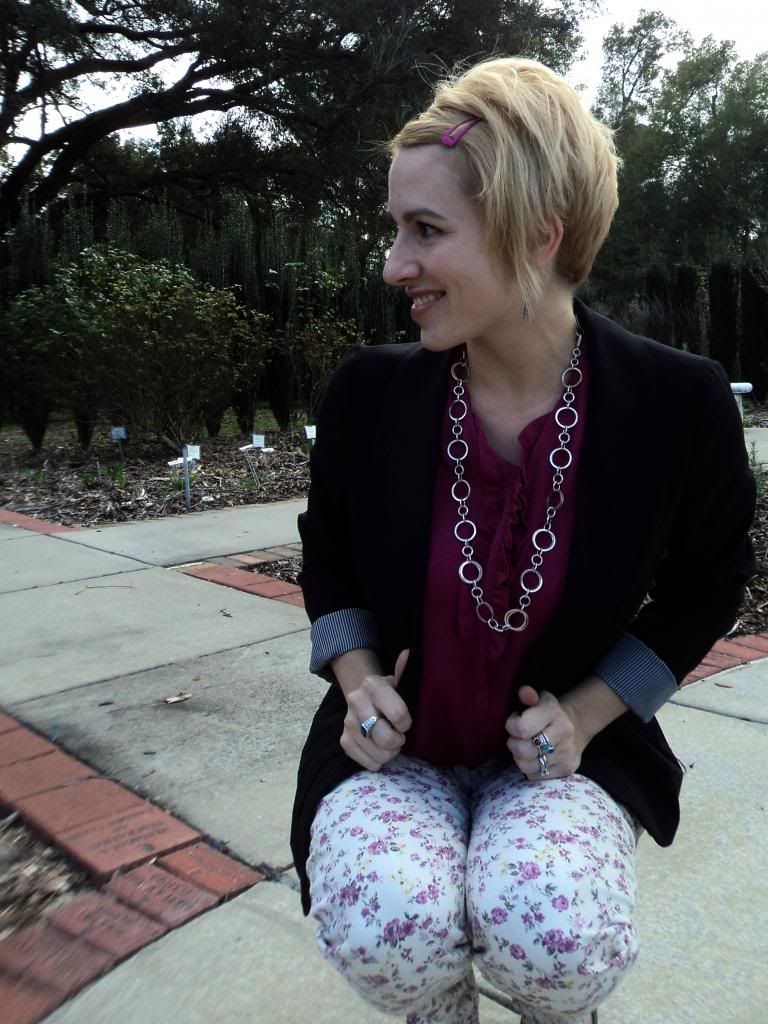 Necklace & Rings: Premier Designs Jewelry
Now, I'm pretty sure it's safe to say that I might be a floral denim fan. Eeesh, I know. It's a scary thought. In fact, I'm pretty sure the words, "Why would I want a flower patch drawing attention to my hips?" at one time or another.
Now, on to this black blazer.... It was all of $9 and it was on Kohls' clearance rack. Can you believe it? I am 100% in love with Kohls and their sales and their credit card. Okay, I'm not a crazy credit card spender. In fact, we always pay it off right away... I just like to use it to to take advantage of the awesome additional discounts that card holders get!
What about you? Have you jumped on the floral denim band wagon yet? What about clearance racks? Do they call your name like a toddler crying for candy?
I'm linking up today with Still Being Molly and the lovely ladies behind Monday Mingle. Check them out for some outfit inspiration from everyday ladies like you and me!