Dear Grace,
My sweet baby sister and best friend. How I miss you so! I miss our Saturday morning shopping trips. I miss driving in the car with you and singing along to Uncle Cracker. Remember how we used to stop to yell at crazy drivers and pick back up in the song without missing a beat? Yeah, those were the days.
I miss long, lazy beach days with you. I miss eating chocolate covered cherries while we watch chick flicks.
I miss raiding your closet, which brings me to this post . . .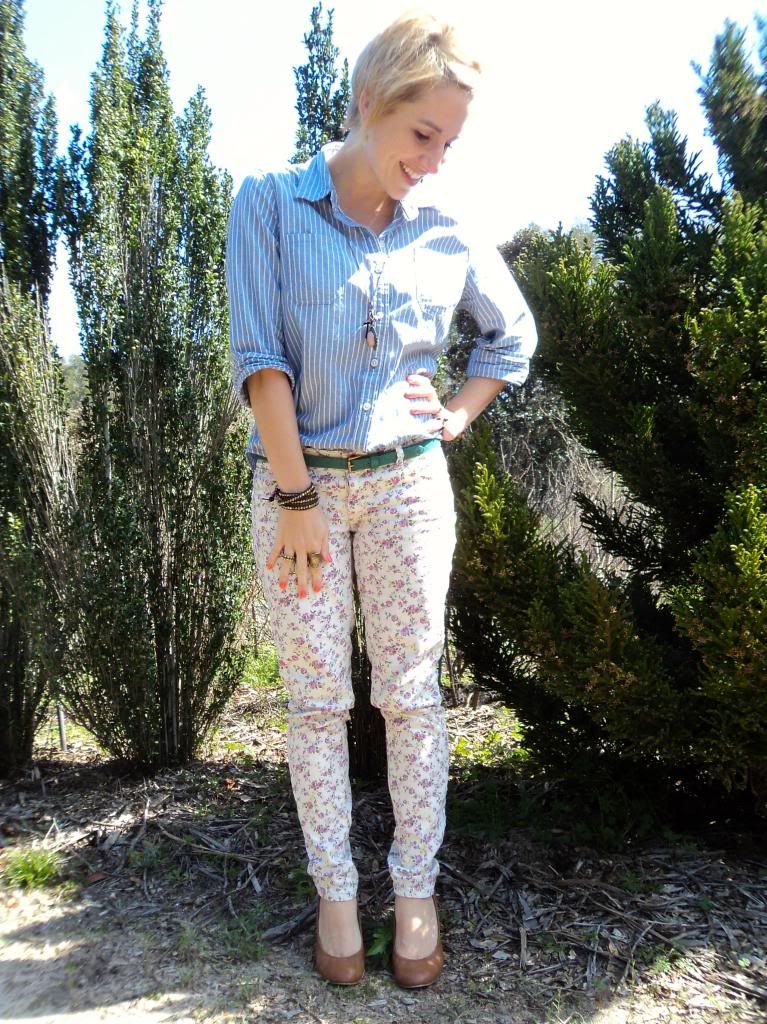 Shirt: Belongs to Grace and will be shipped to her ASAP
I was getting dressed for work last Friday and knew that I wanted to take my floral pants out for a spin again. But this time, I wanted to try a bit of pattern mixing! As I was sorting through the clean laundry baskets of clothes (Don't judge! I'm a little busy.), my eyes happened upon this little striped chambray shirt that belongs to you. I "accidentally" kept it last weekend when I saw you in New Orleans. I know I was already supposed to ship it back to you . . . and I pinky swear I'll ship it to you really soon.
Leather Wrap Bracelet: Premier Designs Jewelry
So soon, in fact, that I'll probably only wear it one more time before it heads your way. Hey! I have an idea. Maybe we could become the Sisterhood of the Traveling Shirt and we could just ship this shirt around. It goes to you and then Dayna and then Mom. Yeah, that would be all kinds of fun.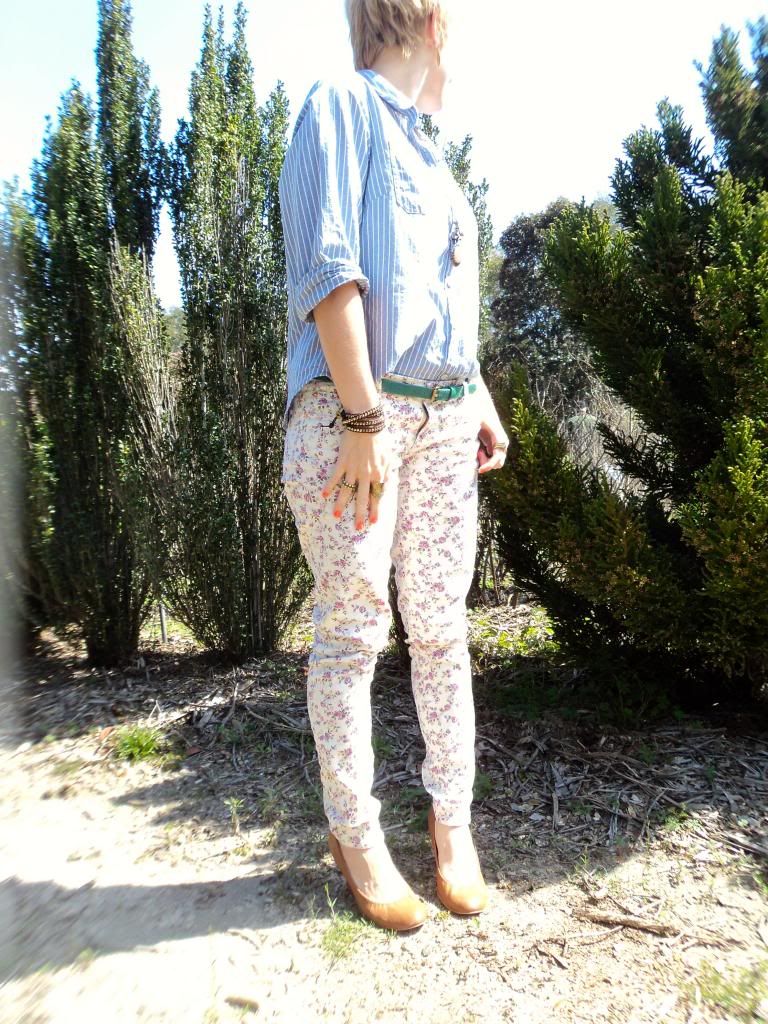 Well, m'dear, I just thought I'd wrap this up by saying as much as I miss raiding your closet. I miss YOU even more. I'm incredibly excited there's a baby Grace or baby Jason coming along, but I wish so very badly that I could be just down the road from you to experience every second of this special time with you. You're going to make an amazing momma!
I really can't wait until our girls' weekend in Philly!
I love you just as much as I did back in the day when we wrote lengthy letters to each other about all of the high school and college drama in our lives.
Love,
Tiff
Okay, for the rest of my readers, I'll let you in on a little secret. My sister recently found a few letters we wrote to each other years ago, which caused she and her husband to fall into uncontrollable fits of laughter and made her cry just a little bit (she can blame it on the hormones!) at how much she misses those simple times, so I thought I'd revive that little tradition and write her another one. =)
I'm linking up today with Friday's Fancies, What I Wore to Work and Two Thirty Five Designs. I hope all of you lovely ladies have a beautiful weekend!