You know what I think is funny? Every girl I know (myself included!) thinks she is the busiest woman on the planet and talks about how busy she is and how little time she has. The truth of the matter is that you can always find someone who is busier than you are. I have to remind myself of that sometimes and rethink ways I can manage my time. . . or I'll go crazy!
Take yesterday, for instance. I got up at 4:30 so that I could run 4 miles, then I went up to the school at 6:30 so that I could grade papers and get my classroom ready for the day. Then I taught all day because that's what teachers do! Then I stayed later than I usually do so that I could make phone calls and schedule parent conferences. Then I picked up my daughter and went home.
Pants, Shirt & Belt: Target
I'd like to say that my day ended there, but alas, it did not. =) I proceeded to spend a bit of QT with my kiddos by playing "I spy" (my 4-year old) and "Take a Nap!" (my 2-year old... she's a bossy little thing and likes to make people sleep). Then I cooked up some dinner, gave baths and put the littles to sleep.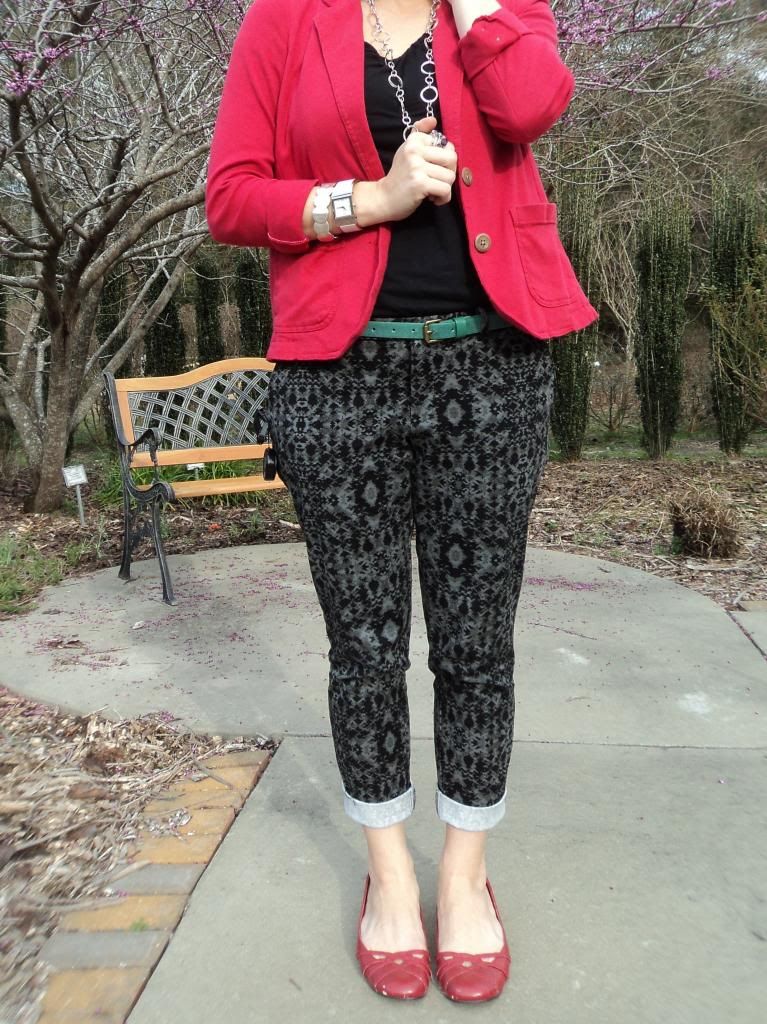 Necklace & Bracelet: Premier Design Jewelry
Now, I'm blogging. Should I be blogging? Probably not. I really need to work on my ESOL course or browse bridesmaids dresses for my sis-in-law's wedding, but I've had about all of the "must dos" that I can handle for the day!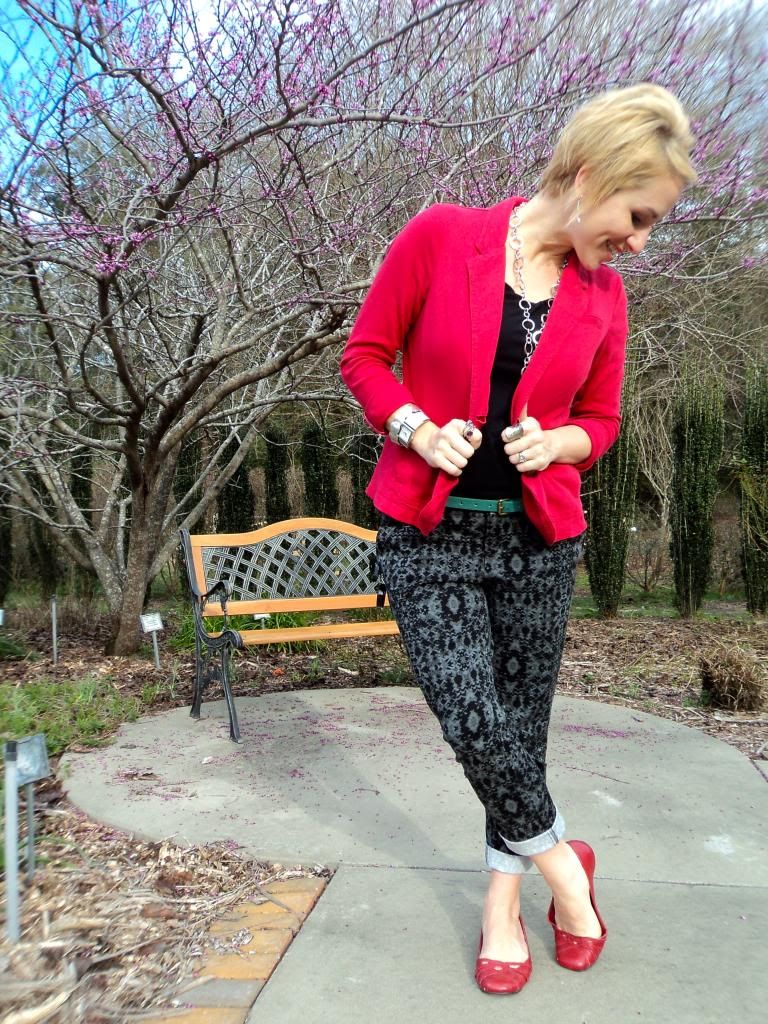 I'm not complaining. Honestly, I'm not. I love my little crazy, busy life and I wouldn't trade it for the world. I have the best job in the world and get to do what I love every single day! On top of that, I get to go home to the two smartest, most amazing kids (that I almost always want to hug and kiss and rarely ever want to hurt) and a pretty fantastical husband.
Yeah, while I'm busy and often think I'm soooo much busier than anyone else (insert sarcasm), I have a blessed life that I love. So, I'm thankful for it!
Linking up today all over the interwebs at The Pleated Poppy, Transatlantic Blonde, Dear Abby Leigh, Wardrobe Wednesday and Rolled Up Pretty. Make sure to stop by their pretty little blogs to see how everyday women like you and me get dressed every day!
Have a beautiful week!