I yike motuh-cycles, mama. I want a motuh-cycle at my buthday powty. She's also said that she wants a pink and purple boat and a yellow butterfly. Yeah, so I'm not sure exactly what kind of party we're having, but it should be pretty crazy.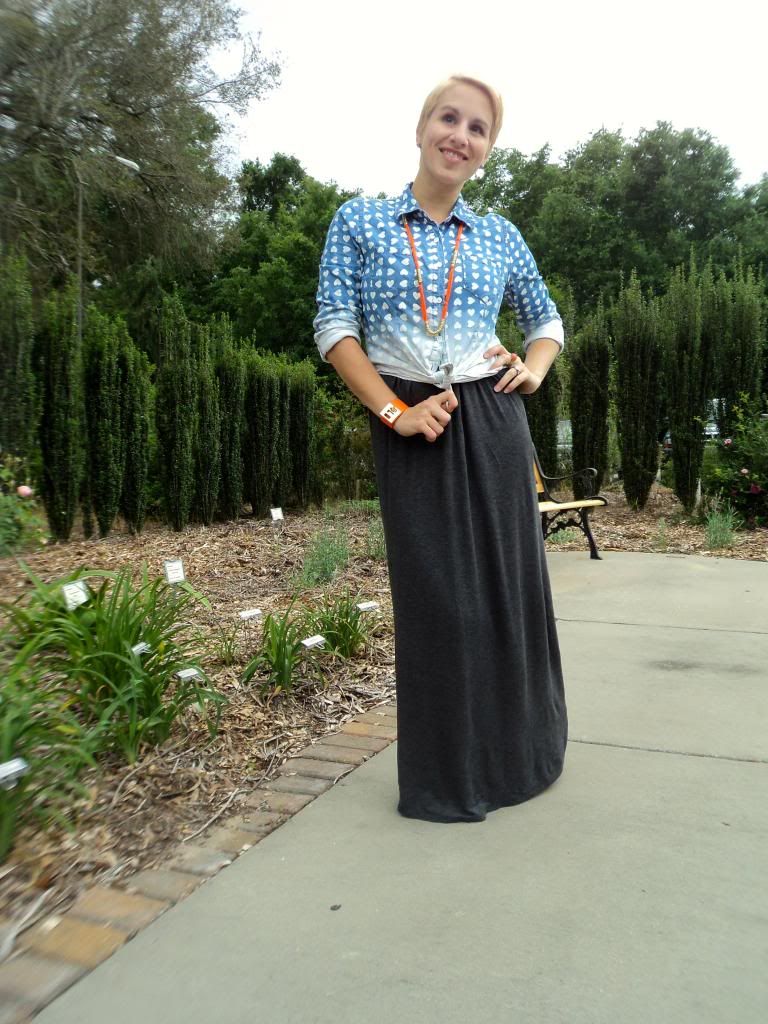 Me: Avi, you're my sweet girl, aren't you?
Avi: No! I not a baby. I a pincess.
Whenever we're both wearing tennis shoes, or skirts or dresses, or flats, she lets a big huge gasp and says, "You! Me! Shoes! (or skirt or dress!) We match, mama!"
Okay, and now it's time to oh so very briefly talk about clothes. Whenever I'm wearing neutral colors, I just don't feel right unless I add a pop of color. Often I'll add a pop of several colors, but this time I went with one color popping on my toes, and on my wrist and around my neck.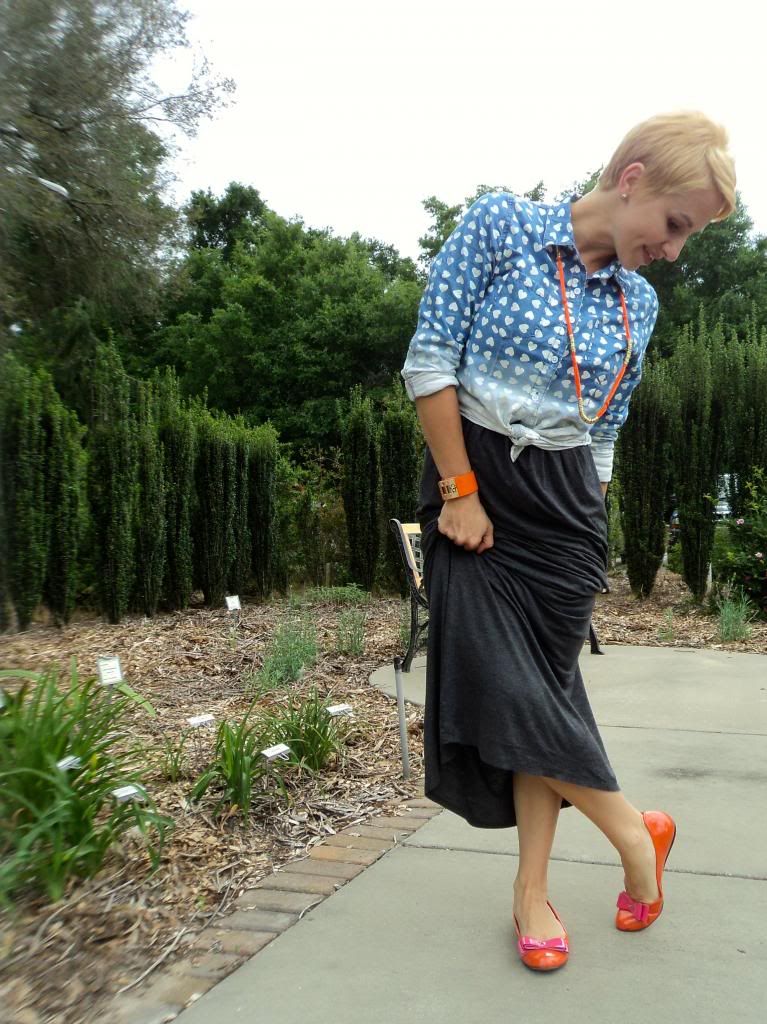 What is your poppin' color? For me, it doesn't absolutely have to be orange. You know me, I'd be happy with any color as long as it pops.
I'm linking up today with The Pleated Poppy, Tranatlantic Blonde, Dear Abby Leigh, Wardrobe Wednesday and Rolled Up Pretty.
And finally... the winner of the Road ID giveaway is Jessica! I'll be emailing you shortly!
a Rafflecopter giveaway