Okay, ladies, recently I allowed my style to delve into regions before unknown to me. I wore tennis shoes. With skirts. Eeesh, I know. It doesn't sound pretty... In my mind, "tennis shoes and skirts" conjures up images of long denim skirts and running shoes with visible white socks. Yeah, I can promise you... that is not what I've worn!
As I tinkered with this style (and polled my friends on facebook), I came up with a few rules.
Numero Uno... No running shoes allowed. I am all about the Brooks Adrenaline... when I'm running. But to successfully pull off the skirt and tennis shoes look, then you need to wear a cute, patterned, Keds or Converse style shoe.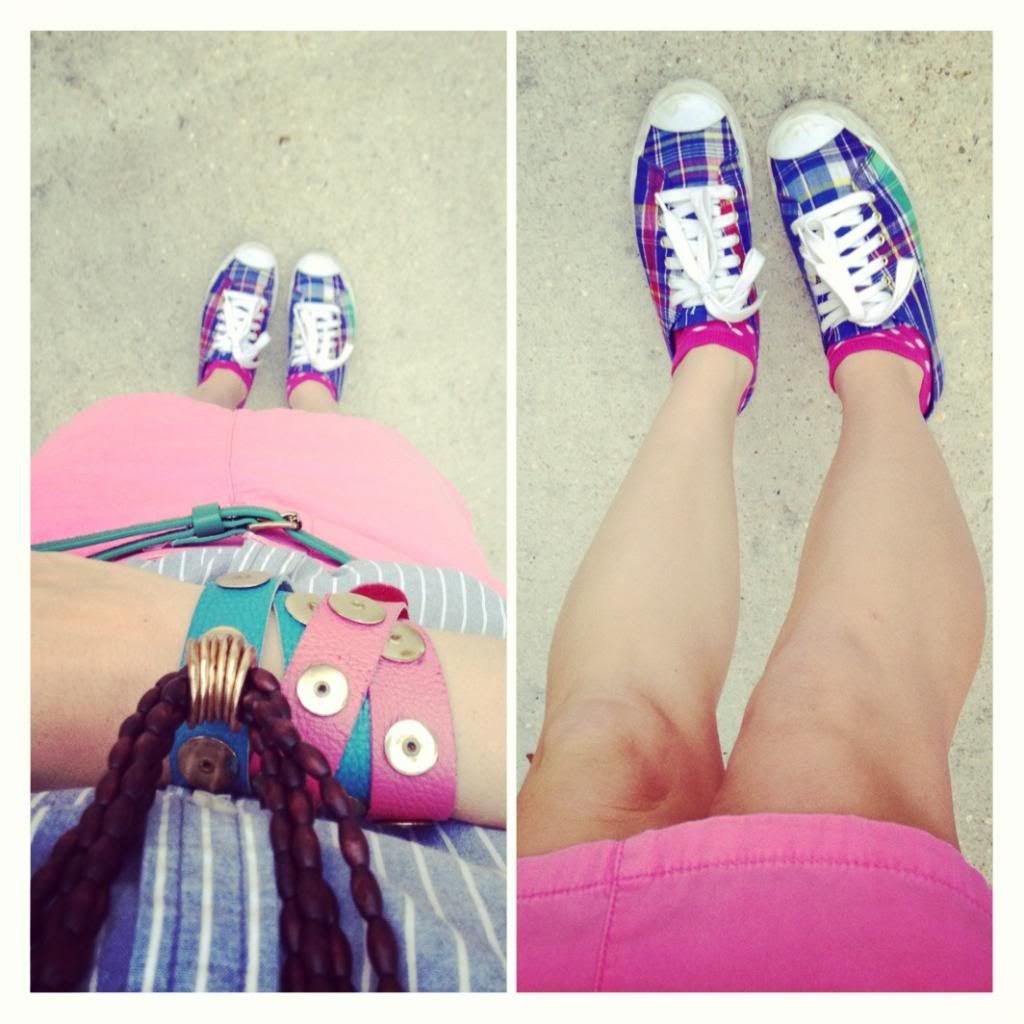 Shoes: Ralph Lauren, TJMaxx
I own two pairs of these shoes, but clearly the plaid ones are my favorite. =)
Numero Dos... Wear a cute, patterned ankle sock with those cute, patterned shoes. One time, I slipped on a pair of white ankle socks because I couldn't find anything else, and they ruined the entire look. Even if you think that your pink polka dotted socks won't match your plaid tennis shoes, do it!! It's cute, I promise!
They're a little scuffed (or dubby, as my youngest likes to say), but I think the scuffs just give them a bit of character.
Numero Tres... (Look who remembers her high school Spanish. Okay, okay, it's really all thanks to Dora.) You can switch it up a little and pair your cute, patterned tennis shoes with a pair of skinny jeans. My favorite way is to cuff my skinny jeans. Sure, it makes my itty bitty short legs look even shorter, but it tends to look a big spunky. And I like spunky. =)
Numero Quatro... You can also pair your cute, patterned tennis shoes with a pair of shorts. This look is perfect for the busy mom during the hotter months. It allows you to chase your kids around the park or the yard without fear of sticks and stones injuring your tender toes. It's also comfortable, while still injecting a bit of personality into your look. I wore this little outfit recently when my youngest was home sick and I had to cart her to the doctor's office.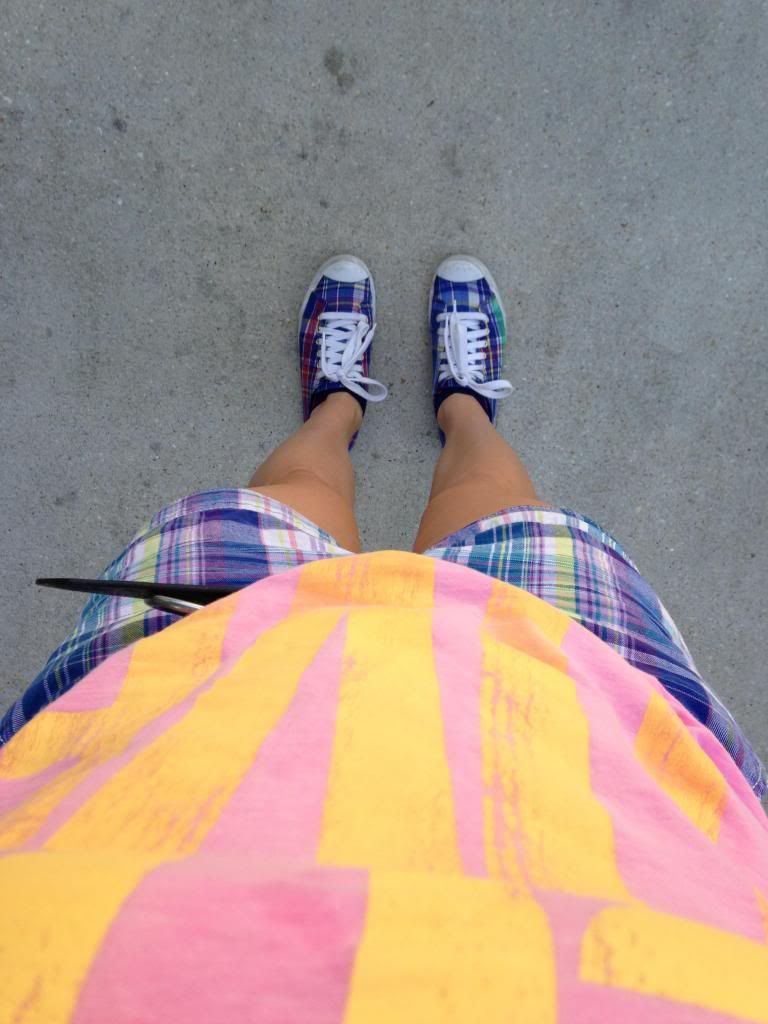 So, what do you have to say about wearing tennis shoes with skirts? Or with jeans or shorts? Is this something you'd try or do wear occasionally? Did I leave out any good rules?
I'm linking up today with Monday Mingle, Still Being Molly, Passion for Fashion and Watch What I'm Wearing.