Avi: Mama, way-a does Jesus wiv?
Me: He lives in my heart, Avi-loo.
Gabe: But he also lives in heaven!
Me: Yep, he sure does.
Avi: Oh. . . (thoughtful pause) I wike Jesus.
Me: That's good, Avi. I like Jesus, too.
Avi: Ummm . . . I wike cheese, too.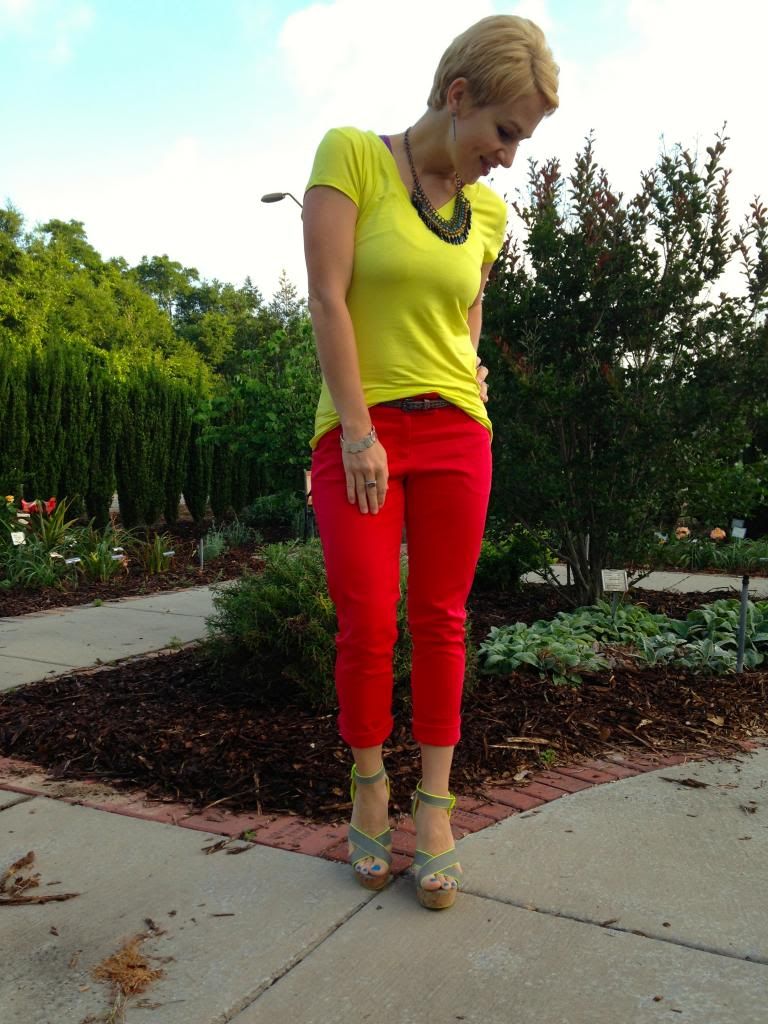 Silly girl! I don't know how she gets from Jesus to cheese, but somewhere, she made a connection and went with it.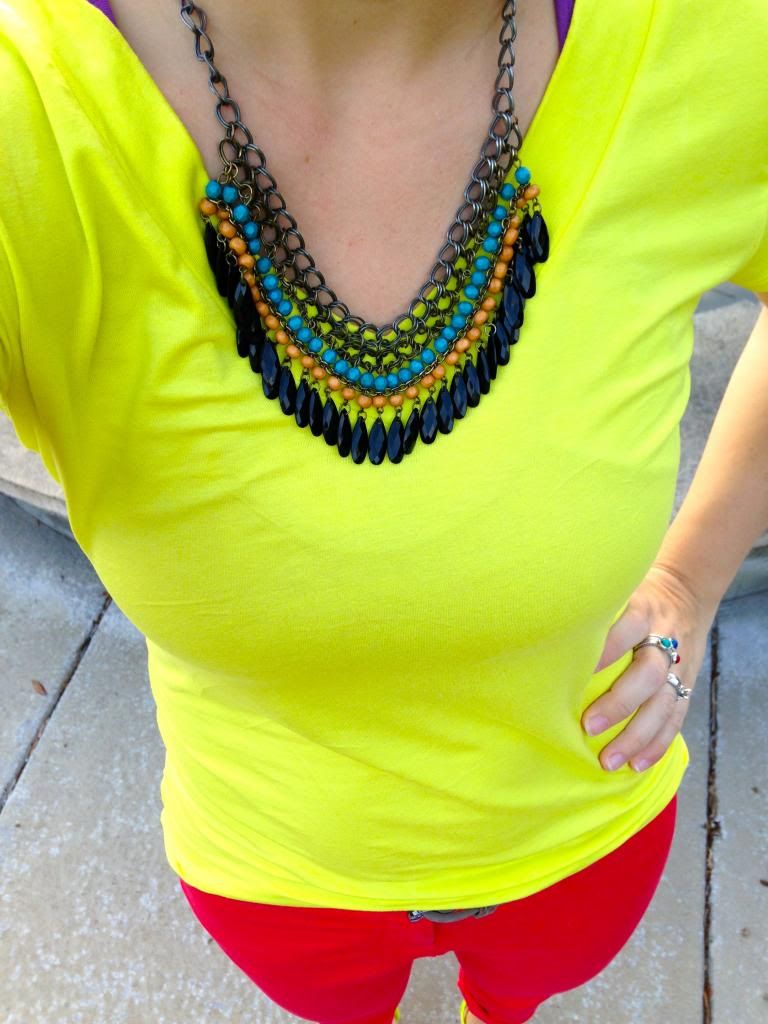 Another thing Avi "wikes" are these pants. When she saw me in them for the first time, she said, "Mama! I wike-a your pants!" Day so fetty!"
Have you officially begun your summer yet? We still have students until June 7th and we have post-planning until June 13th. Despite that, I feel as though summer has begun! We spent Memorial Day weekend at the pool and beach. I'm training for my first triathlon (more on that later) and I'm ready to relax and enjoy the time with my kids!
I'm linking up today with The Pleated Poppy, Wardrobe Wednesday, Transatlantic Blonde, Dear Abby Leigh and Rolled Up Pretty.