Okay, ladies, if you follow me on Instagram, then you know that I am completely and totally in love with my eMeals subscription. Seriously, every single thing that I've made is down right delicious! Recently they let me know that they have a delectable Dad's Day Menu available to members, made up of Flank Steak with Parsley Garlic Sauce, Buttery Grilled Corn, Portabello Mushrooms with Soy Sauce, Easy Greek Salad, Grilled Garlic Bread and Caramel Brownie Chunk Milkshake. Isn't your mouth watering right about now?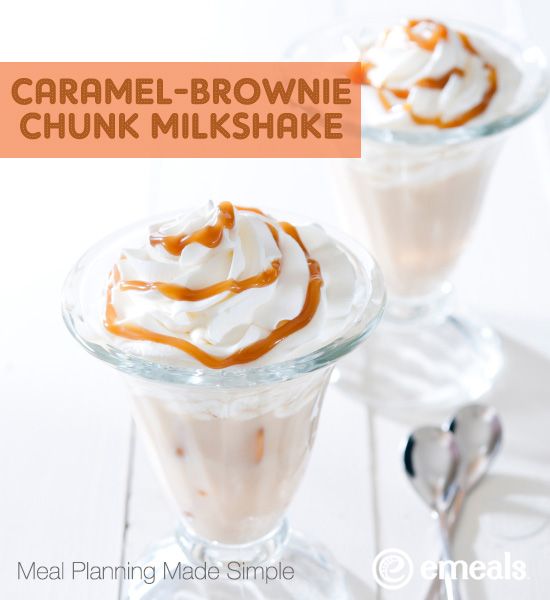 Because I wanted to make sure I serve the dads in my life only the best, I went ahead and taste tested this milk shake... it was amazing!
Caramel Brownie Chunk Milkshake
1 cup milk
4 cups vanilla ice cream
3 brownies, chopped
Caramel or hot fudge topping
Whipped Cream
Blend together the milk and ice cream in a blender. Add half of the brownies and pulse until blended. Pour into glasses. Top with whipped cream, caramel or hot fudge and the rest of the brownie chunks. What you'll have a glass full of heaven.
If you're interested in trying eMeals and viewing the rest of this menu, you can sign up here and use the code DADS for 15% off!