Happy Monday! Do you want to know why it is such a happy day? I only have four days of post-planning and then I am free for the summer!
Dress: Target (Clearance, $10)
If you're wondering if I'm wearing this crazy concoction of stripes and flowers while I'm cleaning out my closet and reorganizing my classroom, the answer would be no. =) (If you're wondering what I'm wearing this very minute, you can check Instagram... I more than likely shared it once or twice.) I wore this little number a few weeks ago and simply haven't had time to post it!

Who knew the last few weeks of school would be just as busy as the first few?!?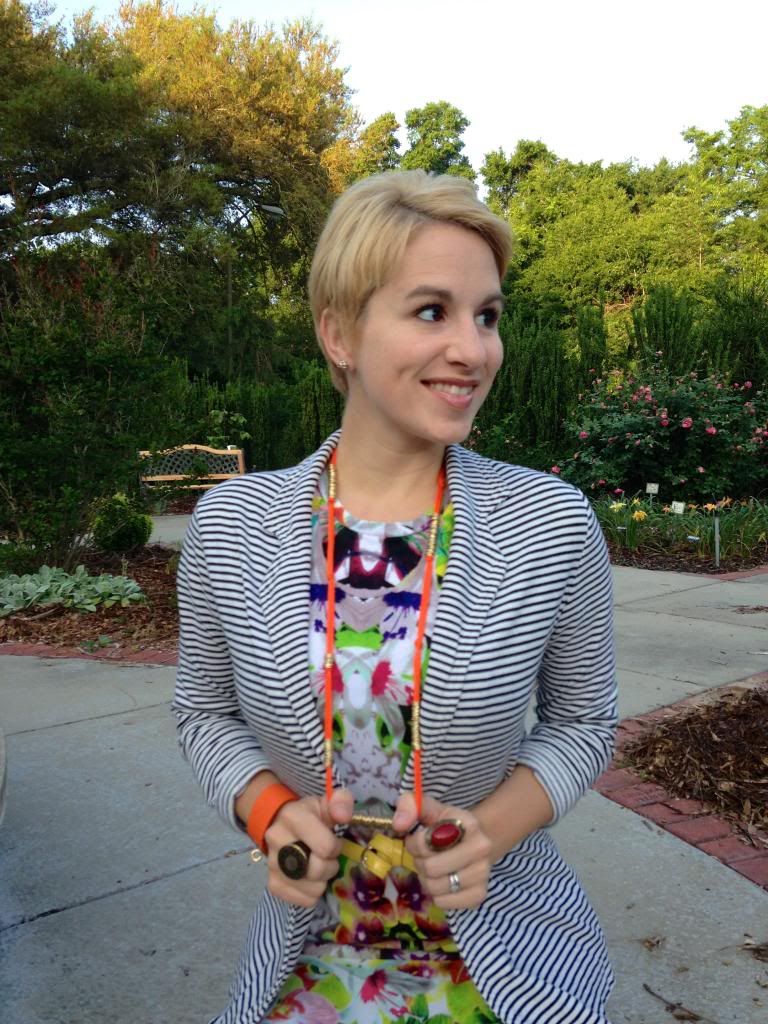 I honestly can't remember where I got any of the jewelry!
I have thoroughly enjoyed this year and I'm not quite sure what I'll do with myself all summer. Okay, well, I have an idea or two. I'm sure I'll manage. ;)
I hope you all are having a fabulous Monday! I'm linking up today with Monday Mingle, Still Being Molly, Camp Patton and Watch What I'm Wearing.