Have you heard of a 30 for 30? It's where you choose 30 pieces of clothing, including shoes and you create 30 outfits by mixing and matching them. The only rule is that you don't wear an outfit more than once time. It's big in the blogging community. In fact, several bloggers have hosted link ups where you join the 30 for 30 challenge and everyone posts about their 30 for 30 experience. I've never participated and I finally got the urge to do my own little 30 for 30 the other day when I was folding laundry and thinking to myself... I have entirely too many clothes!
So, I chose my 30 pieces (picture below) and decided to start today!
My pieces are made up of 4 pairs of shorts, 8 tees/tanks, 4 shirts, 3 skirts, 2 dresses, 2 blazers (not pictured) and 5 pairs of shoes. I'm not counting athletic apparel, swimsuits or accessories.
This challenge will focus mainly around mom style. You know, outfits that allow for chasing children, grocery shopping and play dates, with a few church outfits thrown in. And maybe, if I'm lucky, we'll even get a date outfit, too! My anniversary is at the end of June!
Outfit#1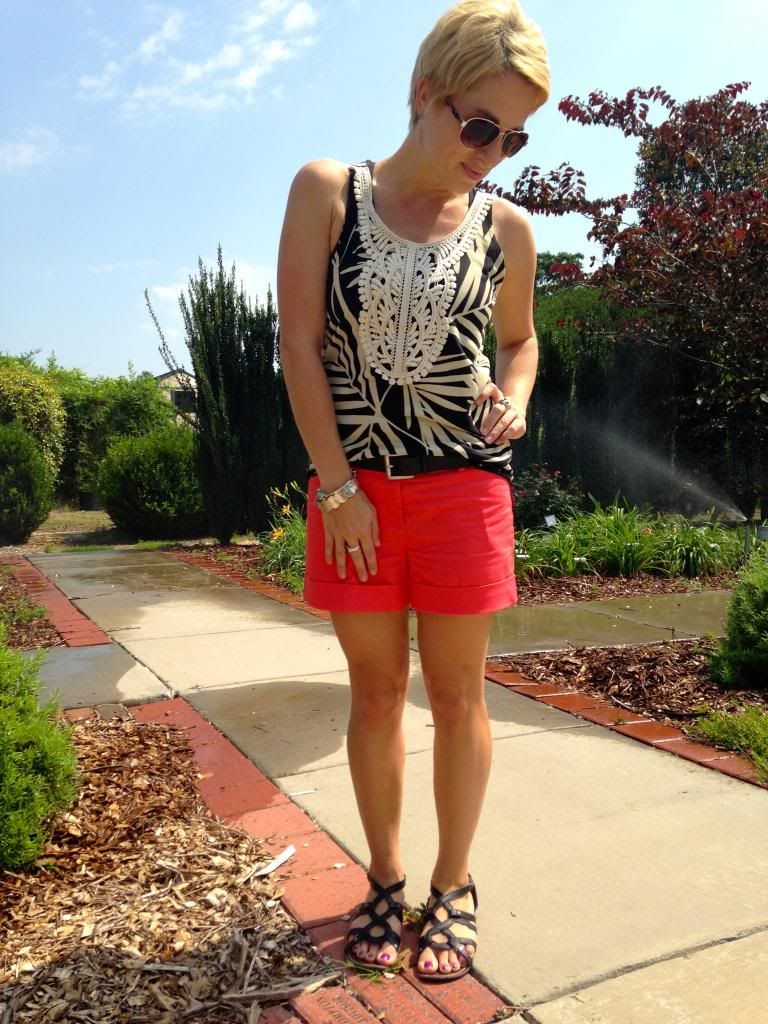 Shorts, Tank, Sandals & Belt: All from Target
This little pair of shorts took me to Target (with the kids... may the Lord bless anyone who was within in 10 feet of me. My children are wild.) for a few last minute Father's Day items and back home to hang out with the family.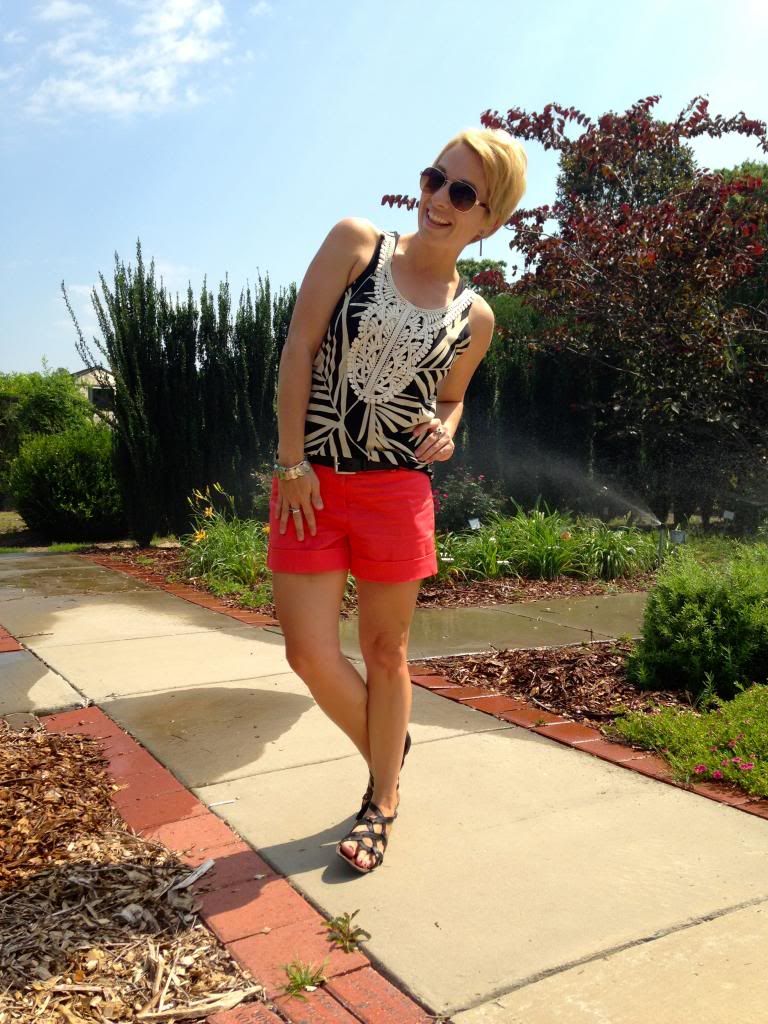 Are you ever a little bit embarrassed to be clothed completely in Target apparel inside Target. I usually am. However, today, my children's behavior overrode any embarrassment that I had in my outfits. Seriously, if I didn't color my hair, I'm pretty sure it would be gray. This summer is going to be . . . FANtastic. ;) (Side note... If you caught the sarcasm in my "fantastic," I should let you know that I'm totally kidding. I'm super excited about spending the summer with my kids!)
If you follow me on instagram, you know that I started a "tattle cup." Well, I'm pretty sure I'm ready to move on to the whining cup. For reals, my children can whine better than basket full of grapes. Okay, really I don't know what that means, except that wine comes from grapes, so . . . yeah.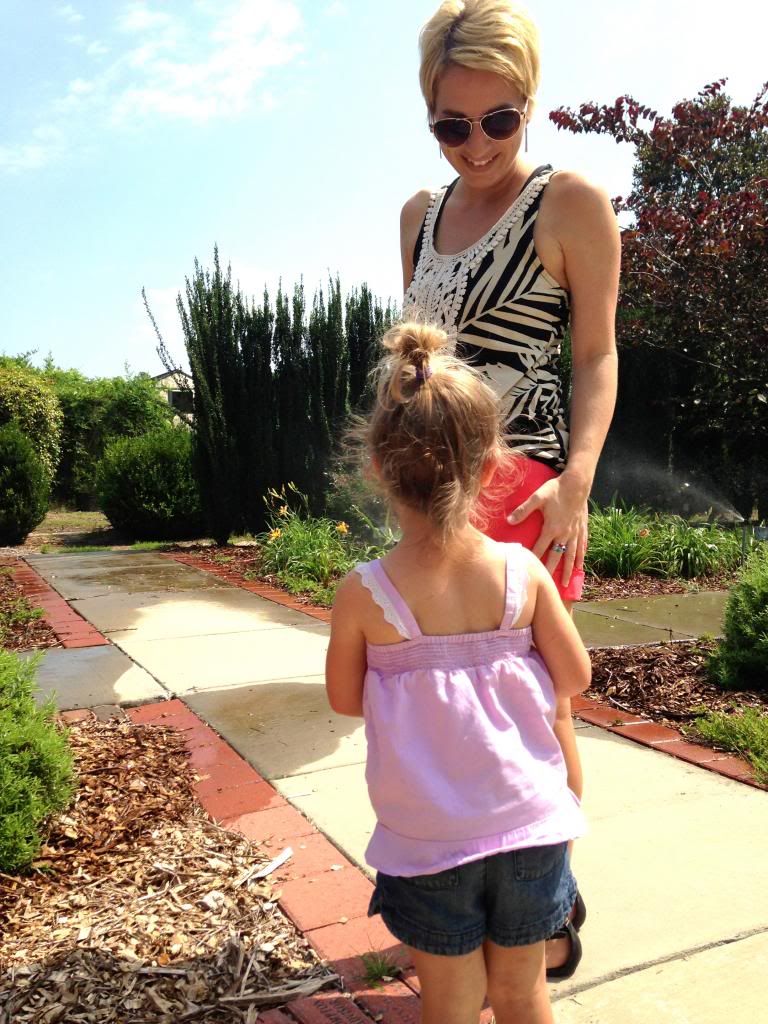 Just a little proof that my children really and truly were with me. I'm still smiling because we hadn't made it to Target yet.
I'm linking up on this fine and beautiful Saturday with Passion for Fashion, Two Thirty-Five Designs and Long Distance Loving.