I am over half way finished with my summer 30 for 30. Do you want to know something? When this is finished, I'm not sure I'll even attempt to get dressed until August when we go back to school. Seriously, I kind of want to bum around the house in pj's!
Outfit #16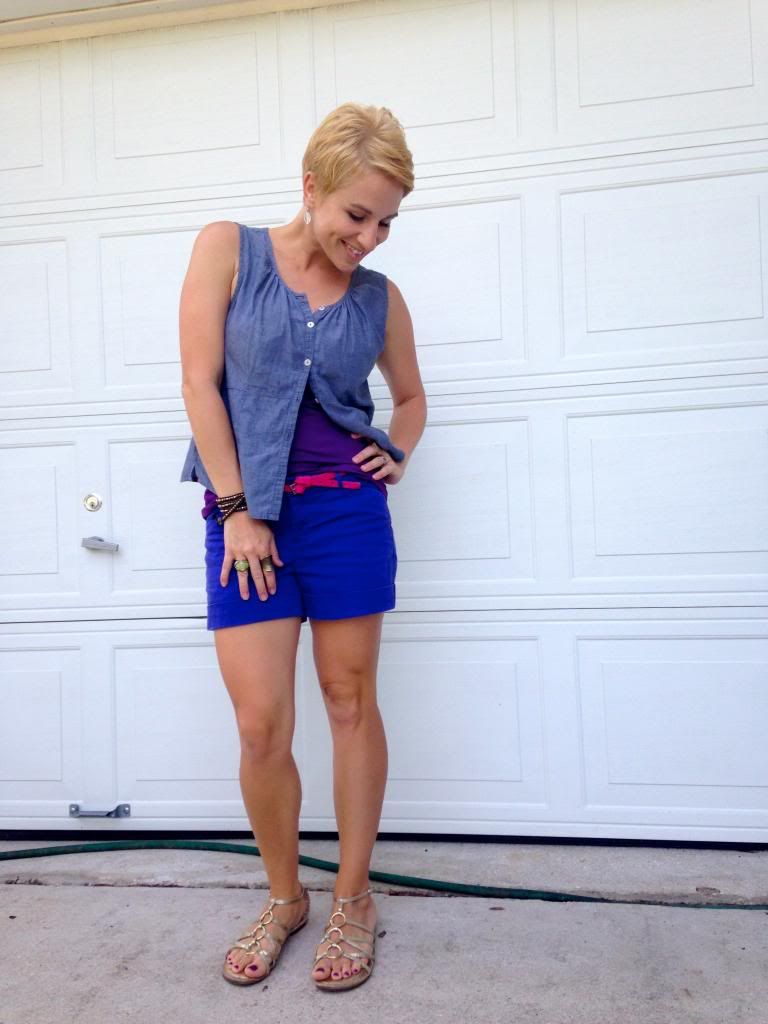 Purple Tank: New York & Company
This outfit took me to the Gulfarium with my family, which has many outdoor exhibits. It held up very well to the heat! I almost wore a skirt, but I was glad that I didn't. It was a bit windy and it might have been a little embarrassing to have a Marilyn Monroe moment.
I hope you all have a fantastically beautiful weekend! Enjoy some QT with your families.