Outfit #17 features a tank dress and sneakers. It's not my most stylin' look yet, but it is a little funky.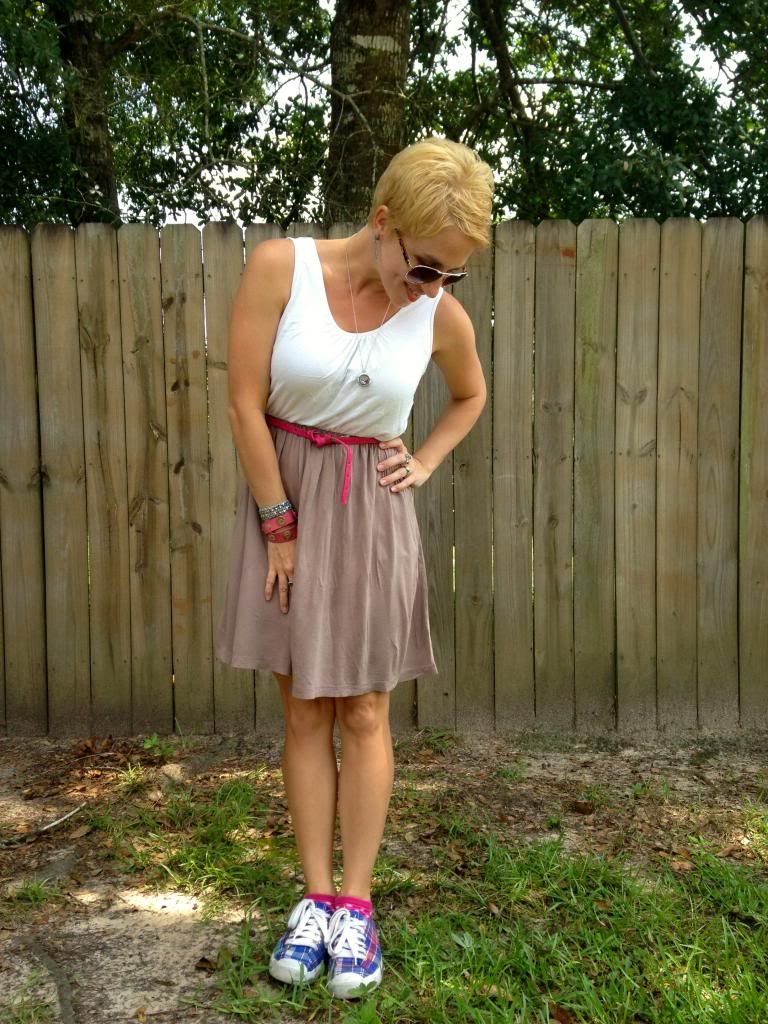 Wrap Bracelets: Target & Bealls
If you've been following along during this 30 for 30, then you'll know I already wore this dress and really the only thing I switched up this time was the shoes. I thought about wearing a tank under it or layering a shirt over it... but it was simply scorching outside and I couldn't bear the thought of layers.
I'm looking forward to a wonderful day at church today. We're gearing up for our Family Conference and I'm really excited at the thought of what the Lord has in store for our church!
Enjoy the rest of your weekend!
Linking up today with Fine Linen & Purple and Plane Pretty.