We wrapped our staycation this week by visiting the Naval Aviation Museum. I thought a little patriotic apparel was perfect, considering that Independence Day is just around the corner.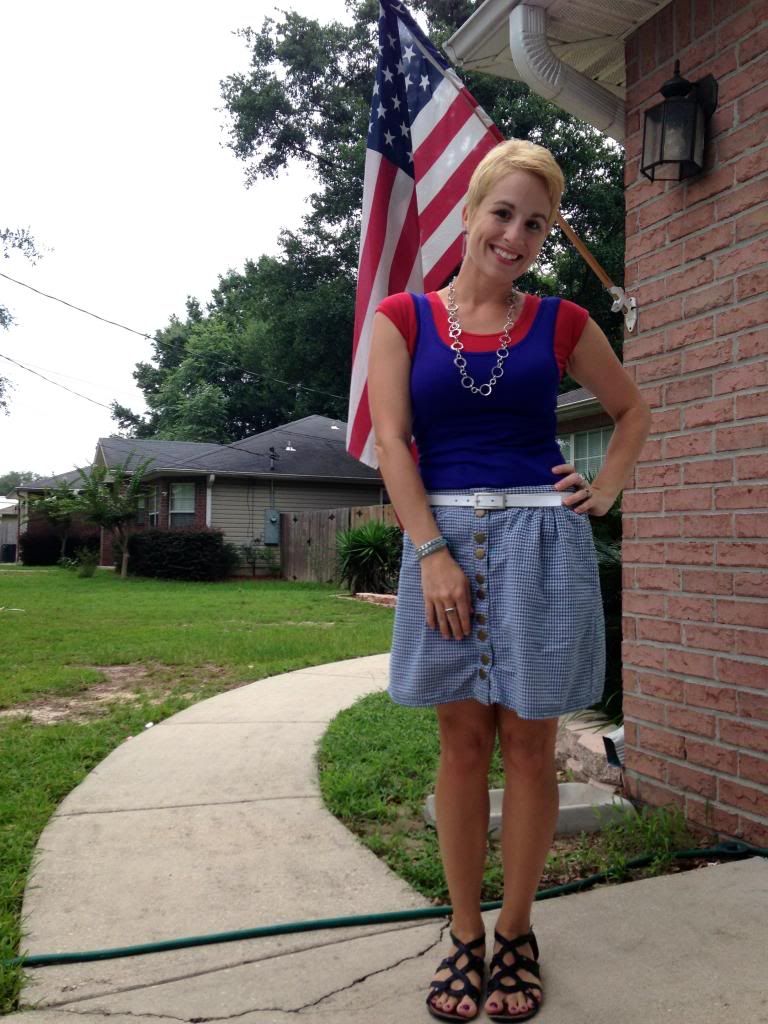 Have you ever taken a 5-year old and a 3-year old to a museum? It was fun, but oh my . . . they ran from one exhibit to the other and a pace designed for setting PR's. They most certainly did not peruse each exhibit and read all about the amazing history that went with each biplane, hot air balloon and jet. Nope, they raced.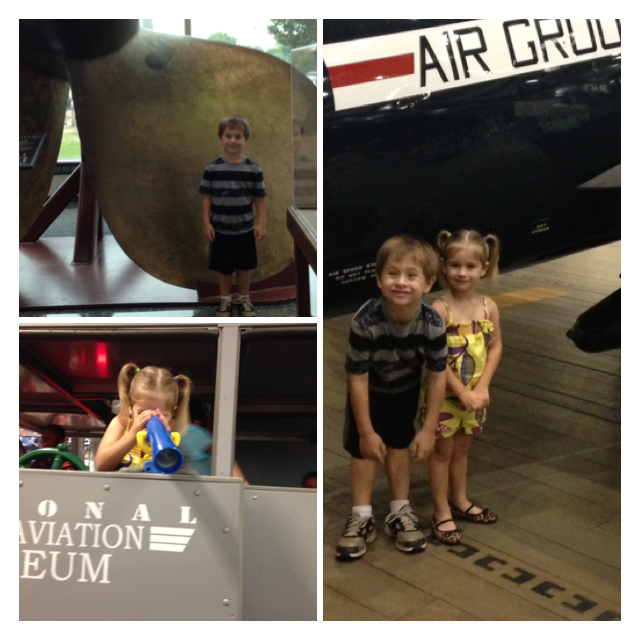 This is how they felt at the beginning. It was all, "Mom, look at that! This is so cool! Can I climb IN???"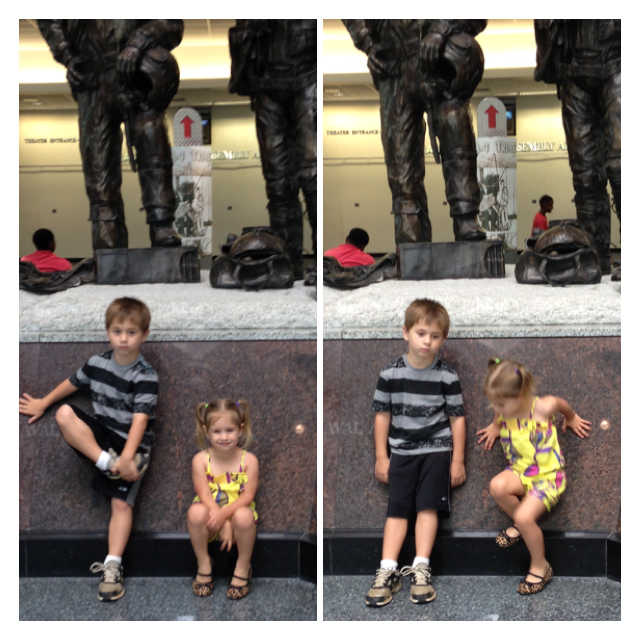 And this is how they felt when we were leaving... "My foot hurts! I wanna sit. Holdju, pease."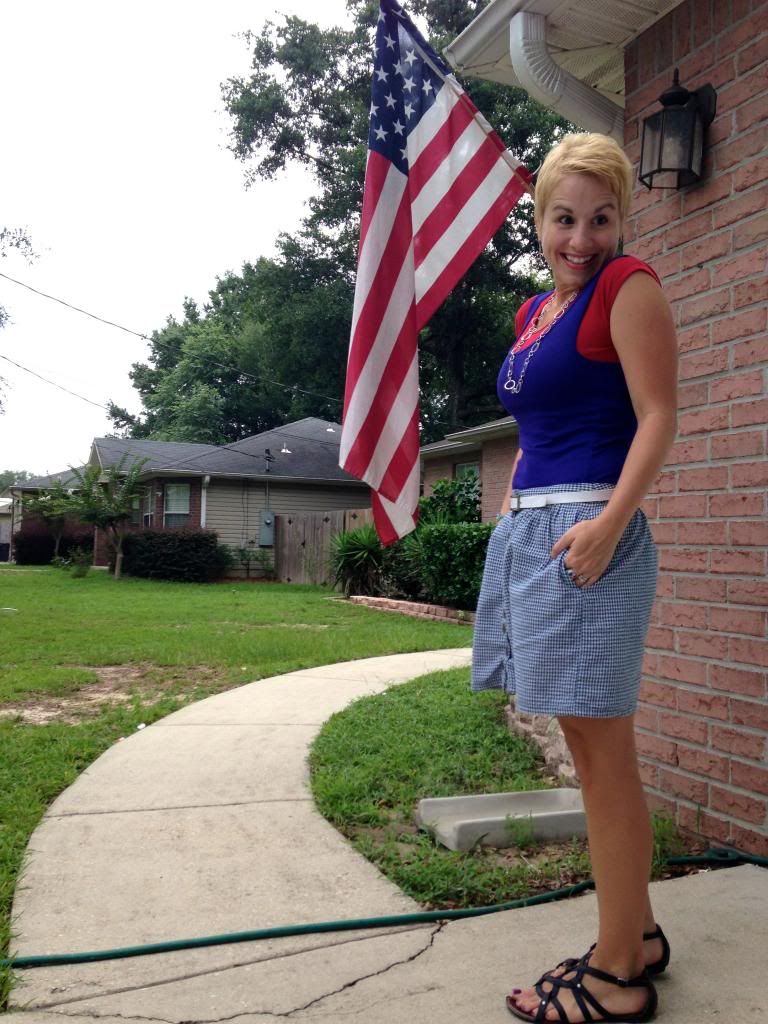 Necklace: Premier Designs Jewelry
Despite the whirlwind pace at which we raced through the exhibits (we were in and out of the museum in a solid hour and a half), we had a really great time! However, I'm kind of looking forward to getting back into our summer routine. You know, lazy mornings, followed by a leisurely cleaning of the house, followed by a trip to Target, followed by nap time where I totally veg out for a few hours, followed by afternoons on our swing set and in our pool. Yeah, I'm looking forward to that. ;)
I'm linking up today with Monday Mingle and Funday Monday and Trend Spin.