How many of you live with a bossy three-year old?
I love my bossy three-year old, I really do. But I'm trying to get rid of some of this adorable attitude before it becomes a serious problem. These are just a few of her favorite phrases:
But I don't want to.
NO! I said!
I alweady tole you!
Ackchally, I don't want to.
It's like they're on repeat . . . all day long.
Then she comes up to me and says, "Momma, I weally weally wuv you." And while that doesn't make her attitude okay, it does make it bearable.
Outfit Number 19... Worn to Church
Shirt: New York & Company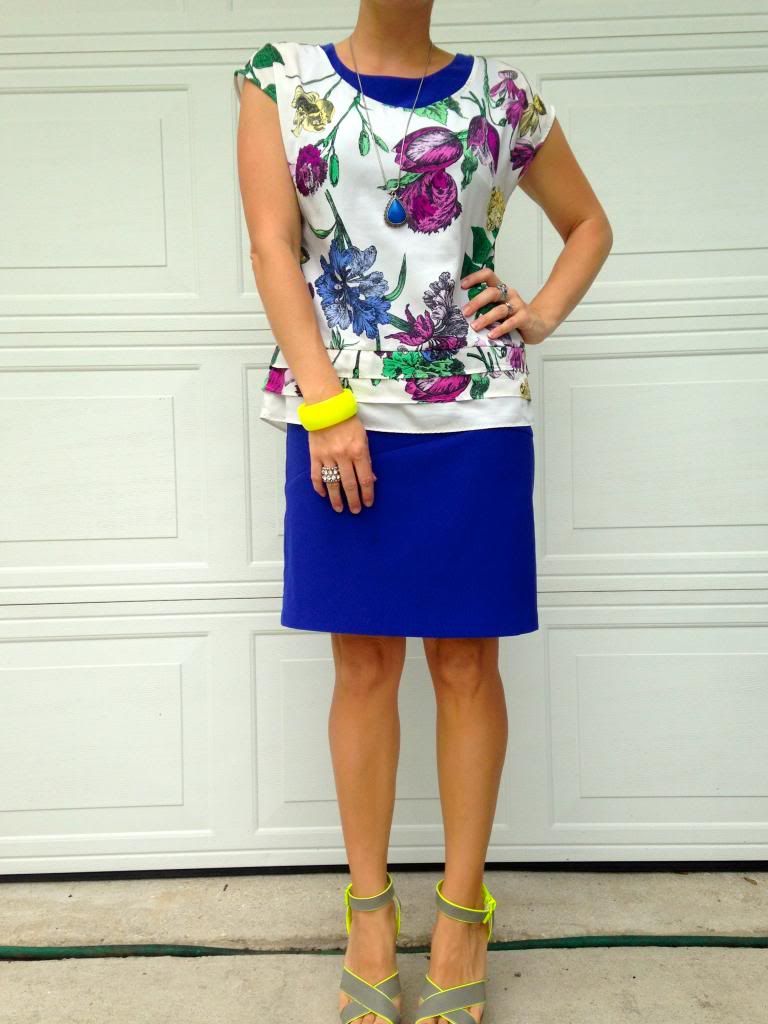 Bracelet & Necklace: Target
Enjoy your day, friends. I don't believe I have a single thing on the agenda today. In fact, I may take a little breather from my 30 for 30 and not even get dressed at all... but shh!! Don't tell anyone. ;)