This outfit is almost patriotic.
The shorts are actually a bright coral, but coral is in the reddish family. And the top actually has light green dots all over it, but they're barely visible really. Then we've got the navy polka dotted blazer. Maybe that's the only part that's actually looking patriotic.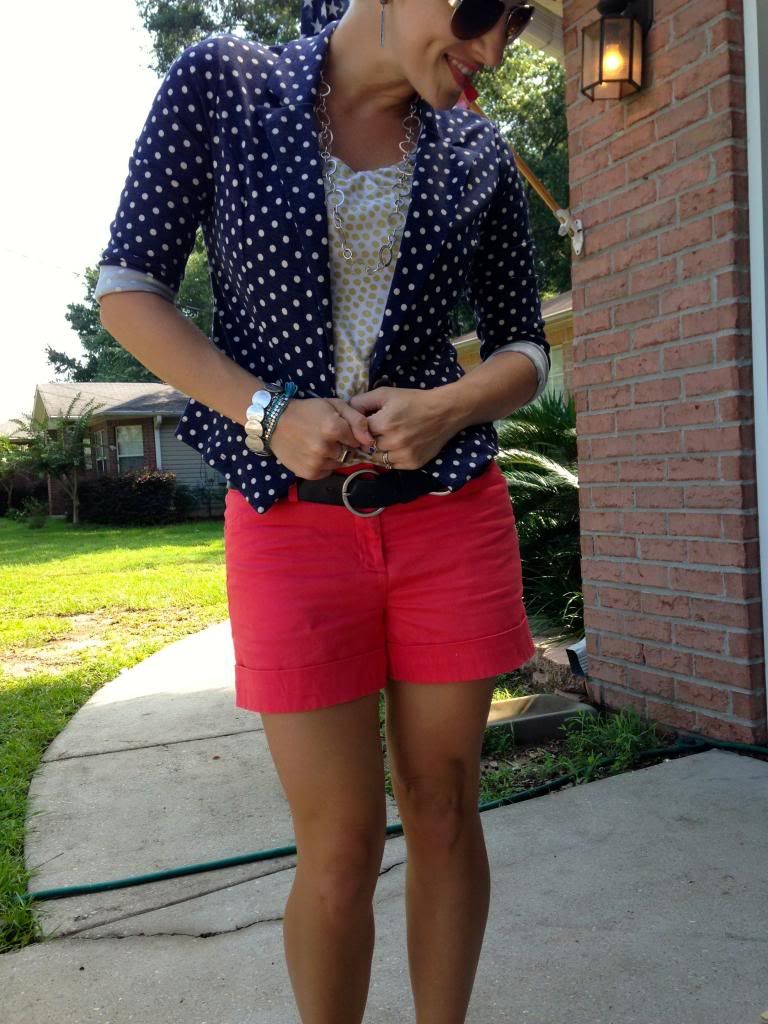 Or maybe it's just the flag in the background?
Thank you so much for your kind words of encouragement when I vented about being absolutely awful at swimming. Yesterday afternoon, I swam 150 yards without stopping and swam a total of 700 yards before calling it enough. Today, I'm going for 200 without taking a break... and hopefully, I'll swim 300 in the open water on Saturday. I still get terribly winded when I freestyle, so I'm really depending on the sidestroke to catch my breath a bit. My triathlon isn't until July 18th, but I'm doing a "practice run" on Saturday... We'll see how it goes!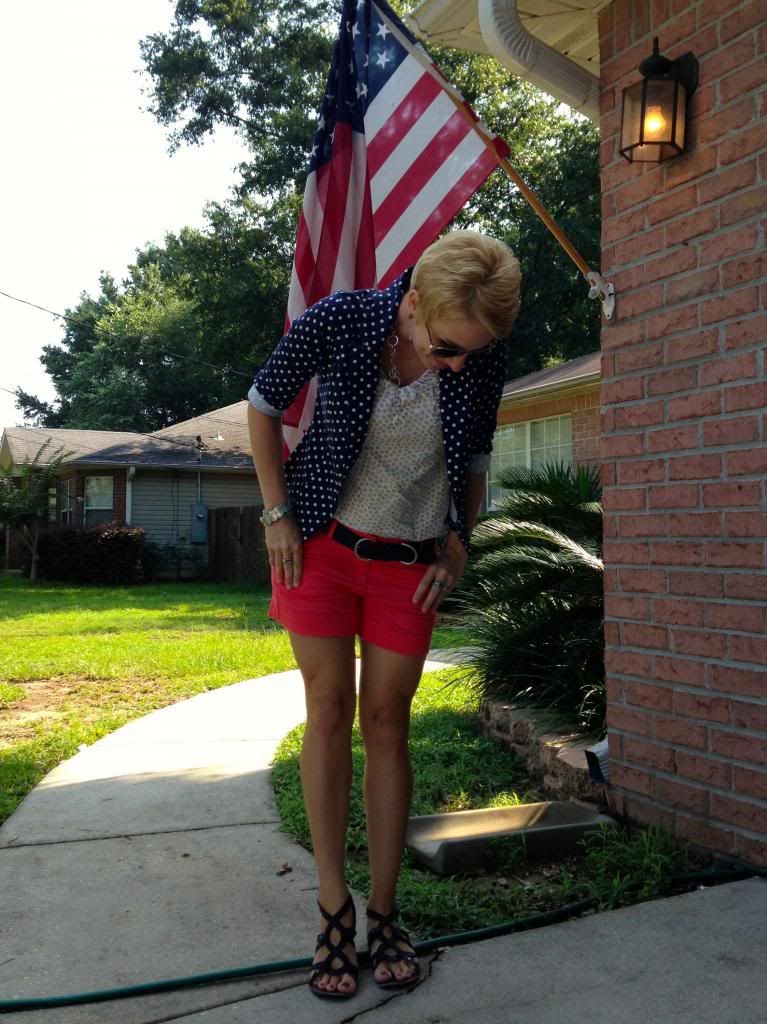 I'm linking up today with The Pleated Poppy, Dear Abby Leigh, Transatlantic Blonde, Wardrobe Wednesday, Suburbs Mama and I Feel Pretty.
P.s. This is Outfit Number 20 of my 30 for 30! I'm 2/3 of the way finished!