Happy Independence Day!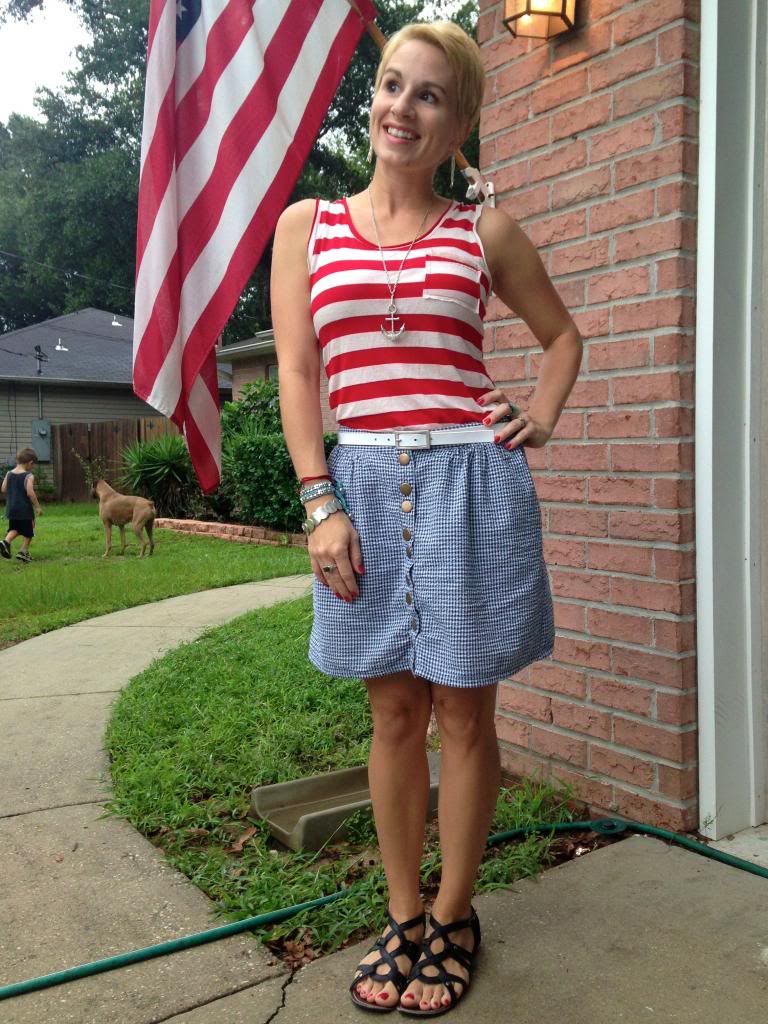 Bracelets: Bealls, Rue 21
I cheated today. See this tank? It's not part of my 30 for 30, but I really wanted to wear something with patriotic punch today. I'd already worn two other patriotic outfits... and the rules of the 30 for 30 are that I use 30 pieces of clothing and that I can't repeat outfits. So, I had to break one of the rules today. As I rummaged through my drawers, I came across this tank that used to belong to my sister and I knew . . . I just had to add it to the mix so I could create a patriotic outfit worthy of fireworks.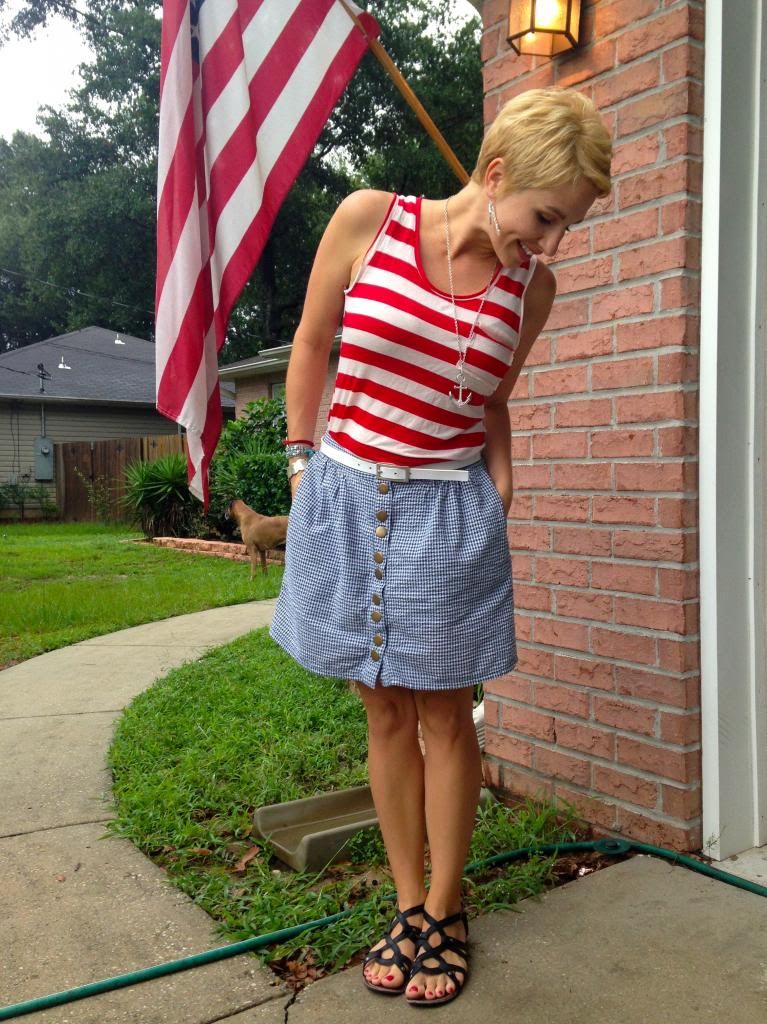 No, we're not actually going to see fireworks. Those things happen after dark and you'll rarely catch us out after dark. I mean, hey, we value bedtime like it's . . . valuable or something.
To wrap things up, I want to leave you with a recipe from eMeals
that is perfect for this holiday weekend.
Thunder Cake... Or as I like to call it, Firecracker Cake, because it will create explosions in your mouth.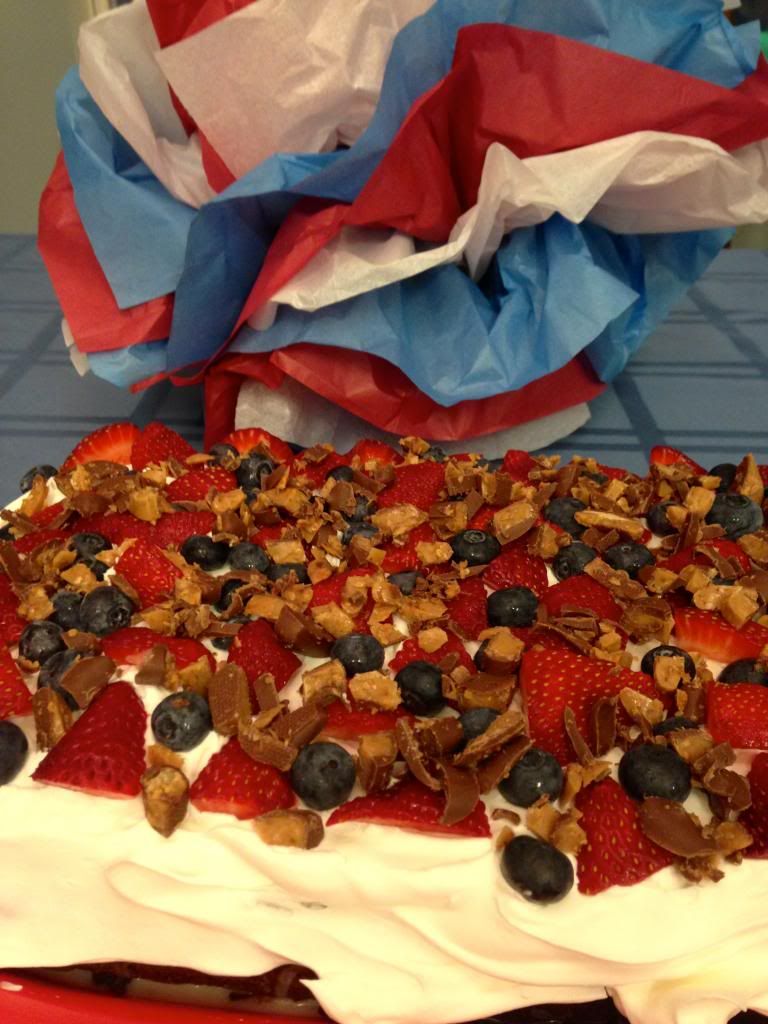 1 box German chocolate cake mix
14 oz can sweetened condensed milk
12 oz jar hot fudge topping
16 oz carton frozen whipped topping, thawed
16 oz container strawberries, chopped
1 pint blueberries
4 chocolate-covered toffee bars, coarsely chopped
Preheat oven to 350 degrees. Make and bake cake according to package directions in a 13x9-inch pan. Cook 20 minutes in the pan. Invert cake onto a serving platter. Poke holes all over the warm cake using a wooden spoon handle. Slowly pour the condensed milk over the cake and spread evenly. Heat the fudge topping in the microwave until slightly warm. Slowly pour fudge topping over the cake. Let stand 20 minutes to cool. Spread whipped topping over the top and sides of cake. Refrigerate overnight or for at least 3 hours. Before serving, top cake with strawberries, blueberries and crushed candy bars. (It's best served cold.)
I'm telling ya, explosions in yo' mouth!
I'm linking up today with Mix & Match Fashion.