Outfit Number 22 features more pattern mixing. You begin to see patterns as simply another solid when you're this far into a 30 for 30. ;)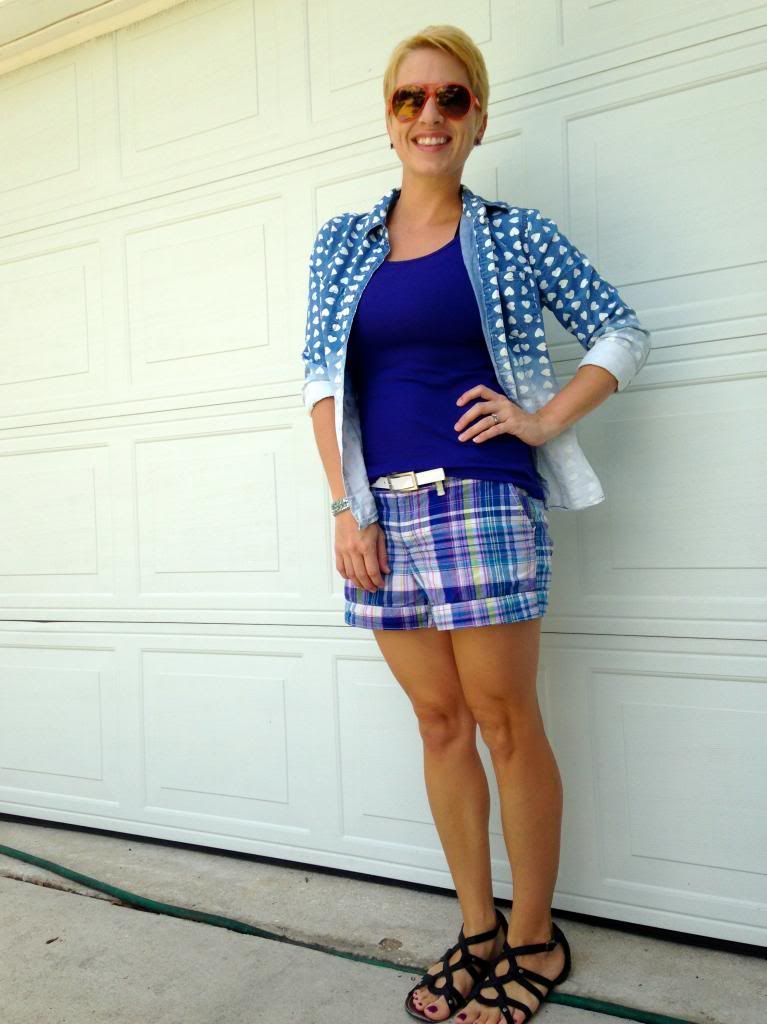 Shirt, Tank, Sandals & Belt: Target
You guys. I think I'm ready to get back to school! It's not that I want to get away from my kids. I'm actually enjoying my time with them and they've been (mostly) a lot of fun. But I'm starting to feel unproductive. I think I'm ready to get back in the classroom, get things all set and ready for next year and end the day with that "I feel like I've accomplished something" sheer exhaustion.
I'm looking forward to finishing my triathlon, so that my training will shift a bit. Next up on the agenda is a 1/2 Ironman Relay in October. My friend will be doing the bike, I'm doing the run and another friend will be doing the swim. Once my training shifts to strictly running, I'll have a lot more time during the day that I can spend in the classroom getting ready for next year!
I'm linking up today with Passion for Fashion, Two-Thirty Five Designs and Life of the Party.