It has rained nearly every day since summer break began, but those scattered thunderstorms have nothing on the monsoon that has drenched us for the past three days. Seriously. I'm over it. I put on a happy face for the kids and tell them that the rain is oh so wonderful for the grass and the trees, but I want just a teeny bit of sunshine.
Not only would I relish a day spent lounging on the beach, but I also need some pretty weather so I can practice open water swimming!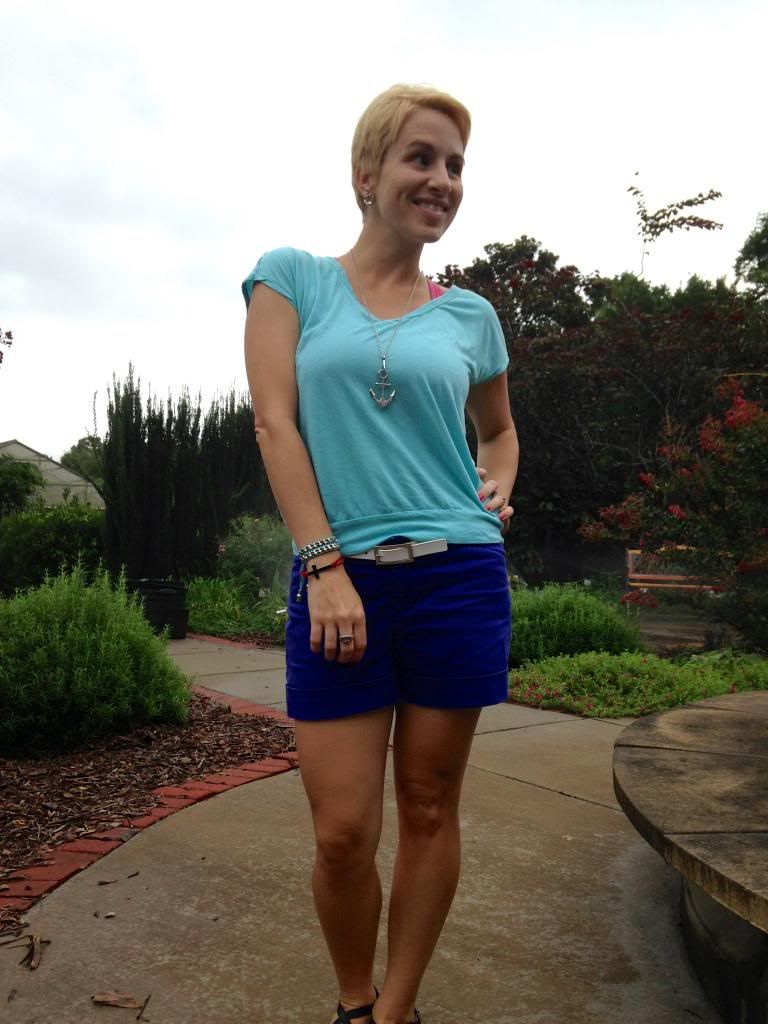 Shorts, Belt, Sandals: Target
Necklace & Earrings: Rue 21
Not only am I over this rain, I'm over this 30 for 30. I mean, I'm still able to mix and match these pieces and I'm not really struggling too badly coming up with outfits. But I'm bored with them! I want to wear my new bird shirt and I'm pretty sure my church friends are beginning to think that I only own the blue sheath dress and green maxi skirt, since those were the only church appropriate skirts that I included in the mix. Next time, I might throw in a few more knee-length or longer skirts.
Six more outfits to go . . . that's what I keep telling myself.
I hope you're all having a wonderful holiday weekend! My fingers are crossed that the weather clears up soon(ish) so that we can get out and do something other than make tents in the living room and watch movies.