Today is the first day of our Family Conference! I am excited to see how the Lord will speak to me specifically during this time.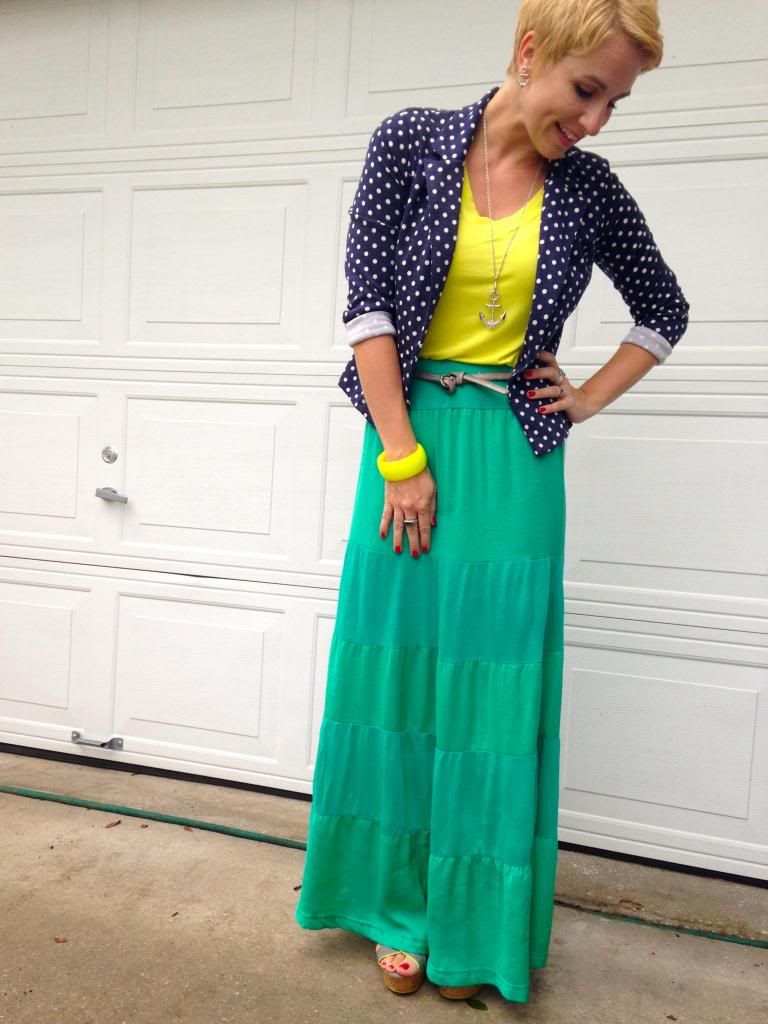 Skirt: New York & Company
Necklace & Earrings: Rue 21
Family is so important. These days, family seems to be undermined everywhere we turn. I hope that I can keep my heart open the next few days and when it is all over, I hope I'll be a better wife and mom. A mom that teaches her kids to fear the Lord and choose right; and a wife that honors the Lord and supports her husband.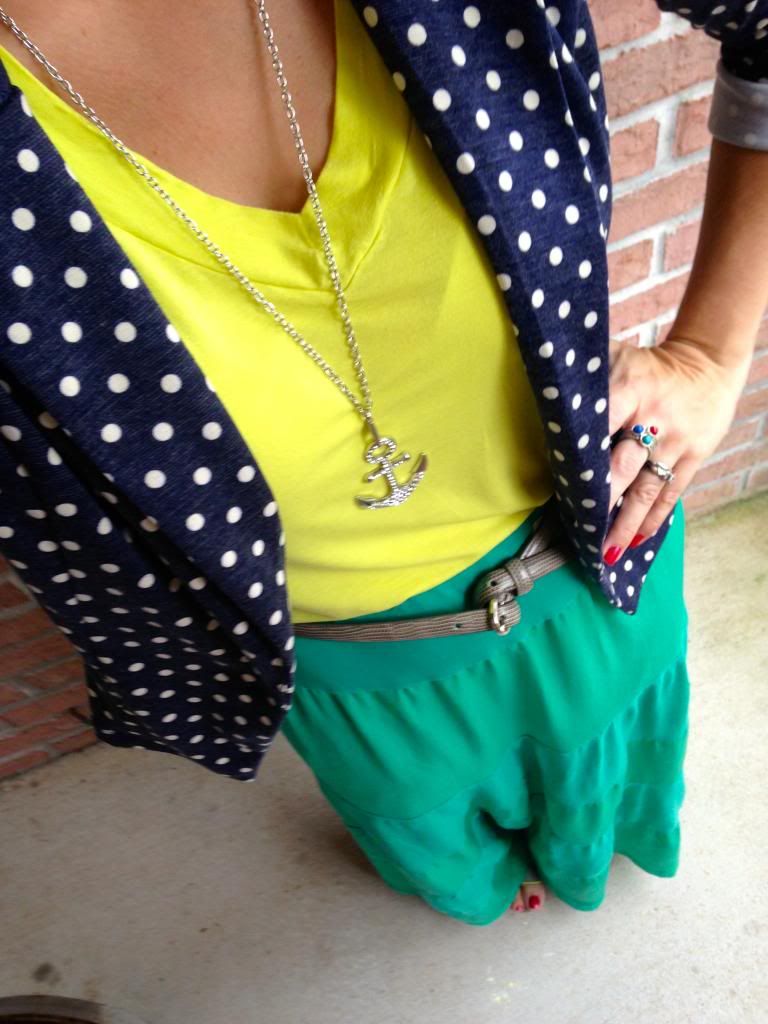 I heard something on KLOVE this weekend. I'm not sure who said it, but some sports guy said, "I want people to hear what I say and see how I live and think, 'Yeah, they match up.'" That's exactly what I want people to think of me and my life. I want them to see Jesus and not be offended, but be drawn to Him.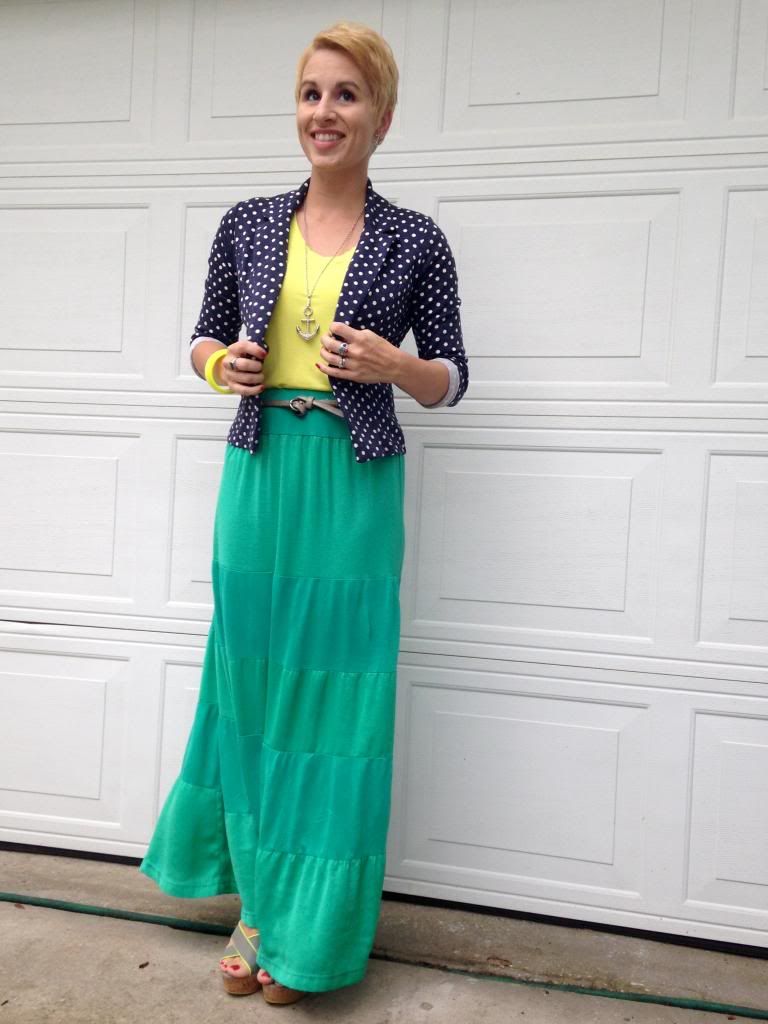 I certainly rattled on quite a bit today about things that actually matter to me, but hey, it's Sunday. And if you can't talk about the Lord on Sundays, when can you? Ammiright? ;)
I'm linking up today with Plane Pretty, Fine Linen & Purple, Watch What I'm Wearing and What She Wears.