Outfit Number 26 and it's more of the same... That's right. It's another look in my mom uniform of sneakers and shorts.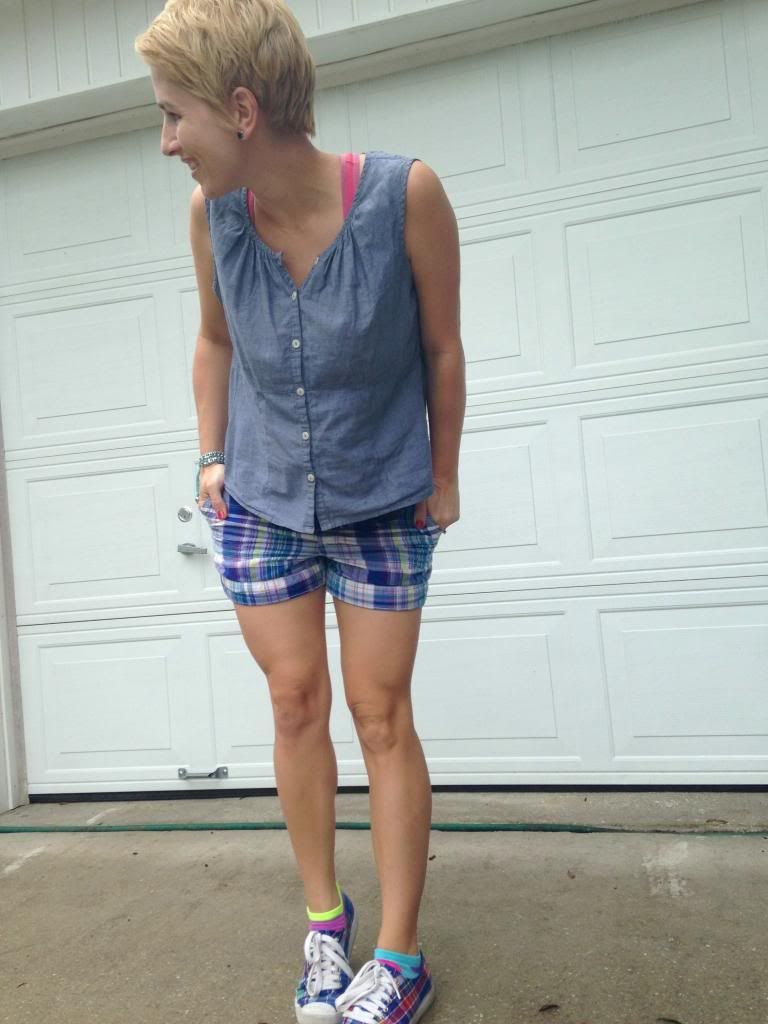 This morning, my little princess slept till 8:30. Let me tell you, she should have! Last night, she was up until about 9:30 (2 hours past her bedtime), with excuse after excuse for getting out of bed. Well, I can't stand to hear her crying, "My mommy! My mommy!" for longer than 5 or so minutes before I crack. Yeah, I know. I'm quite the pushover. So, I went into her room, held her hand for a while, sang her a few songs, even rocked her for a bit.
So, this morning when she woke up, she smiled up at me and said, "I fell aseep, momma!" Like she had dome something that I would be so proud of. I said, "That's great, baby. Momma prayed and prayed last night that you'd fall asleep."
Then she said, "Yeah! And Jesus hold my hand and wocked me till I fell aseep" And because I wasn't going to contradict her, I said, "Yeah, he did."
Then she thought about it for a second and said, "Momma, you Jesus?"
Well, even though I hope to portray Jesus to those around me, I most certainly am not Him. =)
Linking up today with Monday Mingle, Funday Monday and Monday Bloom.