As in, I need more sneakers. I'm getting quite bored with this pair.
Yesterday, I wore these sneakers and this same shirt with my plaid shorts, so when it came time to change for Family Conference, I went for a quick change. This skirt was the only thing in my 30 for 30 that I haven't worn that is somewhat appropriate for church. It's actually a little bit shorter than I like to wear to church, but when I cover my knees up with my Bible, we're all good. ;)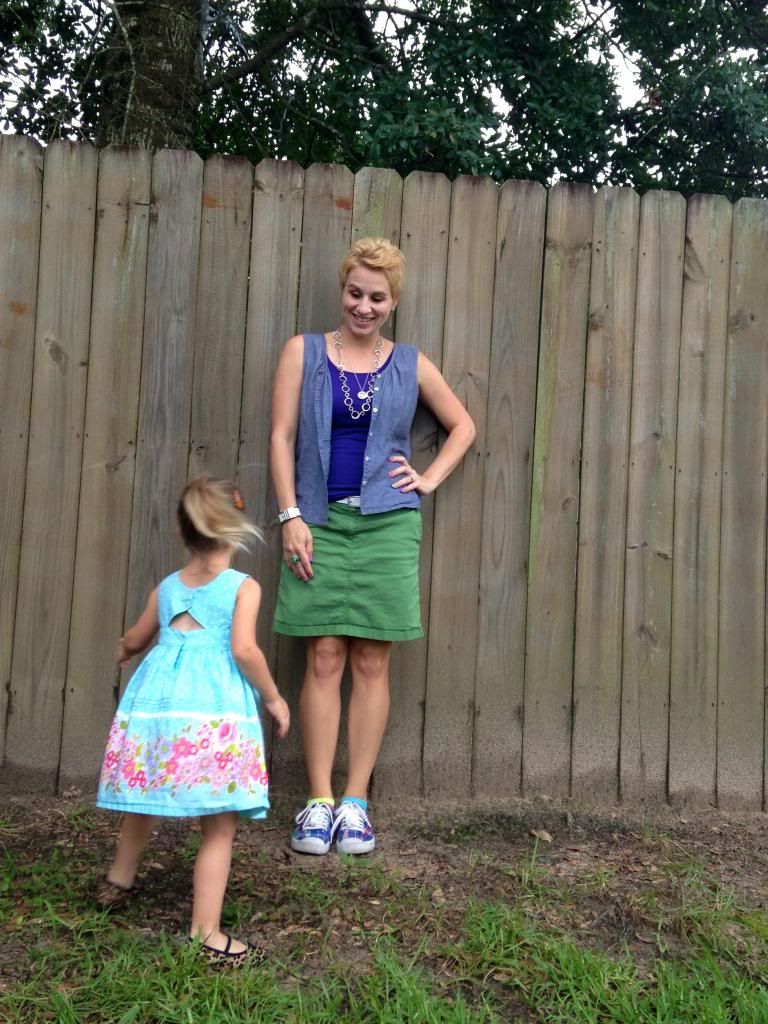 This little miss was quite the photographer yesterday. In the above photo, she's telling me, "No. Back all da way to dis." As she points to the fence.
So I did. And she said, "Yeah, momma. Dat better."
I have a feeling it's going to be a beautiful day today! We actually only have a 20% chance of rain for the first day in weeks, so we're driving out to the beach!