I'm so eager to wrap up this 30 for 30 that I'm presenting both outfits that I wore yesterday, which brings us to Outfit Numbers 28 and 29!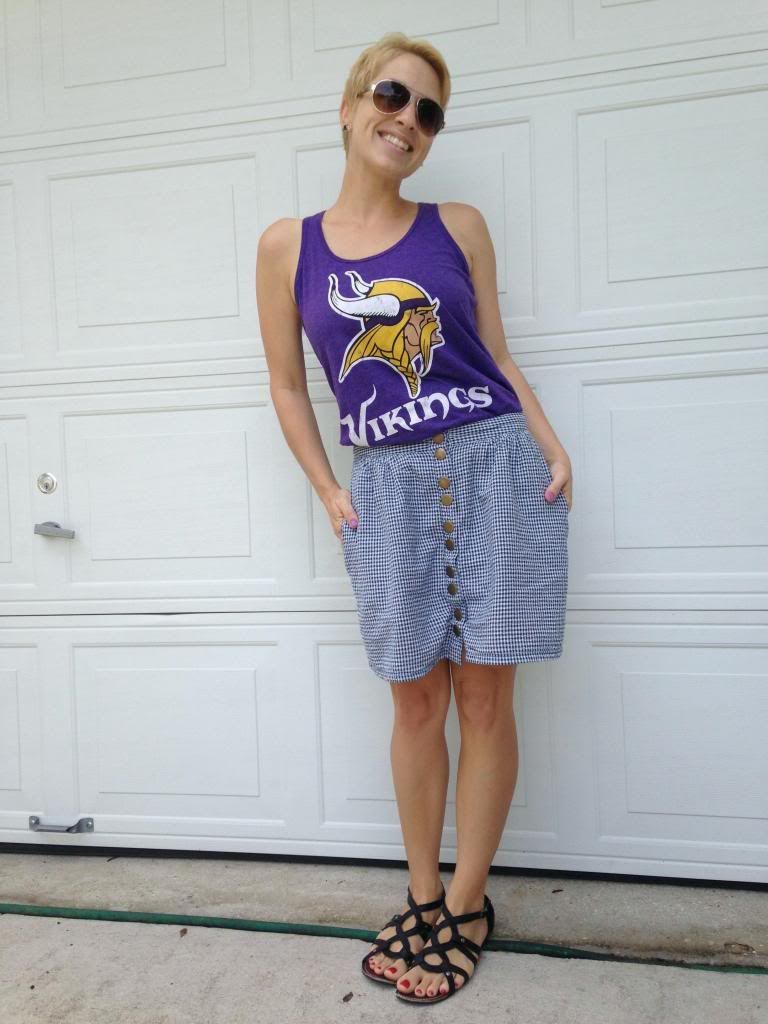 I wore the incredibly mismatched outfit above for about an hour while I was cleaning the house. Then I changed into my swimsuit and went to the beach. This is the most I've stretched my creativity in the challenge. I typically wouldn't pair purple with blue gingham... and I'm not sure it actually works, per se. But I think it would pass if worn confidently. Now, if I had a cute coral printed tank or green printed tank, I think it would look much better with the gingham skirt!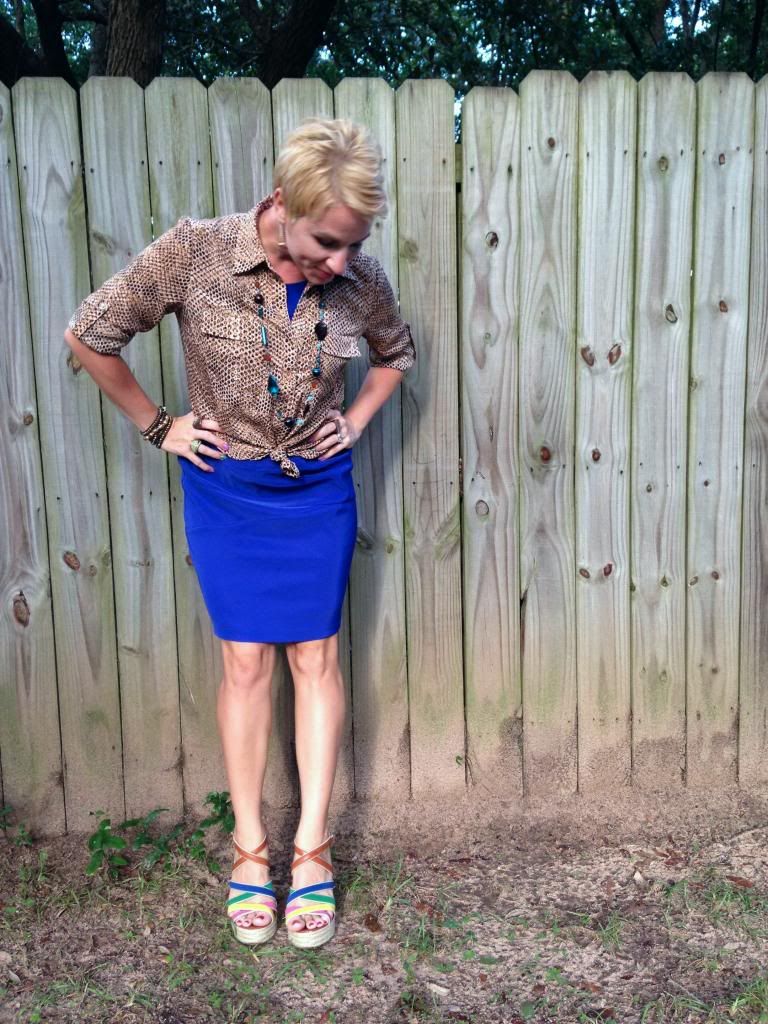 Last night, we had another Family Conference meeting, so when I got home from the beach, I whipped up some dinner, grabbed a quick shower and changed for church.
Necklace: Charming Charlie's
Leather Wrap Bracelet: Premier Design Jewelry
Speaking of the beach, I swam for the first time in open water. You guys, I swam with the fishes. Literally. And I didn't freak out. Something even touched my nose at one point and that time, I actually did freak out, but I recovered and didn't drown. It probably helped that the water I was swimming in wasn't over my head. =) I have to admit, it's going to be a tough swim on the 18th. But I've decided I'm just going to finish this triathlon, whether I have to back float, free style or side stroke my way through it. When I train for my next triathlon, I'll really try to spend more time doing kicking drills, spend more time swimming laps, etc., so that I can really figure out the swim.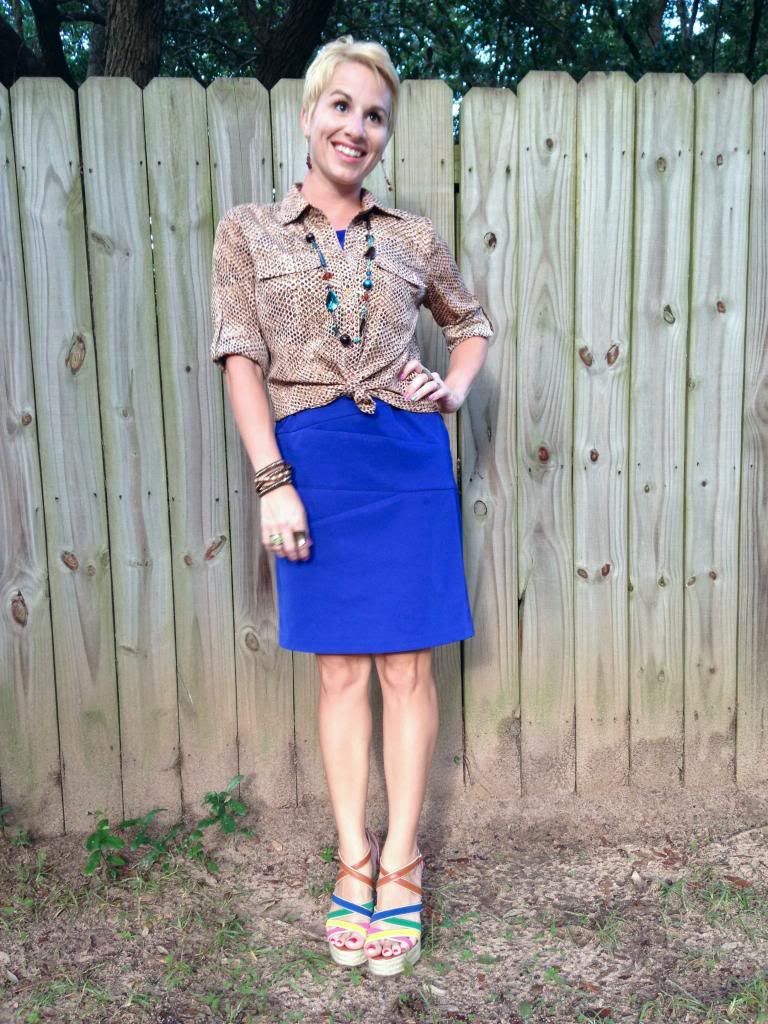 I'm linking up today with The Pleated Poppy, Transatlantic Blonde, Dear Abby Leigh, Wardrobe Wednesday, I Feel Pretty and Suburbs Mama.