The other day, we went to the pool with a group of friends. Everyone rode in my friend's minivan except for my Little Miss and her little friend. Let me tell you, it made for a very interesting drive.
At one point, the two of them began to argue about something and it went like this:
Little Miss: Sully, top talkin'!
Sully: No, you top talkin'!
Little Miss: No, I not a baby!
Sully: Well, I not a baby eduh!
Me: Nobody's a baby, let's all play nicely. <smiley face into the rear view mirror>
Later, my little diva says, Sully, you yike Seet Fog (Sweet Frog)?
Sully: Yeah... but sometimes I 'cared dere.
Little Miss: Silent pause...
Sully: Dey hab ice cweam dere!
Little Miss: I yike ice keam.
Sully: I yike ice cweam, too. You wunna go?
I think my three-year old just got asked on her first date... I'm pretty sure her daddy will have something to say about that.
Well, I didn't wear this pretty little skirt to the pool, but I did wear it to meet a group of friends at Chick-fil-A where our kids proceeded to almost nearly tear down the play area... I've had three days of back-to-back play dates. I'm loving this summer thing.
Sandals: Jackie's eBoutique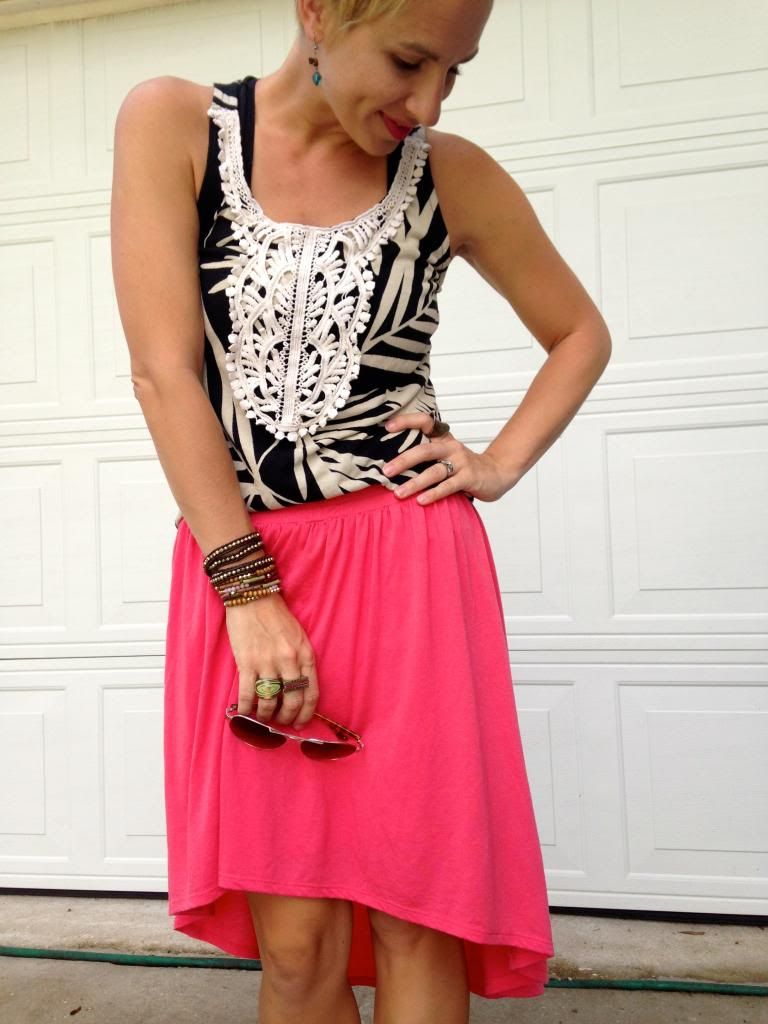 Bracelets: Premier Designs Jewelry
Rings: Target & Alyssa's Antique Depot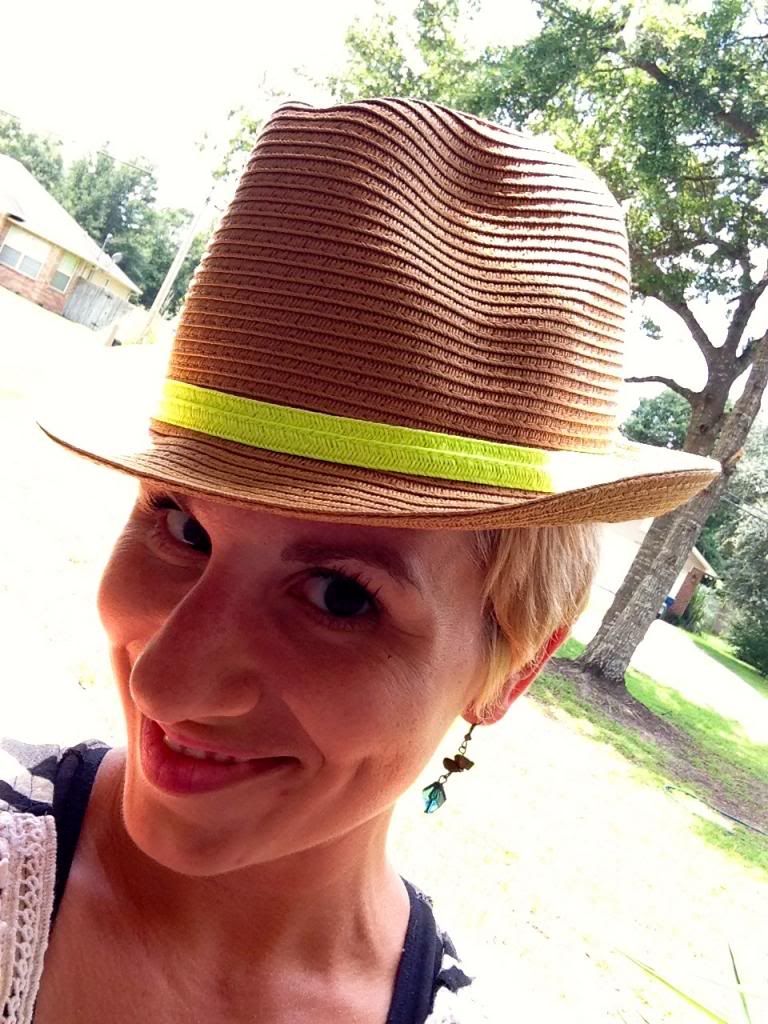 I got this fedora at Target yesterday for only $6.48!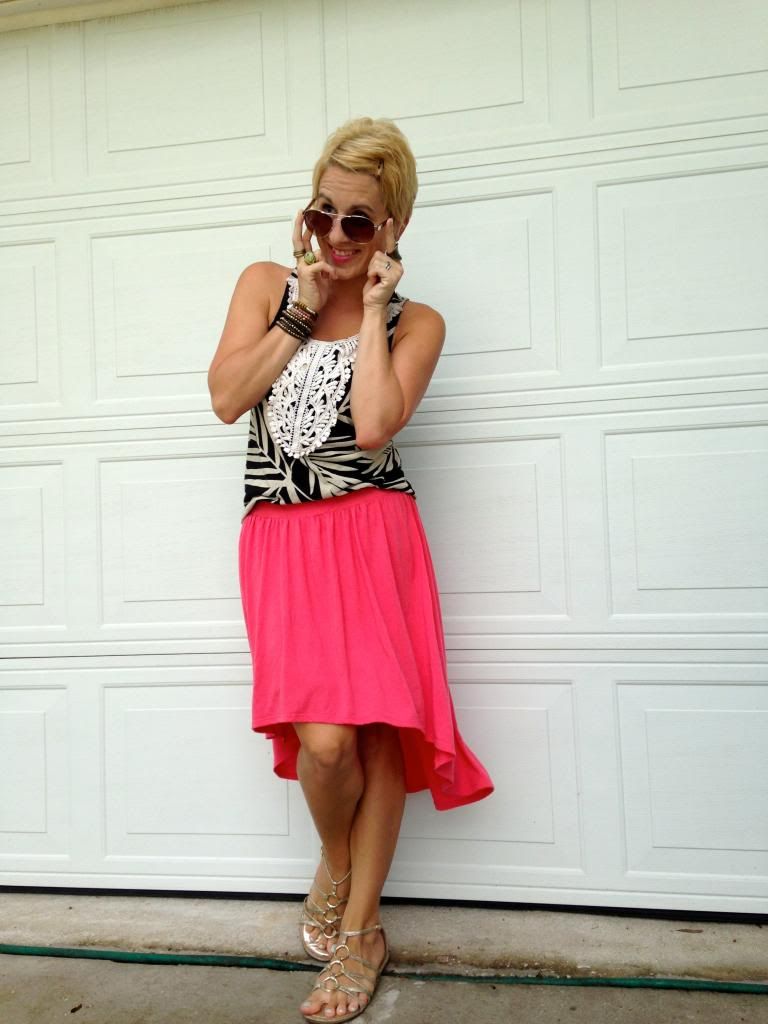 I'm linking up today with The Life of the Party, Passion for Fashion and Two Thirty Five Designs. I hope you all have a beautiful weekend! We're heading to Alabama where internet connections are scarce, so I may not be seeing too much of you until I return on Monday.