I think that teachers experience something similar to nesting as summer begins to wind down. This nesting sensation has hit me hard and I'm ready to get my classroom organized, my classroom management plan improved, my plans set up and start teaching third graders!
I spent a good bit of time this afternoon on pinterest (because how else do teacher's get ideas these days?!?) and stumbled across the most helpful blog. I think I downloaded and printed almost every one of her freebies this afternoon.
I have so many fantastic ideas running through my head... Now I just have to get in the classroom and hash them out.
Despite being ready to get back in the classroom, I'm trying to make the most of the last few weeks of summer with my kids. We've visited family in New Orleans, we're heading to Alabama to spend a few days in the country with more family. And we've been spending every moment that isn't raining at the pool or the beach! If you hate that you're missing out on all that excitement, you can tag along via Instagram. ;)
Yesterday was one of those days where we managed to squeeze in an hour or so of rain-free beach time, then we got cleaned up and went to Sweet Frog for frozen yogurt. There's not a thing in the world that makes my kids happier than frozen yogurt, topped with an odd assortment of strawberries, gummy worms, m&ms and fluffy whip.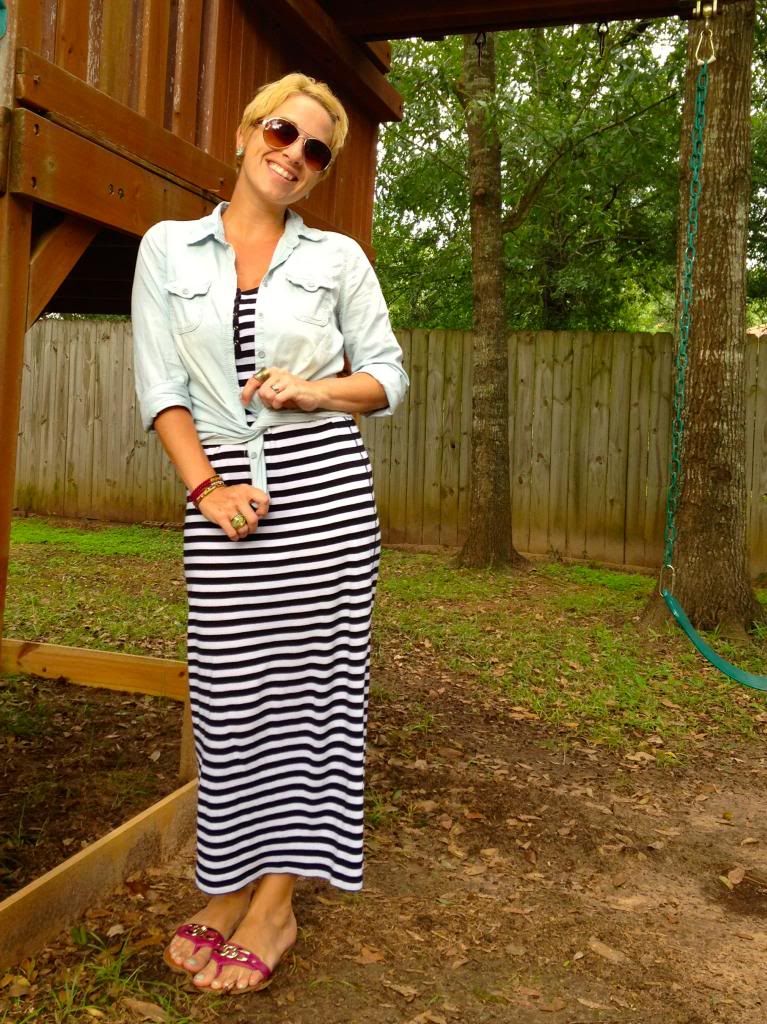 Ring: Alyssa's Antique Depot
How are you spending your summer?
I'm linking up today with Mix & Match Fashion and Three-fer Thursday with Perfectly Coutured and Everyday Fashion and Finance.