Apparently, the thought of growing up can be painful, even to a three-year old. Saturday morning, we read the story of Peter Pan to the kids. I didn't think anything of it. Then yesterday afternoon, out of the blue, my Little Miss began to ponder the growing up problem.
Momma, whenna Iuh gow up?
Oh, baby, you won't grow up for a long, long time.
But when?
Oh, not until you're 18 and that's a long, long time away.
But I might, momma! I might gow up soonuh.
No, sweetheart, you won't.
Then she began to cry, But I might, momma, I might!
Poor thing. I have no idea why growing up is such a scary thought to my three-year old, but I thought it was just adorable.
I also thought these shorts from maurices were adorable... in a totally different way.
maurices is currently having their Final Clearance sale that they have about twice a year. I always look forward to this sale and go a little bit crazy in there. Hence, the shorts and shirt... And dress and blazer and denim shirt that I'm sure you'll be seeing a lot of in the next few weeks.
Here are just a few more photos for your viewing pleasure. ;)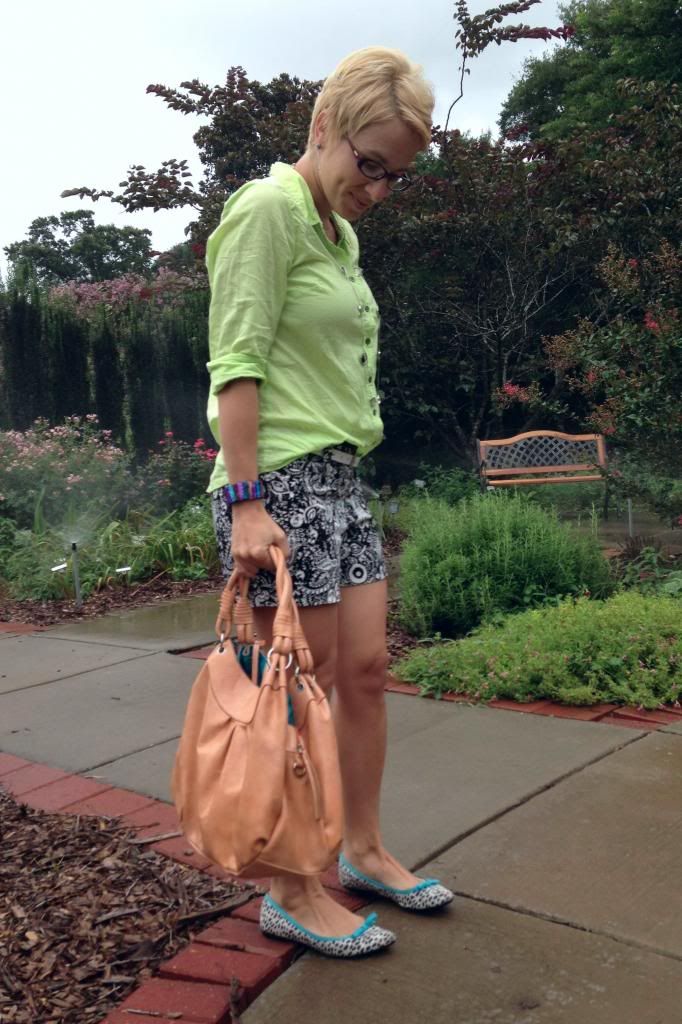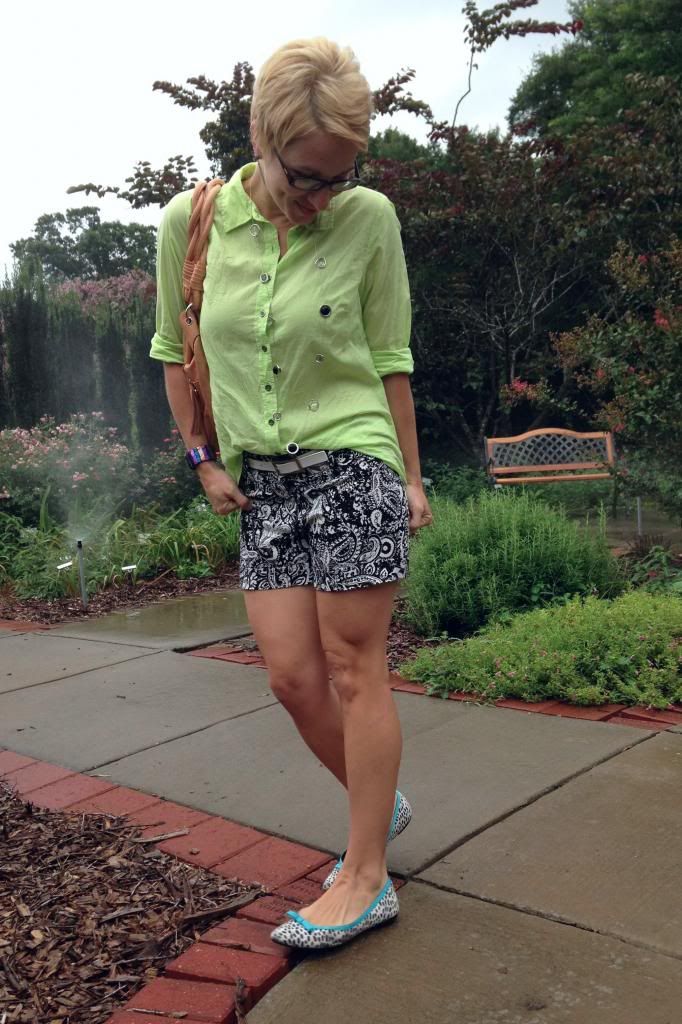 I'm linking up today with The Pleated Poppy, Transatlantic Blonde and Wardrobe Wednesday, Because Shanna Said So and Mix & Match Fashion.
If you haven't heard about my triathlon yet and you're eager to read all about it, you can check it out here! =)