In my head, I'm kind of singing that to the tune of Myyyy Sharona. Only don't go google that song because I did and then was a little bit disturbed by the lyrics. =/
I styled the heck out of my fedora this weekend. I don't really have the perfect hat head, but I'm going for it. You know how you see girls with tiny little pixie faces wearing gorgeous floppy hats or cute little fedoras and they just look amazing? That's not me. But I'm okay with that. =)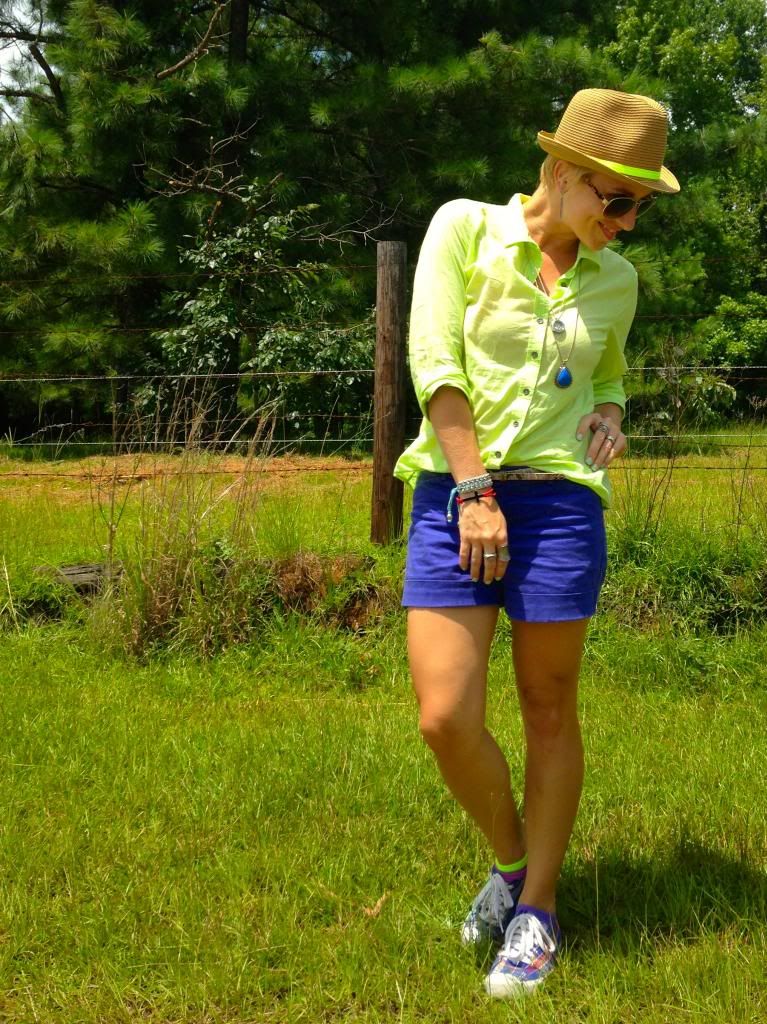 Shorts, Fedora & Belt: Target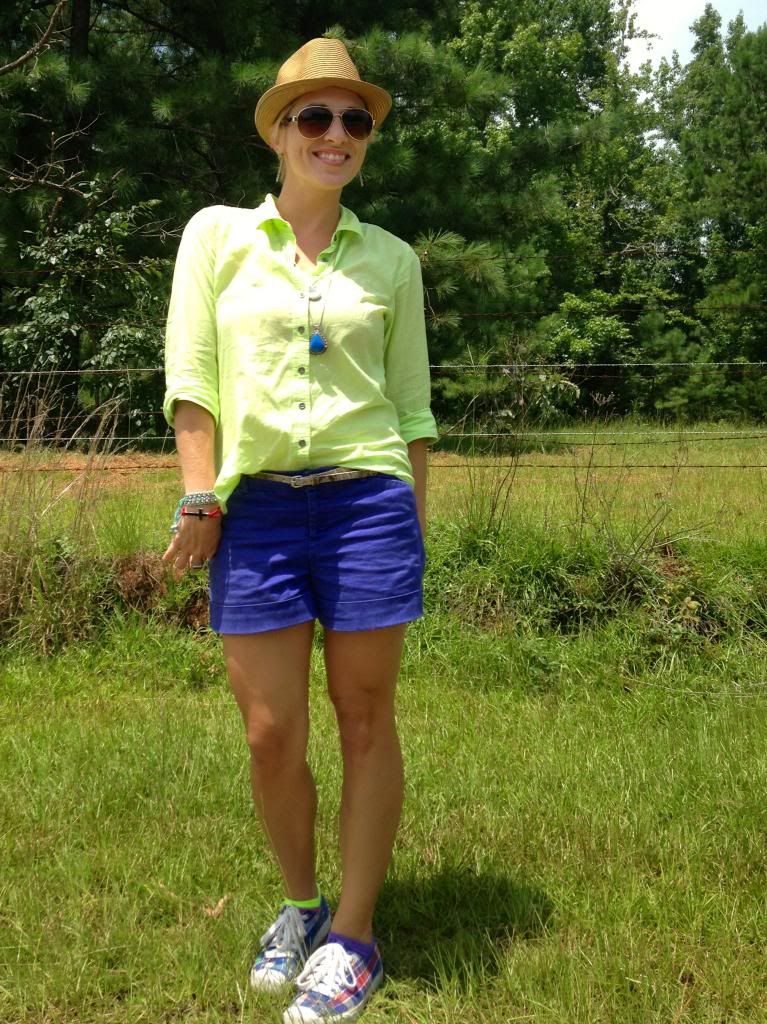 Excuse the wrinkles... the photos were taken after 4 very long hours in the car!
Saturday night, we celebrated my husband's parents' 40th anniversary. Forty years is a long time, especially these days when it seems like couples young and old are getting divorces left and right. Nate's parents are such a great example of what a loving, godly couple should be. They have a strong marriage and have successfully raised three great children (one of them is really great and he's all mine!). We celebrated with them by going out to dinner at a cute little 50's style diner.
I decided to denim it up by wearing not only a pair of cut-off shorts, but also a denim shirt. Mixing denims is cool now, don't ya know?
Shorts, Fedora & Sandals: Target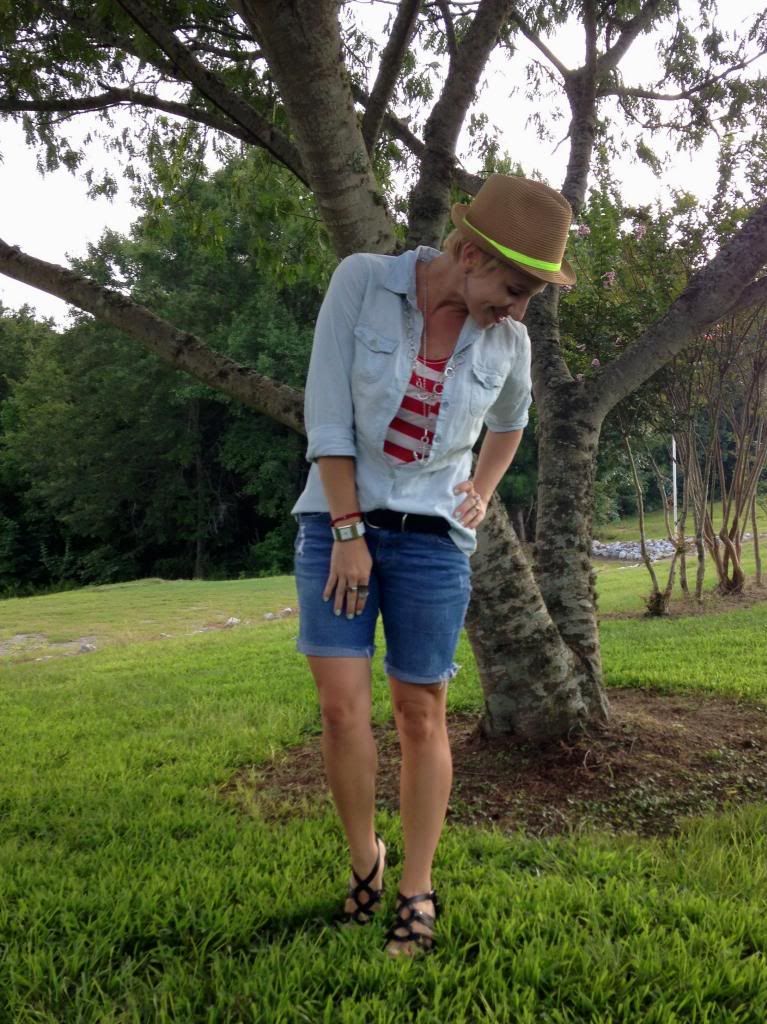 We had a great time in Alabama! My Little Guy caught his first fish, we met a few Egyptian Arabian show horses, played frisbee golf on my inlaws' land and I even drove a golf cart like a pro. My brother kindly reminded me that driving a golf cart isn't really "country," but there were no four-wheelers in sight, so that's as close to county as I was getting! You can see it all on Instagram!
I'm linking up today with Let the Light Shine, Funday Monday, Peacoats and Plaid, Plane Pretty, Monday Bloom and Monday Mingle.