The school that my kids attend have a gymnasium, and the younger kids have recess in there when it's raining or too cold outside.
I went to the zoo at school today.
Me: You did? Did you see a bunch of animals?
No, just some cazy kids pwaying.
Me: And you were at the zoo?
Yeah, that's what I call the gym.
You SAID, momma, after I finish my burger, you would give me some more ketchup. Now do it.
You want to pway the mehwied game?
Son: What's the married game?
You know! Where you the dad and I the mom and we hug and kiss and are mehwied.
Son: Eww, no!
When I go up, I gonna eat lots of food and get a baby in my belly and den I be a mom, too!
When I saw her parading through the house in my little black booties…
Me: Oh, are you a mommy?
No, I a gwandma.
Me: Um, ok. So my shoes are grandma shoes. Thanks, thanks a lot.
While getting her dressed for church…
Me: You call this kind of a sweater a cardigan.
Cowdigan? Dat a weeuhd word!
Yep, you guessed it. Those little jewels were all spoken by this girl right here.
Jacket, Shirt, Socks & Shoes: Target
Leggings: Zulily (part of an outfit)
And rocking the death glare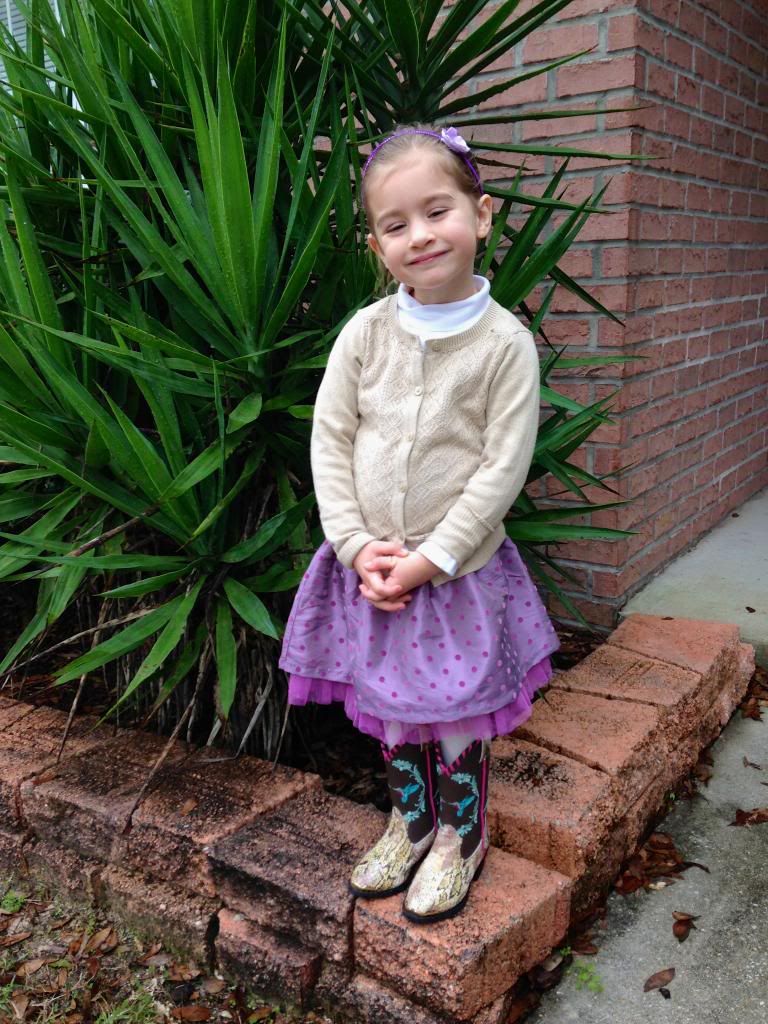 Cardigan, Tights & Skirt: Target
Headband: Somebody's shop on Etsy, but I can't remember which.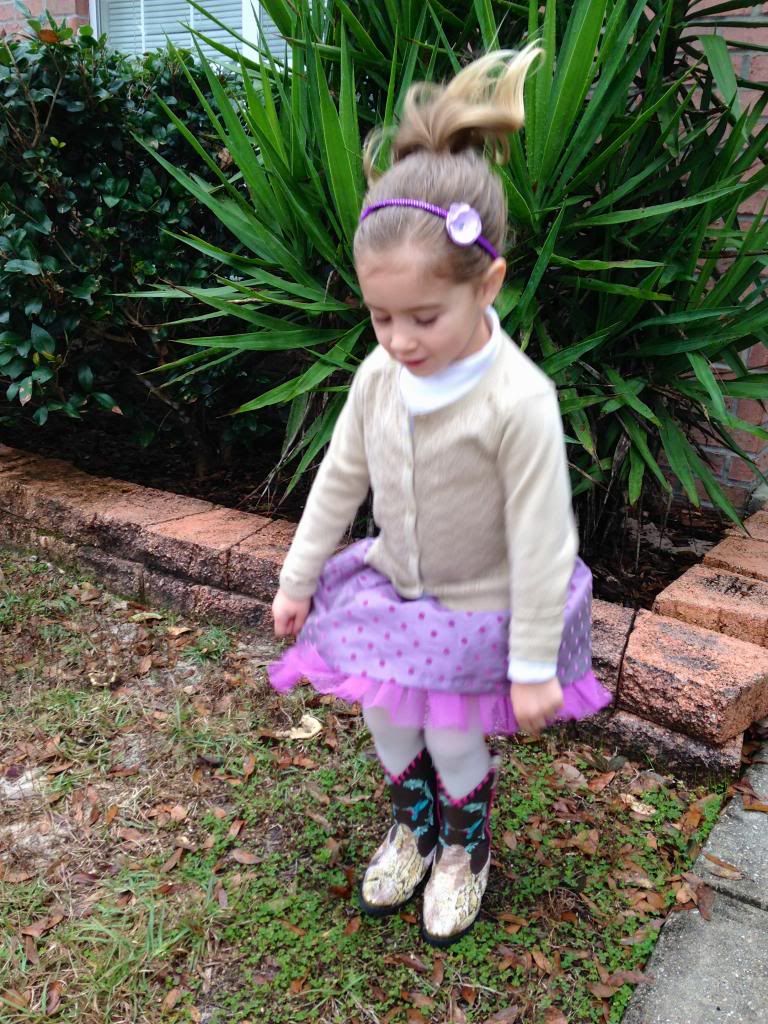 I hope you're all having a great week! We're headed to an ultra marathon this weekend to watch the husband and daddy run 31 miles of trails!
I'm linking up today with Passion for Fashion.