Look who's back! (For the moment, at least…)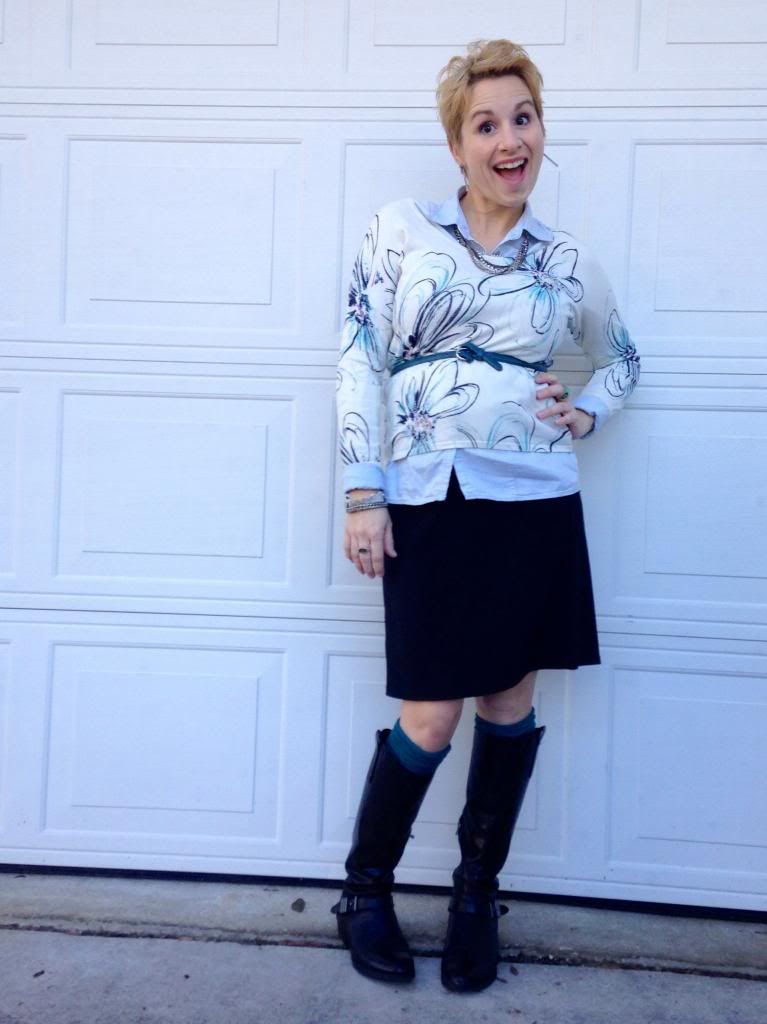 Shirt: maurices (right now they have an extra 75% off sale!)
Belt, Boots & Socks: Target
It's been a few weeks, I know. But I was busy with the holidays and traveling to Alabama and back to Florida and then to New Orleans. Then school started back up and I've been trying to continue training for a 15k in sub-freezing temperatures. That's probably been the toughest part of all of this!
If you follow me on Instagram, you know that I had big plans to run a 10k Saturday morning. Well, it was really windy and rainy. It wasn't incredibly cold, but it was cold enough with the rain to give a person a chill. I chose not to run (Ha! Anyone notice the slight Seinfeld reference there?) because I didn't want to risk wearing myself out in the rain and potentially catching something. I've heard of so many heartbreaking scenarios where healthy people are catching this vicious flu and actually dying. I mean, young, healthy people! It's crazy and I'm terrified of getting it. Being a teacher, I'm in constant contact with all kinds of germy-ness. I'm hoping that a healthy diet (minus the almost daily occasional sugary treat), combined with exercise, my prenatals and an immune booster that I got from the health food store will keep me healthy until D-Day . . . which is exactly 20 weeks away, folks!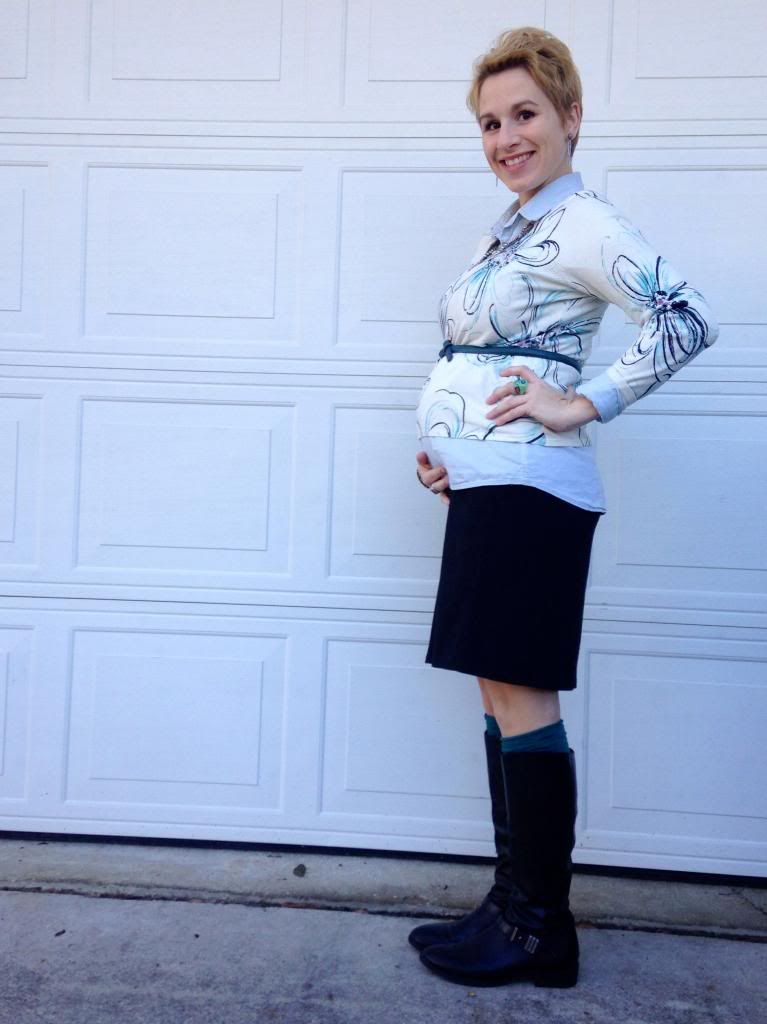 That's right, I'm halfway there!
Okay and now that I'm finished with my rambling, let's talk preggo style. I like to emphasize the growing bump with belts. I sometimes wear them under the bump, but more often than not, I wear skinny belts over the bump. I feel like it clarifies to the masses that I am, in fact, truly pregnant and not just growing in the abdominal region. I also like to wear skinny jeans/pants or leggings, as opposed to any other type of jean/pants. Here's why: I'm short. And even though my legs are not the skinny things they were this summer when I was getting ready for my itty bitty super sprint big triathlon, any other cut of jeans than skinny just makes me appear kind of squat. Especially when my belly is getting bigger by the moment and my boobs just won't stop growing.
So, the big question is, how do you dress your bump? Or you know, back in the day, how did you like to style your baby bump?
I'm linking up today with everyone because I probably won't get to post again until next weekend when I'm not teaching and I have a bit of brain power left over at the end of the day. You can find me and many, many others at Watch What I'm Wearing, Monday Mingle, Still Being Molly, The Pleated Poppy, I Feel Pretty, Mix & Match Fashion, Three-fer Thursday and Passion for Fashion.