One day last week, I kept it uber simple for a Norwex party by pairing my bright coral shorts with this little black tank.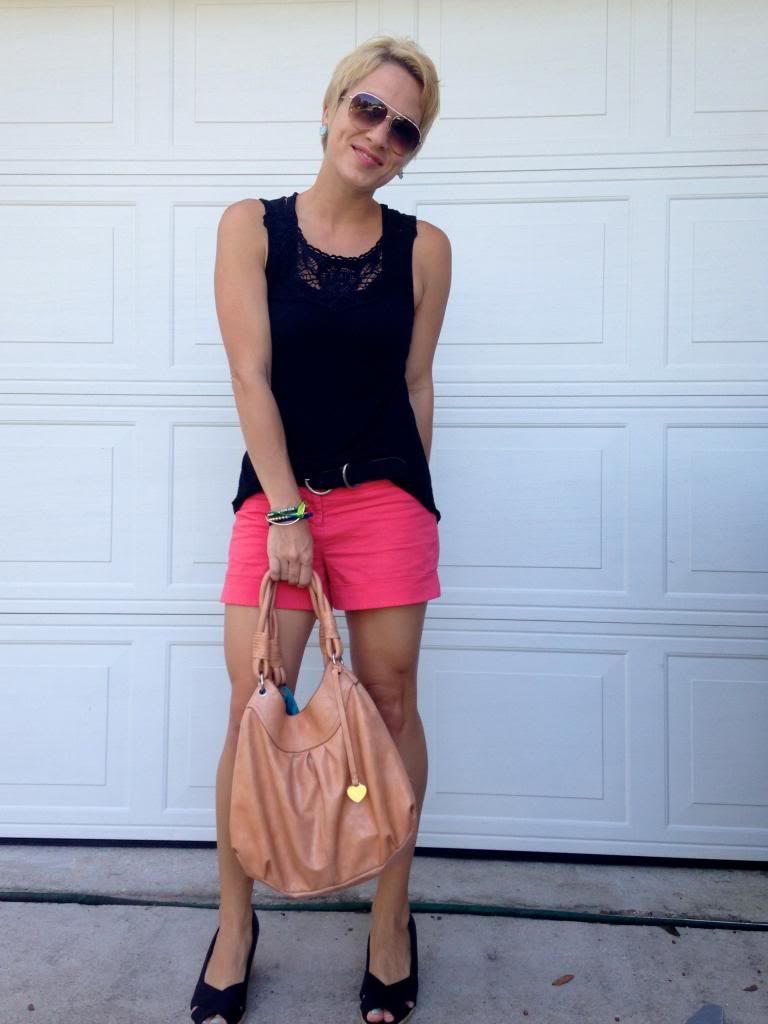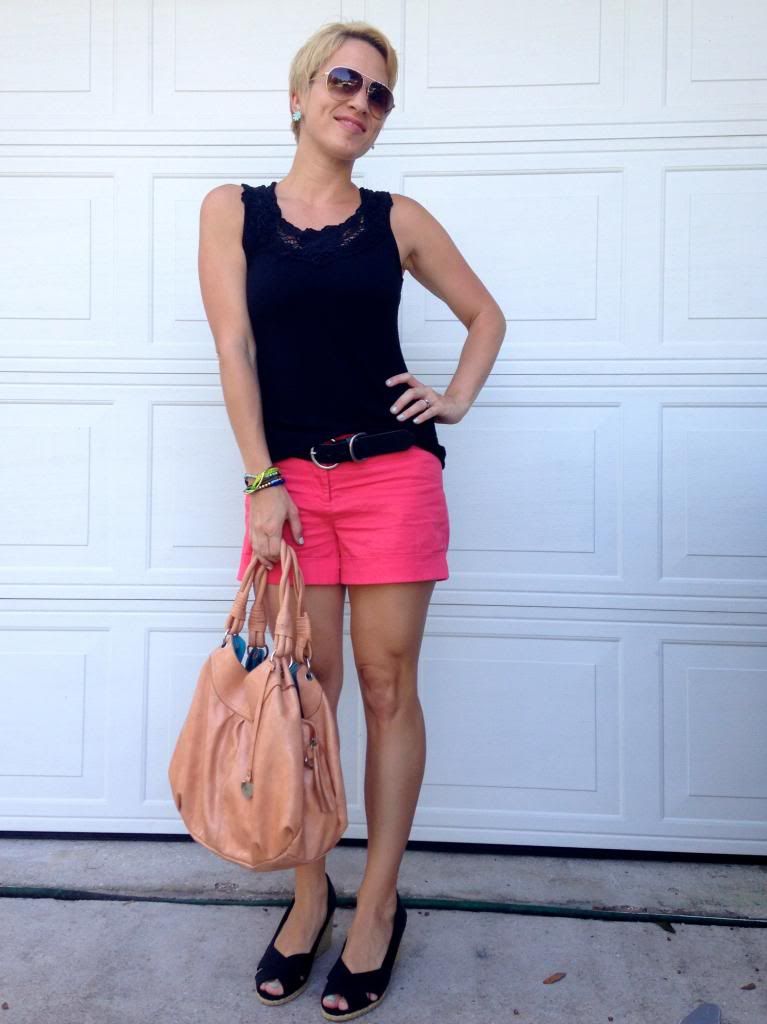 Have you ever heard of Norwex? It's a company that sells these special cloths with silver woven throughout them that allows them to clean surfaces without any cleaning products. Something about silver is antibacterial so you swipe your counter and voila! It's clean. I'd have bought a cloth or two, but you know how it is. I'm a teacher and it's the end of summer . . . so yeah, I'm broke. Hit me up in September and maybe I'll a little to spare. ;)
I'm linking up this evening with Passion for Fashion, Casual Friday, Long Distance Loving, Mix & Match Fashion & Three-fer Thursday with Perfectly Coutured and Everyday Fashion and Finance.