My very first year of teaching is coming to a close. It's a bittersweet time. I'll be sad to say goodbye to this little batch of students that have caused me so much laughter, a few headaches and the occasional tear. Watching them grow this year has been amazing! While I'm a bit sad to see this school year come to an end, I'm also incredibly excited to spend my first summer home with my own kids!
I envision a summer full of trips to the beach, library visits, watching rainy days from the couch. It'll be so much fun!
That being said, I've decided to begin my summer starting June 1st with a spending freeze. That word is like a bad word to me. Spending and freeze in the same sentence?!? *gasp* It's like a torture method or something! But if I'm not going to break the bank (or make my husband crazy), then I have to determine that I'm not spending money. I figure the best way to do it is to go into the summer without spending any money at all. Then I can start increasing my spending from there.
I really have been somewhat of an awful spender lately. I mean, okay, every single thing I've purchased has been on clearance, but still! When you buy 10 things on clearance, it adds up, ya know? Which brings us to this little dress.
Belt: Kohls (Came with a dress)
Sandals: A random little shop in New Orleans ($10)
Target also had this little dress in pink! I wish (especially since June begins tomorrow!) that I had picked it up.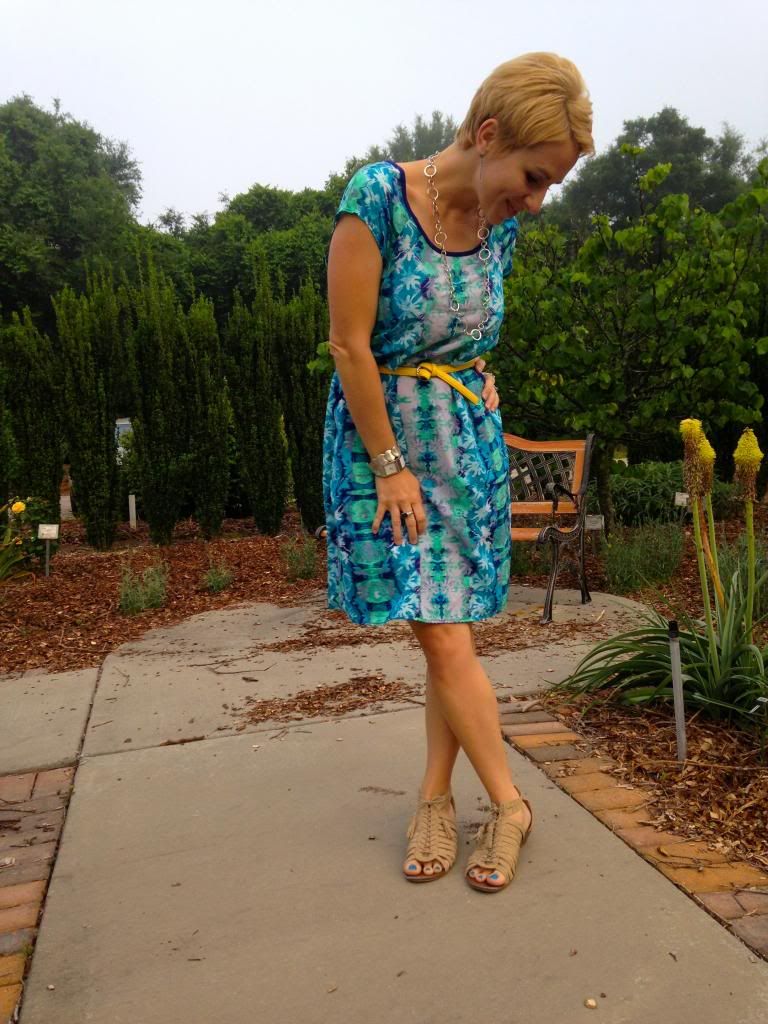 Jewelry: Premier Designs Jewelry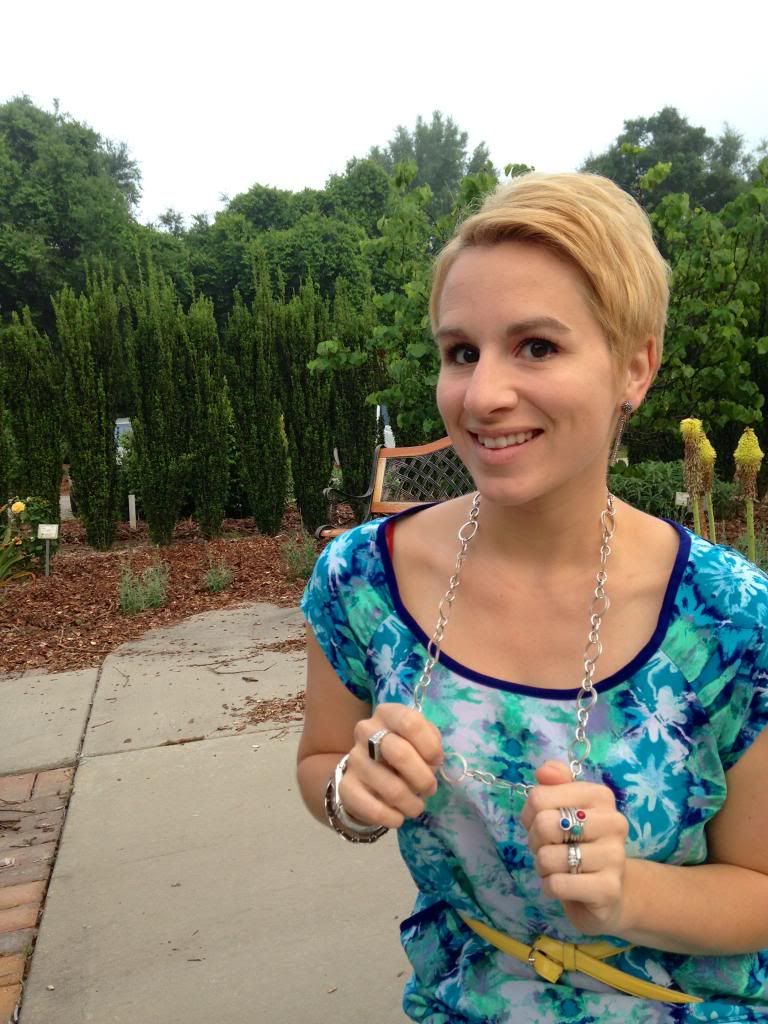 Have you ever gone on a spending freeze? I've done them before but it's been a while! Wish me luck. =) Maybe I should run out and do a little shopping today, right? ;)
I'm linking up today with Passion for Fashion, Long Distance Loving and Two Thirty-Five Designs.