If every day of summer is similar to yesterday, I may have a hard time going back to work in August! Despite our debacle at the library (apparently, my children can't whisper for any longer than 3.5 minutes), it was a great day.
Outfit #4
Tee, Belt, Sandals & Wrap Bracelet: Target
Skirt: Won in a Giveaway (Can't remember the boutique)
Rings: Premier Designs Jewelry
We read books, we swam, we cleaned the house, we played outside. All while I wore this little skirt!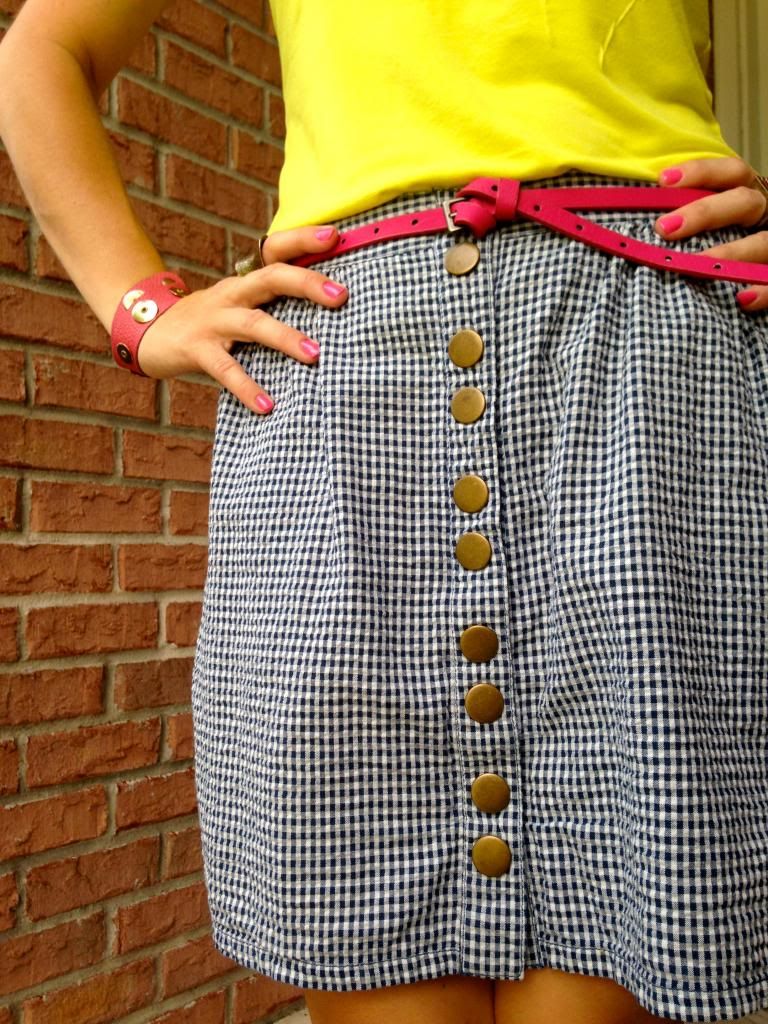 My challenge to myself when I got dressed was to make this skirt wearable for the SAHM mom and it worked!. Okay, if I'm being honest, I'll admit that I removed all jewelry, the belt and untucked my shirt while I was cleaning house, but I promise I didn't change once all day, except when I put on my swimsuit. And in even more honesty, I'm going to tell you a secret... if I'm wearing my sunglasses, it's because I'm not wearing makeup.
Today, we're meeting a few friends at the beach! I hope you're enjoying your summer and that you have a beautiful Tuesday!
I'm linking up today with Wardrobe Wednesday and Dear Abby Leigh.