Yesterday was a beach day and it was fabulous!
Outfit #5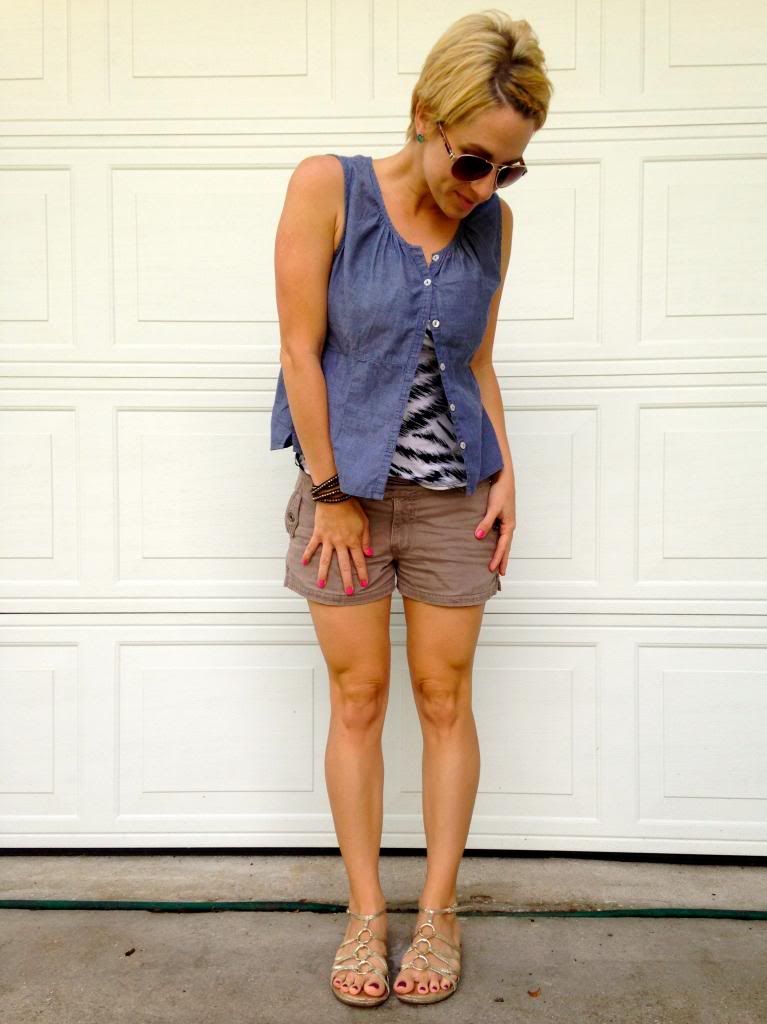 This top is light and airy and made for the perfect top to wear to and even at the beach!
I realize this isn't an incredibly creative outfit or spectacular in any way... but some days, that's just part of being a mom. Occasionally, we have things to do that don't require accessories or belts or cute dresses, like a beach day with the kids. When I get a day like that, I try to put on something with a little more personality than a ratty old tank top and a pair of gym shorts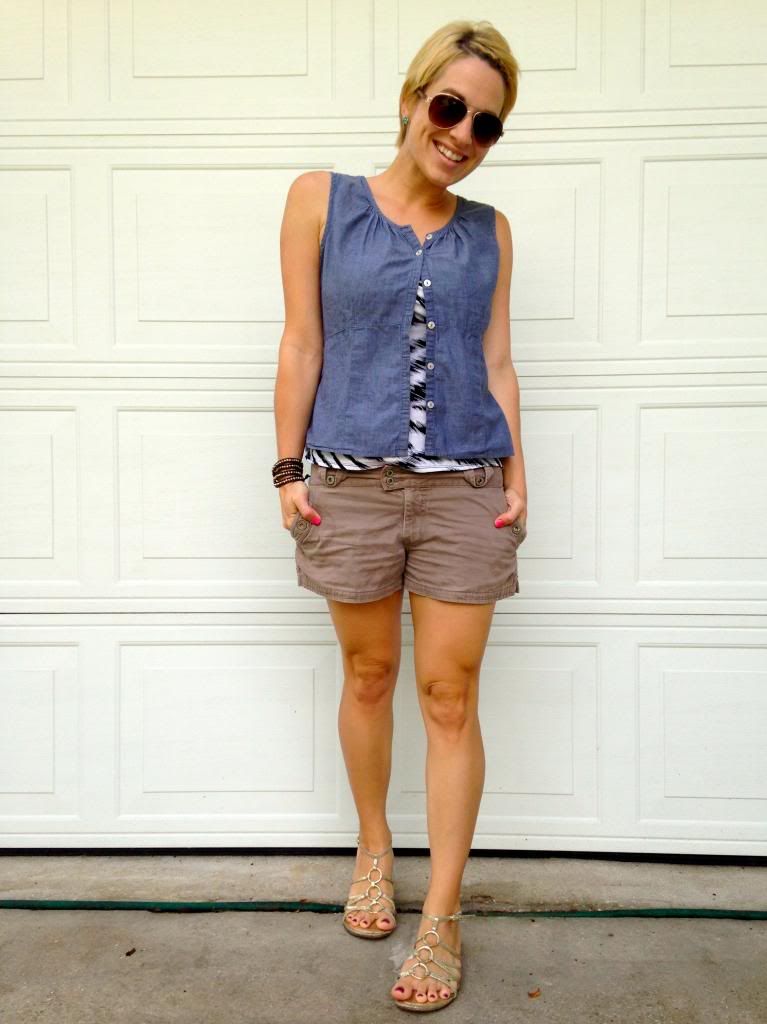 Leather Wrap Bracelet: Premier Designs Jewelry
Now, I have to admit, despite the airy chambray top, if I had taken a "After the Beach" photo, there would have been nothing even resembling classy about me! A day at the beach in humid Florida can make anyone look like a hot mess! ;)
I'm liking up with The Pleated Poppy, Transatlantic Blonde, and Rolled Up Pretty.
To see outfit numbers 1 through 4 of my 30 for 30, you can go here, here, here and here.