I got a few posing lessons today.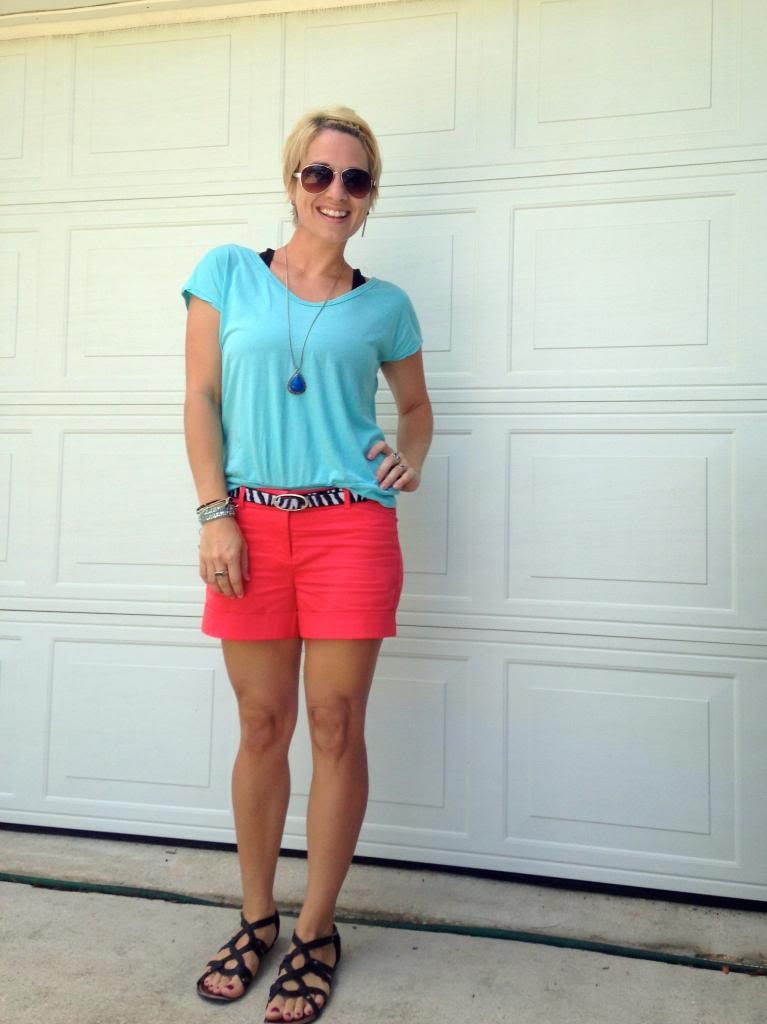 Shorts, Sandals, Belt & Necklace: Target
Kid: No, mom, I don't like this one.
Me: Why not?
Kid: I don't like your face in this one.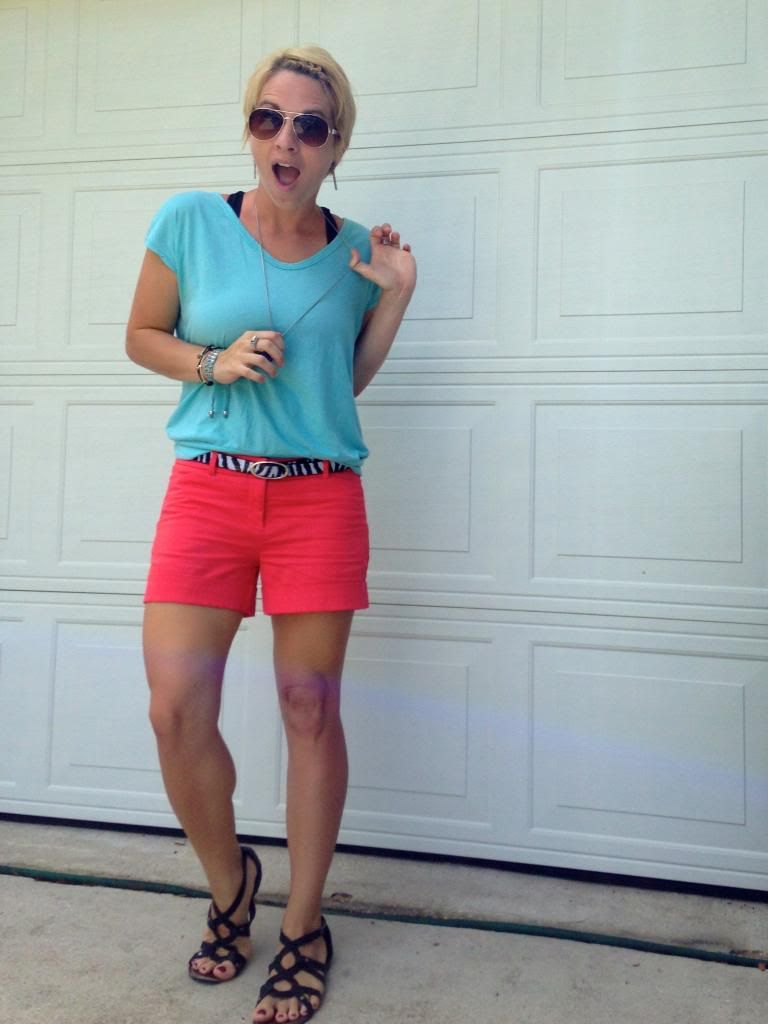 Kid: Nope, I don't like this one either.
Me: Really? What should I do with my face?
Kid demonstrated for me and I proceeded to attempt to mimic him.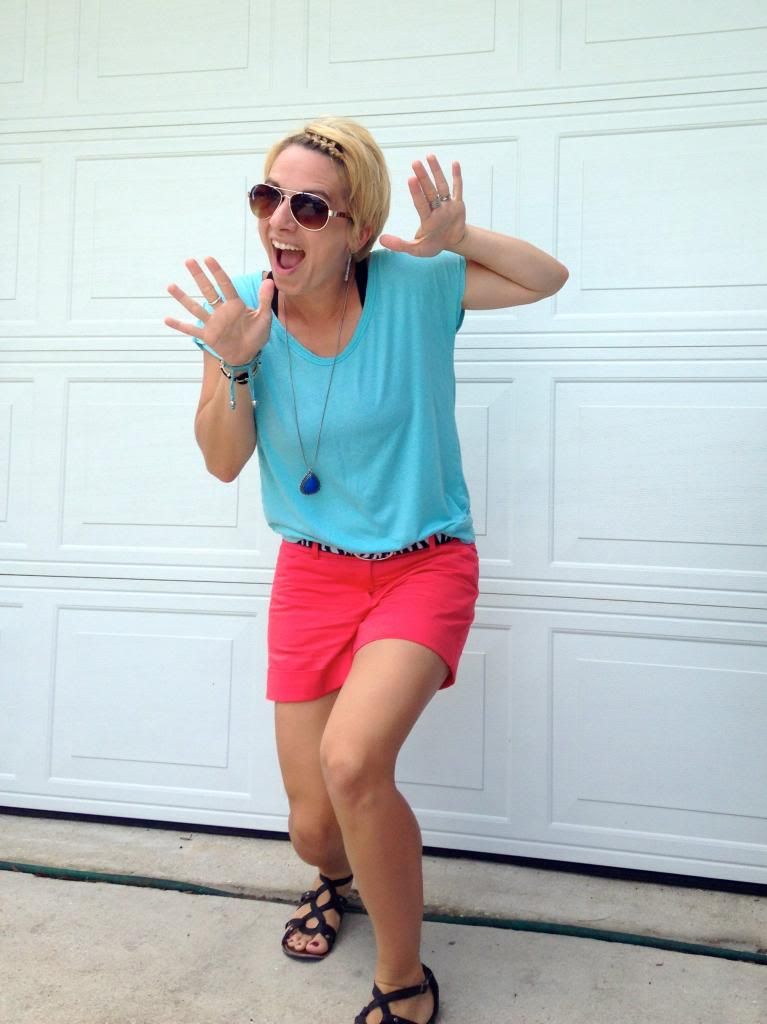 Kid: Thats close, but I don't want to see your mouth.
Me: Um, okay, how's this?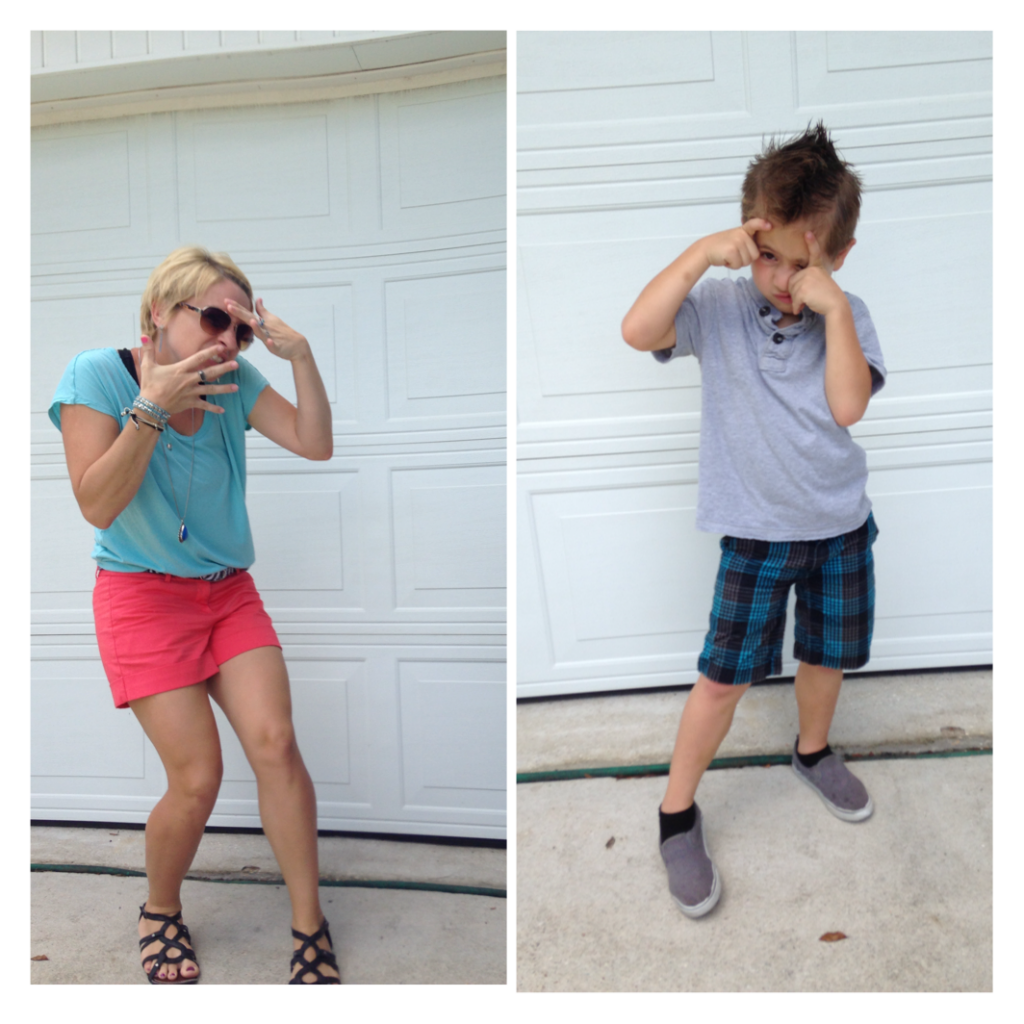 Kid: Yeah! I like that one!
Meanwhile, the Princess just glared at me.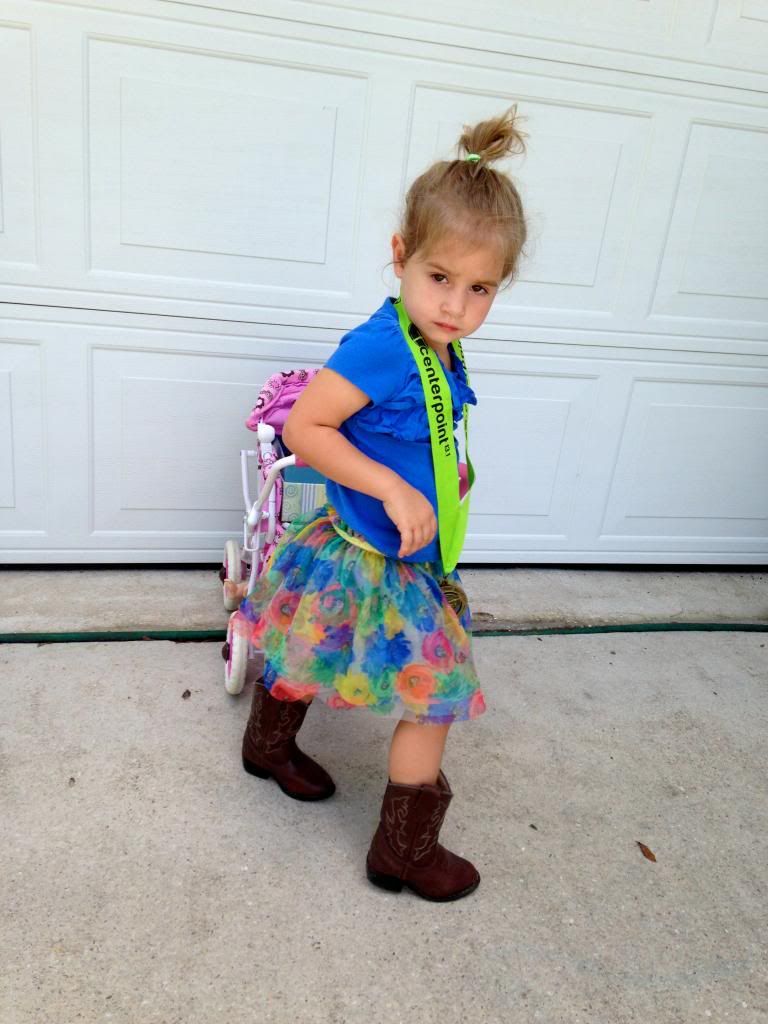 I'm linking up today with Passion for Fashion, Two Thirty-Five Designs and Long Distance Loving.